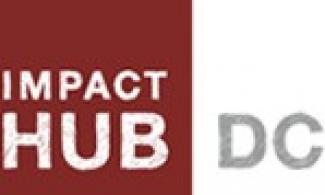 Organizers to Gather in Capital December 6th
Body paragraph
Tall luxury condominiums, new restaurants, coffee shops, and health food stores now punctuate most of the neighborhoods in the District of Columbia, bringing (what some consider) prosperity the likes of which the one-time "Chocolate City" has never before witnessed. Even the Anacostia River, once considered one of the most polluted and neglected rivers in the country, is being cleaned up with the prospects of a 20 mile Anacostia River Walk Trail, planned to connect 16 neighborhoods to the Anacostia River, the Nationals baseball stadium, the Navy Yard, the National Arboretum, and other DC attractions. The river clean-up and nearby development is expected to bring substantial development to Southeast D.C—a large portion of which was long regarded as the poorest section of the city—including high rise luxury apartments in the Navy Yard and Nationals Park.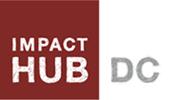 But if development continues the way it is going, this economy for the wealthy has little hope of bringing change to DC's poor, who are suffering from unemployment far surpassing that of other communities in the city. Big box-store developments such as Walmart—which recently opened two stores in the District—at best promise minimum wage jobs with few or no benefits. Fortunately, there is a movement afoot to unite groups working for economic justice, and to benefit the low and moderate income residents left out of DC's luxury-inspired development.
The first ever gathering of organizers dedicated to building a movement to create a new and more humane economy—a solidarity economy—in the District of Columbia is scheduled for December. This event will bring together those working for economic justice and cooperation, and will marshal forces to ensure local residents and the poor are able to survive—in spite of the traditional economy.
The DC Solidarity Economy Summit is scheduled on Saturday, Dec. 6 from 3:00-7:00 at the Impact HUB DC, 419 7th St., NW, Second Floor. Tickets are fee.  Visit the Eventbrite page to register
Addressing Poverty at the Root
The Solidarity Economy, sometimes referred to as the New Economy, consists of organized alternative economic and social activities--cooperatives, bartering, time dollars, volunteer efforts, and pooling of resources, to name a few--designed to meet the unmet needs of people and communities and to achieve economic justice, ecological sustainability, and less alienation through economic democracy and cooperation.
"The only way we can address poverty and inequality at their root is by democratizing ownership of the means of production in our economy," said Allison Basile, an organizer with Impact Hub DC, and one of the Summit organizers. "This will require nothing short of a movement—that we align around a vision for a solidarity economy grounded in values of justice, equity, cooperation, and sustainability; do our research and learn together; and organize and build power to make it happen. It will involve us building new institutions, like worker cooperatives and a public bank, as well as changing our culture to focus more on the collective than the individual."
The goal is to organize an event similar to Jackson Rising Conference that took place in Jackson, MS this past summer. The previous mayor of Jackson, the late Chokwe Lumumba, had plans to use all types of cooperatives to rebuild the local economy in that city. Other cities have seen similar conferences and projects in the last year, including New York City and Baltimore.
In D.C, the following groups are supporting the Summit: Organizing Neighborhood Equity, DC (ONE DC) a community organization that uses popular education to build sustainable community capacity, leadership and alternative economic projects; Justice Advocacy Alliance, a community based organization which primarily advocates for housing justice; Black Belt Justice Center, a legal and advocacy nonprofit organization dedicated to assisting African American farmers, landowners and communities; Zenful Bites, a women-owned local catering and food education business; Three Parts Harmony Farm and Good Sense Farm.
The idea for the Summit came out of a meeting at the Impact Hub DC worker incubation project in September. Organizers hope people will leave with a better understanding of worker-owned businesses and other solidarity economy models, and how they can push the District government to support more of these alternatives that look after low and moderate income residents, instead of spending its money to provide tax incentives and tax breaks for the already wealthy. The Summit will then plan for a spring "uprising"--a community-wide movement to create a new economy based on cooperation.
Presentations at the DC Summit will take place on Community Land Trusts and Limited Equity Housing Coops, Public Banking, Worker Cooperatives, Time Banking, and Transformative Finance. A short video on Participatory Budgeting will also be shown.
Co-ops for Affordable Housing
Housing is a major part of the economic equation is in any city or family budget, and it is a major target for solidarity economic organizing. In D.C. While there is more than adequate housing for the wealthy, little housing that is affordable for low-income residents remains.
Justice Advocacy Alliance activist Linda Leaks, who has been organizing for affordable housing and tenants rights in the District for 27 years, said that the loss of several housing cooperatives significantly affects the lives of poor people. In particular, losing limited equity housing cooperatives has left individuals and the community with less affordable housing. A limited equity cooperative is a housing co-op in which low income members purchase shares at below market rates and are limited on the amount of equity or profit they can receive on re-sale of their units. This ensures that the housing remains affordable and cooperatively owned.
"Having lost limited equity cooperatives means that the people living there pretty much had a reasonable price for housing," said Leaks. "Those properties that have gone down the drain, folks have been homeless. The people who [were] living there don't have housing that they can afford."
She said she hopes that the Solidarity Economy Summit benefits "the people who need it the most." A needed outcome, Leaks said, would be the District government helping to educate people about cooperatives and cooperative businesses, especially housing cooperatives. DC has the second highest number of housing cooperatives in the country, after New York City.
"The [DC] government needs to promote co-op business more, like providing education to housing homeowners to help them preserve their cooperatives, even if it uses the Center for Cooperatives at the University of the District of Columbia." She said that the District should also provide resources to get more people involved in small business. This is necessary, said Leaks, to help those in the city suffering from unemployment which disproportionately affects African Americans in the District.
In 2013, the annual average unemployment rates in wards 5, 7 and 8—all predominantly black neighborhoods—were 12.9%, 16.3% and 19.3% respectively, according to the DC Department of Employment Services. By contrast, the predominantly white wards 2 and 3 had 2.9% and 3.1% unemployment rates, respectively.
Returning Citizens and Worker Co-ops
Organizers also want to address the issue of "returning citizens"--prisoners released from incarceration who face discrimination and who lack the job opportunities and social support to be able to maintain themselves once they return to the community.
"The DC Black community has been severely weakened by the mass incarceration and hyper-criminalization of our men, women, and youth," says Tracy Lloyd McCurty, attorney and Executive Director of the Black Belt Justice Center. "A clear solution to neutralize the grip of the prison industrial complex on our community is the advancement of worker cooperatives for returning citizens. My intentions for the DC Summit are to elevate the community discourse on worker cooperatives as well as develop the legal resources and networks necessary for worker cooperatives to thrive in the District."
Giving Citizens a Say in Budgeting
One project of those concerned with creating a Solidarity Economy is Participatory Budgeting, which involves citizens in directing government's use of funds to better meet people's needs. Participatory Budgeting started in Brazil where taxpayers participate in telling local government how they want their tax dollars spent. DC organizers have discussed developing a participatory budget in DC to allow taxpayers to have more input on where their local government dollars are being used.
According to the Participatory Budgeting Project, 20 cities, schools and universities in the U.S. allow citizens to help decide how part of their budgets are spent. Chicago in 2009 led the nation as the first city to implement Participatory Budgeting. Others have included Vallejo, CA, New York City, and most recently Greensboro, NC which is the first city in the South to embrace the practice.  According to the Participatory Budget Conference organizers, 1500 cities in the world use Participatory Budgeting, and around 30,000 people in the United States and Canada have used it to allocate nearly $27 million. The movement has taken off so much that even the White House and the Department of Housing and Urban Development are advocating Participatory Budgeting.
The Solidarity Economy movement is especially appropriate in the nation's capital. Still a colony of the Federal government, DC residents do not have elected representatives in Congress, despite having campaigned since 1982 for statehood. In Nov. 2000 the DC Department of Motor Vehicles issued license plates with the slogan "Taxation without Representation" to underscore the unique status of District residents. While the Solidarity Economy may not be able to right that particular wrong, it at least offers hope that by working together the people of DC can create an economy that is truly, "of the people, by the people, and for the people."
For more information on the Summit, or on organizing for a solidarity economy in DC, contact Allison Basile, 443-562-5856.


Go to the GEO front page
Citations
Ajowa Nzinga Ifateyo (2014).  DC Solidarity Economy Summit:  Organizers to Gather in Capital December 6th.  Grassroots Economic Organizing (GEO).  https://geo.coop/story/dc-solidarity-economy-summit