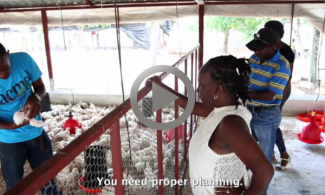 Rebuilding the Agricultural Sector in the Wake of Disaster
Body paragraph
Five years after the devastating earthquake that struck the island, Development and Peace continues its work in Haiti as part of a long-term development strategy, and in conjunction with Haitian civil society stakeholders.

This year, the organization launched the last phase of its reconstruction program, earmarking $3 million to support the creation of a dozen social enterprises, mainly in the agricultural sector.

Profits from these enterprises will be used to finance the activities of our local partners and ensure their autonomy.
Go to the GEO front page