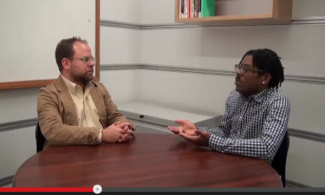 Addressing Class and Race in the Food Justice Movement
Body paragraph
In this interview, Esteban Kelly of the AORTA Collective (Anti-Oppression Resource and Training Alliance) discusses the problems of exclusivity in food co-ops with Professor Andrew Zitcer of Drexel University.  Zitcer has recently published an article on the topic in journal Antipode:
Consumer food cooperatives constitute a vital part of the alternative food movement in the United States, alongside farmers' markets, community-supported agriculture, community gardens and other initiatives. Like these efforts, food co-ops seek to counter the dominance of industrial agriculture and the decimation of local economies. Yet food co-ops wrestle with a paradox of exclusivity, whereby some practices and people are inadvertently left out in order to create conditions for a strong identification among others with particular ways of being and doing. This article explores the paradox of exclusivity through an in-depth study of two food co-ops in Philadelphia, PA. Exclusivity manifests itself in what the co-ops sell, their business practices, and how they market themselves to potential members. Overcoming the paradox of exclusivity requires efforts towards affordability, accessibility and reflective practice in order for co-ops to realize their transformative social and economic potential.
Kelly draws on his experiences at the Mariposa Food Co-op and stresses the importance of listening, openness and the willingness to have our beliefs challenged in overcoming inadvertant exclusivity in our cooperative enterprises.
Go to Expanding the Reach of Food Cooperatives theme page
Go to the GEO front page