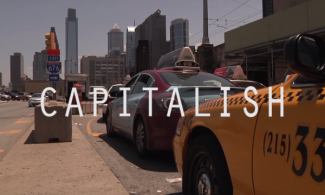 The Untold Story of Economic Diversity in the Age of Global Capitalism
Body paragraph

The Philadelphia Area Cooperative Alliance is pleased to present Capitalish.
The untold sidestory to the proliferation of global capitalism is the simultaneous proliferation of economic diversity. The city of Philadelphia is home to such diversity; it has a rich landscape of businesses that are challenging dominant logic about the way that they ought to relate to workers, consumers, industries, and other businesses.
Capitalish highlights this landscape by exploring four worker cooperatives - a child care company, a homecare agency, a bar/coffee shop, and a taxi dispatch - to make legible the ways in which ethical businesses are utilizing the great efficiency and wealth generated by capitalist systems while seeking to confront the exploitation, alienation, and poverty accrued by the same processes.
Capitalish was created by Haverford College Interdisciplinary Documentary Media Fellows (IDMF) Anna Bullard, Nick Gandolfo-Lucia, Sarah Moses, and David Roza under the guidance of Professor of Political Science Craig Borowiak, Artist in Residence Vicky Funari, and Digital Media Specialist Charles Woodard and funded by the Hurford Center for the Arts and Humanities, the Center for Peace and Global Citizenship, the Environmental Science Fund, and the Office of the Provost. Directing, Editing, and Production were all a collaboration between the Interdisciplinary Documentary Media Fellows.
Go to the GEO front page