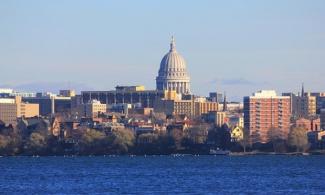 City government and cooperatives are working together to create opportunities for workers and neighborhoods
Body paragraph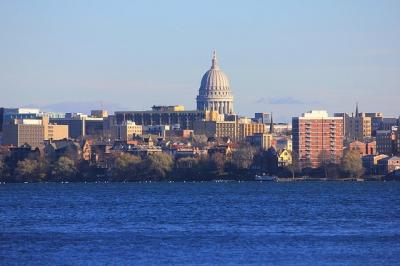 It started with a conversation.
Kevin Gundlach, president of the South Central Federation of Labor in Madison, WI, had heard about Spain's Mondragon cooperative complex and their union cooperatives in the U.S. He researched how labor could support cooperative development in this country. During his research, Gundlach read about the city of New York investing a million dollars for worker cooperative development. It sparked an idea for Madison.
Then he bumped into the mayor, Paul R. Soglin, at a community picnic. Gundlach told Soglin about his idea to have the city help with cooperative development, not just to create good jobs, but to support neighborhoods. The mayor, Gundlach, responded with: "This is something I'd been interested in as well."
Soon after that conversation, Soglin initiated Madison's Capitol Improvement Plan, "Co-operative Enterprises for Job Creation & Business Development." This plan would authorize the city to spend $1 million each of five years starting in 2016 to fund "cooperative/worker-owned business formation for the purposes of job creation and general economic development in the city."
The Madison Common Council, known as city councils or commissions in other cities, approved the initiative on Nov. 11, 2014. This allocation is the largest by a U.S. municipality. Earlier last year, New York allocated $1.2 million to help worker cooperative development.  
City and community planners hope to use the money to not only create jobs and cooperatives, but to boost poor neighborhoods, form union cooperatives, create group entrepreneurship and to develop cross-sectoral cooperative collaboration.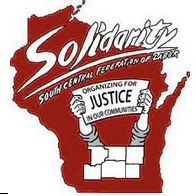 Soglin, an activist mayor who has been elected mayor of the city seven times and who in his first term helped one of the city's oldest cooperatives, Union Cab, to get funding from the Madison Development Corporation, said that Madison is excited to take the lead on the program.
"We know that worker-owned businesses are more likely to provide living wage jobs and profit sharing to their members, and are less likely to leave the community they are in," he said.  
"Planning is just getting underway, but we will be working with leaders, both in the labor movement and with established cooperatives in the area, to promote and grow the number of worker-owned businesses in Madison," he said. "I can't think of a better jobs program than this and I look forward to its long-term success."
City of Madison officials have been meeting with the local group representing worker cooperatives MADWorC, the Dane (County) Cooperative Alliance, the University of Wisconsin Center for Cooperatives, the Cooperative Network, and the National Cooperative Business Association to start formulating plans for how best to use the money. The first funds are expected to be approved for expenditure in 2016.
"It will be a cooperative cross-sectoral push," said Ole Olson, of MadWorC, and a worker-owner of Isthmus Engineering & Manufacturing, one of the city's oldest worker cooperatives. For example, he said, producer and consumer cooperatives will be involved as well as unions that may leverage training opportunities.
Producer cooperatives are owned by farmers, fishers, foresters, or crafts people who cooperate by buying equipment, insurance, organizing sales and marketing services, and distribution networks. Consumer cooperatives are owned by the consumers and include grocery stores, housing cooperatives, and financial services (which usually are called financial cooperatives or credit unions).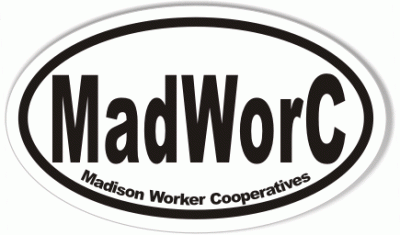 Ruth Rohlich, a city business development specialist, said "The City has undergone a major initiative to begin looking at most policy and budgetary decisions through an equity lens. My hope is that with programs like this one we will show that it is investing money in business development in an equitable way."  The program has the following goals:
Building capacity for organizations offering technical assistance and lending for new and existing cooperative businesses;

Converting existing businesses to worker cooperatives;

Creating employment for the people of Madison who have been excluded from the     traditional business model, including the formerly incarcerated, low-skilled, veteran and new American populations;

Fundraising and technical support for creative problem solving such as creating corner stores and food stores in neighborhoods where none currently exist, gathering spaces, neighborhood amenities, and working with trade unions to create union cooperatives.    
A union cooperative is a cooperative where the worker-owners own an equal share in the business, operate under a collective bargaining agreement that sets wages, benefits and working conditions and one in which the worker-owners have an equal share in running the business, and which operates under the Mondragon principles. Mondragon, which has 257 cooperatives and other businesses and 74,060 workers, has inspired worker cooperatives all over the world, including many in this country.
Rohlich also said that Mayor Soglin also has been interested in ways to achieve equity in the city of Madison for a time, as well as ways to invest city funds in supporting workers.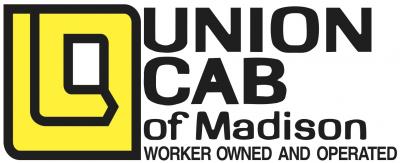 Madison is home to some of the oldest worker cooperatives in the country. Union Cab of Madison Cooperative started in 1979, making it 35 years old. Isthmus Engineering & Manufacturing was started in 1980 and Community Pharmacy, started in 1972 as a volunteer pharmacy run by university students, has been operating as a collective business since 1973 and a worker cooperative since 1991, a total of 23 years. In total, the city has a total of 75 cooperatives, credit unions and mutual insurance companies, according to Anne Reynolds, executive director of the UW Center for Cooperatives. The state of Wisconsin has 773 cooperatives creating 64,000 jobs and bringing in $27 billion in revenue. Co-ops contribute $642 million in tax revenues to the state.
Reynolds, who has been teaching, researching and consulting at the Center for Cooperatives for 20 years, said that one of the interesting things about Madison is the city has institutions like labor, loan funds, economic development staff, attorneys with a long history of working with cooperatives, including startups, her office and "the cooperatives themselves that have a kind of a deep and abiding interest and a lot of actual experiences in co-ops."
That's an advantage, she said.
"We can point to real success in our community," she said. "People can't be so skeptical about workers making decisions. I do think that's important. One of my hopes is that we are able to leverage all of that institutional support and bring new groups of people into thinking about worker co-ops and job opportunities and create something sustainable without city funding - that we have changed the city enough to have created a sustainable network."
The unique piece about the Madison initiative is that "we have policy makers, financial resources and a lot of people-resources," Reynolds said. "We have a very strong sense right at this moment in Madison around some big issues around racial equity that's a huge part of the discussion."
Reynolds said that their planning group is doing an analysis – to determine what those future workforce needs in Madison are "and seeing if we can be supportive of supporting co-ops in those areas such as health care and home care. This initiative will help to bridge bridges between all the co-ops in our community."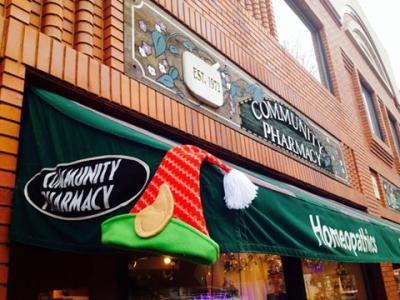 Any plans would need common council approval. That approval is expected in November, Reynolds said.
The South Central Federation of Labor is an organization of 1,900 unions who represent unionized and non-unionized workers in the building trades, manufacturing, service industry, nurses, police officers, laundry workers and those who work in theatres, among others. The Federation also includes retired workers, immigrant workers and worker's centers, as well as interfaith groups and other social justice organizations. Gundlach said that the work involves more than providing living wage jobs.
"One of the things I think is central is that the unions and co-ops work together to provide good paying jobs that stay within the community," Gundlach said. "The unions have apprenticeships and training to make sure that there are jobs in those neighborhoods that have been ignored and that are economically suffering, and from there we work to make sure there are sustainable jobs that would stay in the neighborhood...We need to have purchasing power in the neighborhood first."
"The union's role is really the training, apprentice program, giving people the skills that they need," said Gundlach. "That's labor strength in this area."
He also said that serious planning is necessary "if we're going to look at raising up a neighborhood rather than just provide good jobs. The ideal is to invest in the neighborhood and the people who are living there."
Gundlach said that sustainable jobs with purchasing power will produce workers who then have a stable income. "They can purchase things there [in the neighborhood]," he said. "From there, other little co-ops and stores will pop up that will sell things."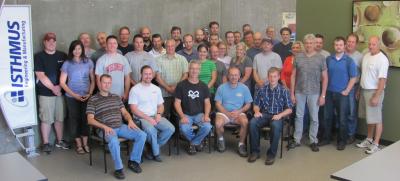 As great as the potential is for solving many of the city's issues, one co-op veteran prescribes caution.
John Kessler, one of four co-founders of Isthmus Engineering & Manufacturing cooperative, said that the attention being focused on co-ops is quite welcome and long overdue. However, he worries that co-ops are being oversold.
"Hardly a week goes by that I don't see some article pushing co-ops as the answer to the world's economic problems.  Having spent 35 years navigating the business world in a very successful worker's co-op, I wholeheartedly agree that they could play a very large role in the world economy, but I don't think co-ops alone are going to save us.  Co-ops are no better than their members and there are huge problems with scale. It is hard to imagine a co-op auto company.  In this global economy, even the largest and most sophisticated co-ops like the ones from Mondragon are struggling to stay competitive while adhering to their co-op values," he said.  
"However, I am very hopeful that with the attention and energy being directed at co-ops, new ideas, different approaches and new visions will propel co-ops - especially workers co-ops - to heights never before attained.  I have to say that of all the different political and social organizations that I have been involved with recently, the co-op groups are easily the youngest, sharpest and most energized groups around.  If anyone can save this crazy world, they are at the top of the list."
Go to the GEO front page
Citations
Ajowa Nzinga Ifateyo (2015).  $5 Million for Co-op Development in Madison:  City government and cooperatives are working together to create opportunities for workers and neighborhoods.  Grassroots Economic Organizing (GEO).  https://geo.coop/story/5-million-co-op-development-madison