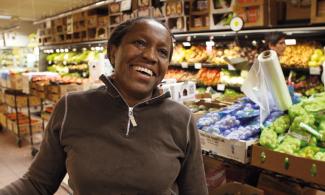 Body paragraph
Food is something that many of us love, and that we all need to survive.
Food cooperatives, grocery stores owned by their customers and/or workers, have been a popular way that people have come together to be able to buy healthy, and often cheaper food. Most food co-ops are like grocery stores – you walk into the store, just like any traditional supermarket, and you are able to shop. However most require a membership fee, or an investment to help the cooperative to organize.
However, the Park Slope Food Cooperative in Brooklyn is different than most food cooperatives: you cannot shop at the store unless you work there. No non-members can shop there, or even visit. This model allows the co-op to save 75% on the store's biggest expense – labor. With this system, members save 20-40% on their food bill.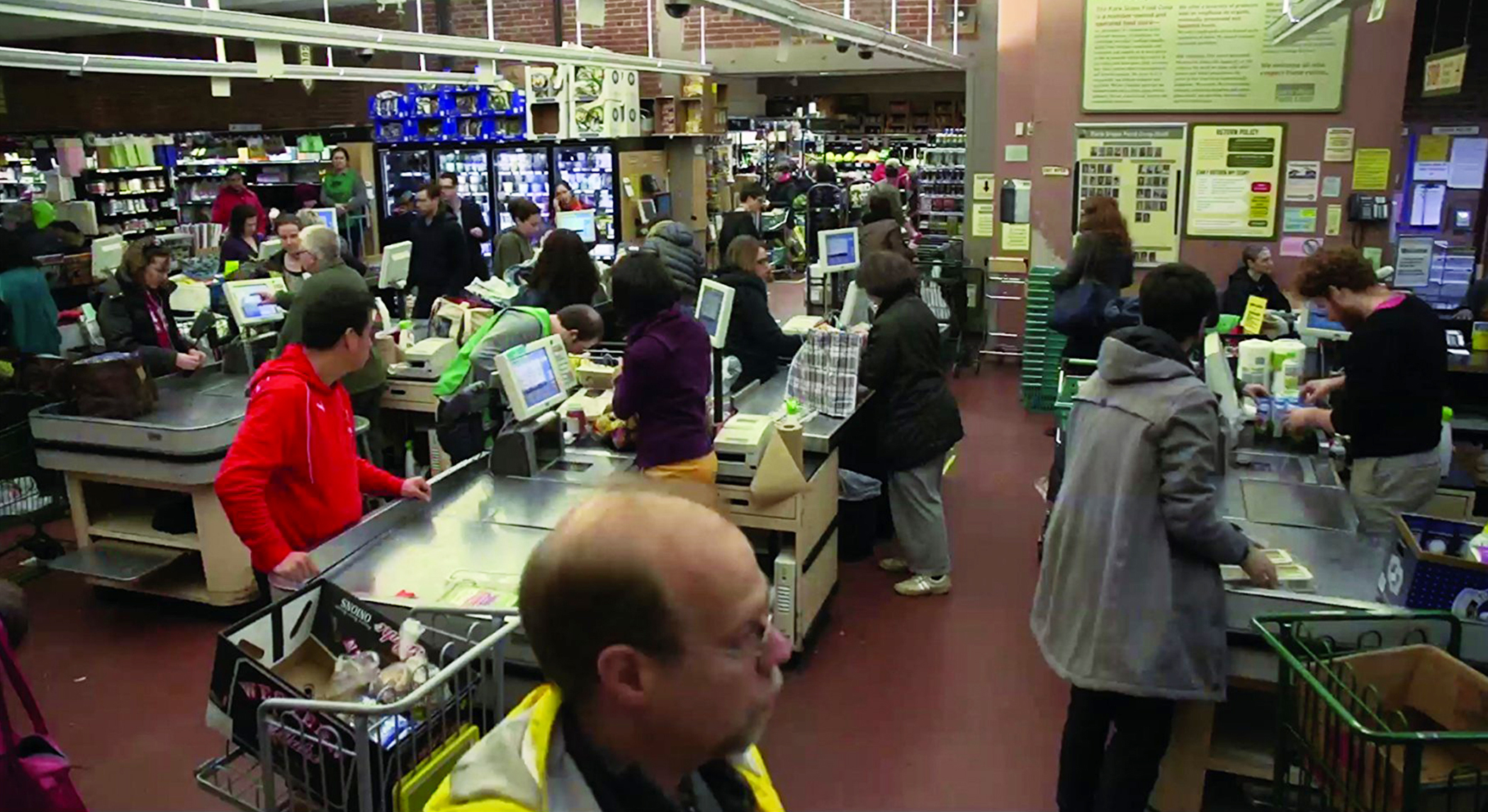 How does it work? Come see for yourself by participating in an on-demand viewing of the documentary FOOD COOP! The film will be available to stream over a 3-day period from Nov. 13-Nov. 15, and we'll host a panel discussion on the film, food cooperatives, and the solidarity economy movement on Nov. 14th at 8 pm Eastern.
Tickets are available for $5-$50, and the movie can be viewed in English, Spanish, French and Italian. Tickets can be purchased here.
The filmmaker, Tom Boothe, an American who lives in Paris, will participate in the panel discussion and share what he learned from making the film, and how the Cooperative La Louve in Paris, which is based on Park Slope, is working out.
Also on the panel to discuss the film, Park Slope's unique model, and food co-ops and cooperation in general:
Elizabeth Jesdale, a union rep at Hunger Mountain Co-op in Montpelier, VT.
Erin Dale Mcclellan, President of the Fertile Ground Food Cooperative in Raleigh, NC.
Alan Berger, a PSFC member for 22 years.
Ben Sandel, of Columinate, a consulting cooperative that helps food cooperatives and other types of cooperatives get started.
Suzette Snow-Cobb, of the Neighboring Food Co-op Association.
The discussion will be moderated by Laurie Wayne, US director of the Open Food Network, a nonprofit that offers open source software to support local food systems everywhere.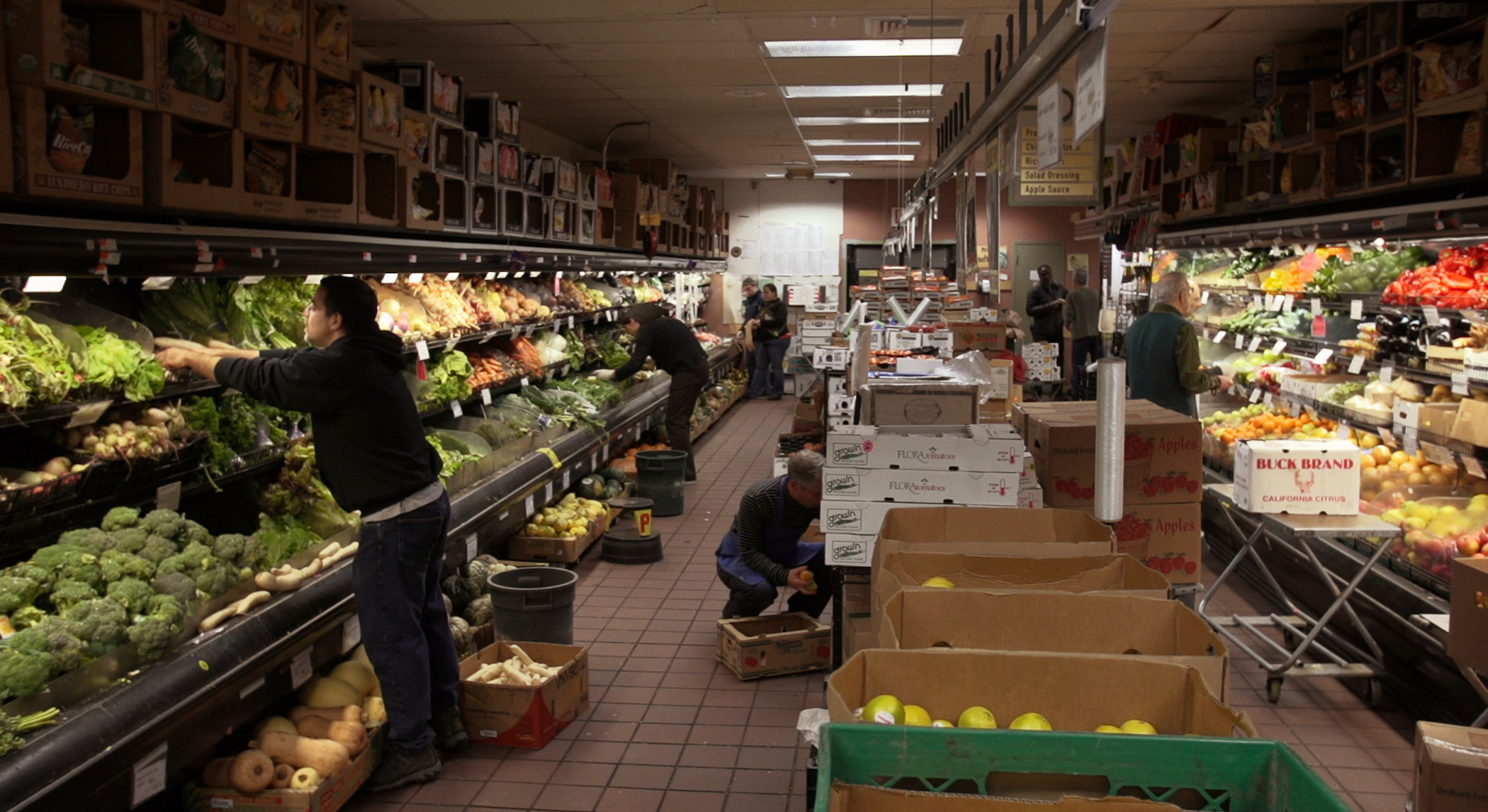 Thanks to the Cooperative Development Foundation for co-sponsoring this event!
Citations
Ajowa Nzinga Ifateyo (2022).  Join GEO and Friends to Watch and Discuss FOOD COOP.  Grassroots Economic Organizing (GEO).  https://geo.coop/articles/join-geo-and-friends-watch-and-discuss-food-coop