Body paragraph
#
OccupyWallStreet
has cracked open a little hole in history, creating a moment where some of the very core institutions of our economy are called into question. Along with indignation and outrage, there is a certain excitement in the air. Things that have been terrifyingly stuck seem to be moving. Something seems possible today that
wasn't
just a month ago. In this space, our conversations and our imaginations are buzzing. What are we doing? What should we do? What's coming next? In particular: as we condemn this economy built for the benefit of the 1%,
what do we want in its place, and how will we build it?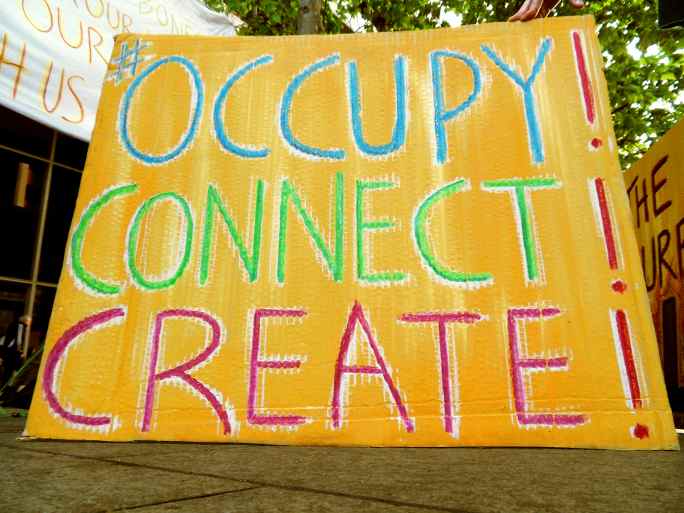 Ethan Miller
explores these questions in a new 7-part series inspired by, and written for, the #Occupy Movement.
The full version of Occupy, Connect, Create can be downloaded here (as PDF): 
Please consider donating to our volunteer-run, collective operation!