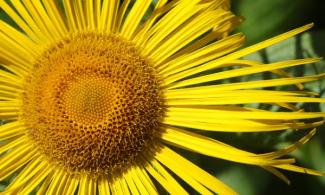 A Collaborative Column: Stories of Public Hope Revived
Body paragraph
[Editor's note: this is the second "Walk on the Bright Side" column by GEO founding member Len Krimerman.  The first one can be found here.]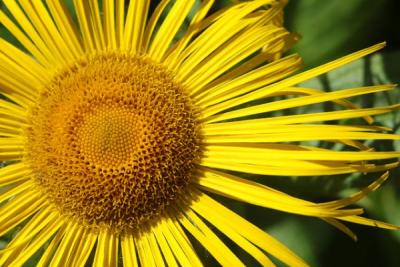 What keeps us from finding public hope and a way out?
Why is the bright side so hard to find?
"PUBLIC HOPE"??? Real, lasting social change? Some days, or weeks, it can seem that the bright side is as illusory or undetectable as a microscopic jewel in a mountain of sand. That's how I felt at times after the unbearably vicious and senseless murders in Charleston, South Carolina last month.
But I still continue to believe that if we widen our scope, and look far, wide, and deep enough, public hope will reveal itself to us. The problem is that we are surrounded – or better, saturated – by the continual barrage of mass media stories that are far from hopeful. Stories of bizarre crimes, demented individuals and groups, babies stolen or left to die from asphyxiation, and on and on, without the slightest nod, in almost every case, towards how to curtail such horrors.
In an environment overflowing with such unrelieved negativity, instances of public hope will easily be overlooked. We will begin to see almost everyone – neighbors, colleagues, and certainly strangers – as a potential threat. Absorbing a "doom and gloom" outlook, we will doubt or dismiss any "bright side", and this, as a vicious cycle, will reinforce our sense of hopelessness.
Out of the Quagmire
But some folks have found a way out of this quagmire. They have turned their back on the mass media and its toxic news diet of negativity. While not dismissing the darker sides of humanity, they set their sights for what they often call "positive news", and when they find it, send its light near and far.
Indeed, one "International Network" of hope-generating news sources actually calls itself "Positive News"; it spans six separate countries – Argentina; India; Spain; the UK; and the US. A sixth group in Hong Kong distributes the UK version there. Here's a capsulized account of some stories from the most recent US version:
• PORTUGAL HAS CUT ADDICTION RATES IN HALF (page 1)
How did this happen? "Nearly 15 years ago, Portugal had one of the worst drug problems in Europe, with one percent of the population addicted to heroin. They had tried a drug war, and the problem just kept getting worse. So they decided to do something radically different. They resolved to decriminalize all drugs, and transferred all the money used to arrest and jail drug addicts to spend instead on reconnecting them to their own feelings and to the wider society."

An independent study by a British Journal determined that since total decriminalization, addiction rates and IV drug use has dropped as much as 50%. Even Joao Figueira, Portugal's drug war czar and the "main campaigner" against decriminalization, now openly rejects his former position, and "hopes the whole world will follow Portugal's example".
Positive NewsUS does not stop with this good story, but offers it as an encouragement to transform the US's own malfunctioning drug offense policies. Consider, they tell us, that over half of all people incarcerated in this country are drug offenders, and that this number has increased by 790%(!) since 1980 following the initiation of the so-called "War on Drugs". And that our own horrific incarceration rate is five times that of the UK and one hundred times that of Denmark and Norway. Perhaps, the article suggests, we can learn from Portugal's case that addiction never is conquered through isolation and criminalization, but through enabling people to form close bonds with one another. For example, addicts in one situation were given a shared loan to develop a removals company. This new-found collaboration enabled them to become a bonded group, to begin taking care of one another, and to diminish or control their addictions.
• STANDING UP AGAINST COLLEGE LOAN DEBT AND FOR FREE COLLEGE FOR ALL (p. 7)
Have you heard of "Rolling Jubilee"? or "The Corinthian 100?" You won't find them at CNN or your local TV outlet. Both are part of a nation-wide effort to abolish student debt, and they are actually gaining some ground. The latter is a group of former students who attended an outfit called Corinthian Colleges Inc., now defunct and
"the target of several fraud investigations". This student group has won support from the American Federation of Teachers and others for their "debt strike" case alleging that Corinthian advertised using deceptive job placement rates and debt payment practices, and, as well, for their "larger movement" seeking free college education".
Rolling Jubilee is a proud descendant of Occupy Wall Street; like the Corinthian 100, it also aims to completely eradicate all student debt and other forms of 'predatory lending'. Towards that end, it has already "abolished more than $13 million of student debt from Everest College", part of Corinthian Colleges Inc., and claims to have abolished overall more than twice that figure. Here's a quote from its website:
Support our new initiative The Debt Collective!

A bailout of the people by the people

Rolling Jubilee is a Strike Debt project that buys debt for pennies on the dollar, but instead of collecting it, abolishes it. Together we can liberate debtors at random through a campaign of mutual support, good will, and collective refusal. Our latest project The Debt Collective aims to build collective power to challenge the way we finance and access basic necessities such as housing, medical care and education. Join us as we imagine and create a new world based on the common good, not Wall Street profits.
• PROTECTING OTHERS REGARDLESS OF THEIR RELIGION (p. 6)
The actual Positive News headline reads: "Muslims in Norway form a protective ring around a synagogue". On the very day after the killing of a Jewish security guard at a synagogue in Denmark, "more than 1000 Norwegian Muslims formed a human shield around Oslo's synagogue…" Organizer Zeeshan Abdullah told the gathered crowd that "Humanity is one, and we are here to demonstrate that" and that "There are many more peace mongers than war mongers…and still hope for humanity, peace and love, across religious differences and backgrounds."
• THIS IS WHAT SOLIDARITY LOOKS LIKE (p.3)
"Black Lives Matter" is not just a demand in the US, but "a rallying cry of people around the world [who] are standing up together to support equality, justice, and a right to live free from fear of the police." This world-wide solidarity is evidenced by photos and messages of support from Ferguson, Mississipi; Gaza, Palestine; Tokyo, Japan; Seoul, Korea; Toronto, Canada; Delhi, India; Paris, France; and Buenaventura, Columbia.
The Positive News Network is not the only place where you can find public hope stories. Most of what's posted on GEO – and not in this column alone – is on the bright side, as are the articles in YES! Magazine. Another online source is the Good News Network, which recently carried a series of articles on how hunger is being successfully overcome throughout the world, e.g., in Bangladesh, where this "once-impoverished South Asian country is now a self-sufficient rice producer, focused on small-farm mechanization, irrigation, and boosting women's economic power and girls' education".
So there's Positive News Aplenty – and We Can Be Part of Creating It.
The bad news, I believe, is that public hope will remain dormant and elusive so long as we continue to rely on mass media sources. But the good news is that once we shift our focus to bright side providers like those just described, we will find more and more instances of public hope, and more reasons to joyfully embody it, than we had imagined.
Why not also become gatherers and disseminators of positive news ourselves?
And it needn't, or shouldn't, stop there. We ourselves can take the bright side further, in two related ways.
First, we can send public hope stories to these bright side platforms; they all encourage submissions from their readers. For example, GEO recently received an unanticipated article calling for the "democratization of education". The article included this brief account of the "Young Peoples Action Coalition", a group none of us had previously heard of:
Young People's Action Coalition is a democratic, youth-run organization dedicated to intersectional movement building among high school aged young people in Minnesota. YPAC has four major components:

• Popular/political education on social and environmental justice issues, root causes, and movement building strategy.

• Mobilizing young people to direct actions and other events in solidarity with other organizations and campaigns.

• Publishing and distributing a zine with art, interviews, and articles from young people across MN.

• Running a worker cooperative farm and teaching and engaging in systemic change strategies.
Secondly, and even more important, we all can become grassroots bright side newspeople – with and for our own families and communities. In addition to submitting stories to hope-friendly platforms or organizations, why not also become gatherers and disseminators of positive news ourselves? Imagine, then, a positive news or public hope source – in hard copy, digital, or artistic/theatrical form – in every school and college, every labor union and cooperative, every neighborhood, town, city, cultural organization, and more.
Here's what I believe: Positive News Network, Good News Network, GEO, and other distant sources can indeed inform and animate us, but they alone cannot reverse the toxic tide of disinformation that now pollutes so many hearts and minds. For this to happen, we – you, me, and the rest of us – are needed. Grassrooted newsreporters must join together to find and spread our own homegrown stories and initiatives, as well as those we gather from afar, sharing those bright words and hopeful endeavors with those most close to us.
In brief: let's become the newspeople and news sources we've been waiting for. Just as smart phones and tablets are recording and publicizing far-off revolutions and everyday police brutality, they can assemble and shine light on bright side news. Does this make as much sense to you as it does to me?
---
P.S. Next time: We'll hear much more from Pacifica Graduate Institute's Community, Liberation, and EcoPsychology program, and meet the Spanish town Marinaleda, often described as a democratic, socialist utopia. Unemployment is non-existent in Marinaleda, and the entire town is managed by its citizens much as an intentional community.  Send me your comments as well as stories of public hope at: editors@geo.coop.
Go to the GEO front page