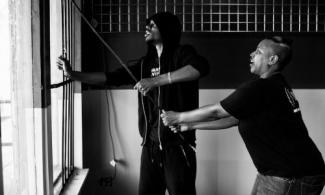 Solidarity Economy Organizing in the Ferguson Uprising
Body paragraph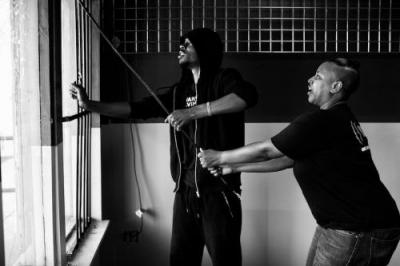 In the West Side neighborhood of St. Louis, Tosha Baker removes the bars from the windows of an old storefront space on the corner of Martin Luther King Dr. and Arlington Ave. As she looks around the empty room, she sees a new beginning for her and her community. For the past 56 years, this neighborhood has been home to Tosha's family. By the end of the summer, she will finally realize her lifelong dream of opening up "The People's Store," which will serve as a space for community members to purchase affordable second-hand clothing and sell home-made goods on consignment such as African hair care products, tailored jeans, and hand-knitted scarves.
About eight miles north of Tosha's store in the small North County municipality of Dellwood, David Royal opens up his community center—aptly named the Center of Hope and Peace (COHAP)—for the day. Over the past month alone, COHAP has been a hub for canvassing around Ferguson City Council elections, a space for dozens of action planning meetings, a site for classes on topics such as African history, drumline and step team practice, job searching, and community Copwatching, and a consistent place for people to gather and socialize.
David is a resident of the Canfield Green Apartments, also known as "Ground Zero" because it is the site where Mike Brown lay in the street for four and a half hours after being publicly executed by Ferguson police officer Darren Wilson. To the handful of residents and community members who mourned Mike Brown, known affectionately in the neighborhood as "Mike Mike," on the night of August 9th, it will always be remembered as the place where a peaceful candlelight vigil was viciously met with excessive police, tear gas, dogs, and rubber bullets.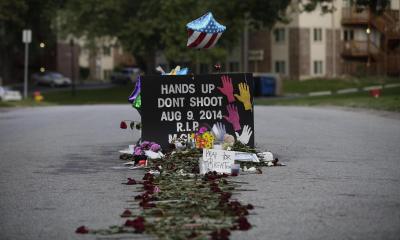 Ever since then, residents like David Royal have been vigilantly defending and organizing their community by watching over Mike Brown's memorial site and hosting Know Your Rights and Copwatch trainings. After hosting a first round of trainings in late September, residents were each given body cameras and a network of "Canfield Watchmen" was created to videotape police anytime that they entered the apartment complex. Now, nearly a year later, the Watchmen are equipping people in the greater St. Louis area to document police violence in a way that can prevent future police killings and empower residents to patrol their own communities.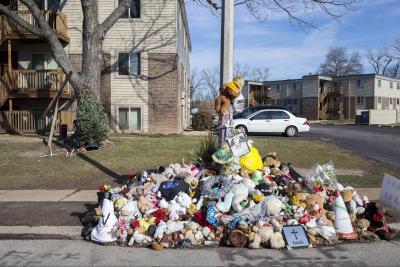 Tosha and David are just two of the countless people whose lives have been shaped forever by the Ferguson uprising. We have been out in the streets of Ferguson daily fighting for Justice for Mike Brown and justice in our own communities. Our power and strength comes from the fact that we refuse to remain silent, and that we are dedicated to changing a system which devalues Black people by not only killing them in the street, but also incarcerating them at unprecedented levels and denying them access to decent jobs with living wages, resourced schools in their communities, affordable and accessible housing, and quality healthcare. We know that the whole damn system is guilty as hell, but we also know that there are real alternatives for us to create the city that we want to live in.
The Solidarity Economy Needs to be Led By Grassroots Visionaries and Revolutionaries
In order for our solidarity economy movement to truly succeed, it needs to be led by people like David and Tosha. Regardless of whether or not they identify themselves as part of a solidarity economy, new economy, alternative economy, or collaborative economy, David and Tosha are the visionaries and revolutionaries that will spark lasting, grassroots change in places like St. Louis.
When I first learned about the solidarity economy movement as a college student in 2013, I felt as if I finally had the vocabulary to describe the work that I wanted to do. As soon as I could, I began searching for like-minded people and helped to organize an initial round of meetings. From these meetings emerged Solidarity Economy St. Louis, a coalition of social justice organizations, small businesses, and individuals striving to build and grow a "solidarity economy;" that is, an economy that embodies the values of social justice, ecological sustainability, mutualism, cooperation, democracy, and innovation while resisting the notion of "every person for themselves."
Our first few months of organizing were promising in many ways--people were incredibly receptive and supportive of our ideas, and many were already working towards their own visions of a solidarity economy. At the same time, it was undeniably clear that our group consisted of predominantly white, middle-class folks who already understood a solidarity economy framework and, more importantly, had ample access to resources to implement their ideas. Not only that, but we found that there was a general hesitancy among many members to identify the coalition as an anti-capitalist group. By this point, we realized that, in order to truly transform our economy, we had to first tackle the systems that exclude communities of color from the current corporate, capitalist economy.
Our first campaign focused on achieving two goals: 1) tackling the criminalization of poverty and 2) fighting for the implementation and institutionalization of solidarity economy practices into the criminal justice system. For many folks in St. Louis, their first entry into the criminal justice system is through the municipal courts, which consists of 81 separate courts spread over 91 municipalities in the region. Once people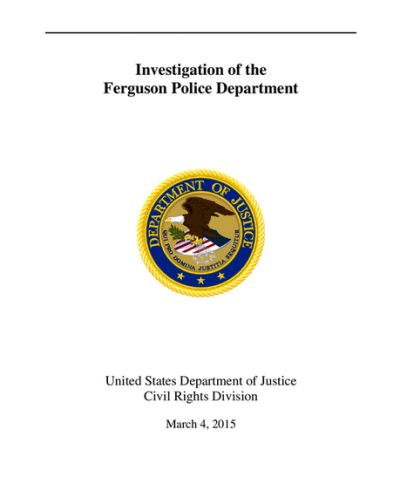 are issued a violation for traffic or other minor offenses, they are given the option to either pay their fine or appear in court. If a person is unable to appear in court or misses a payment on their fine, a bench warrant is issued for their arrest. If caught with an outstanding bench warrant, a person is then immediately detained and can be jailed for days or even weeks at a time as a result of a traffic or other minor, nonviolent offense.
As of July 2013, there were 286,768 outstanding warrants for municipal offenses in the City of St. Louis, out of a total population of approximately 318,000 people. These warrants are the result of a vicious cycle of criminalization that targets low-income people of color, who are not only less likely to have money to pay off minor offenses to begin with, but are less likely to the have time and resources to attend their court dates, less likely to have stable jobs that would allow them to pay their fines, and less likely to have access to proper legal representation.
Time Banking To Pay Municipal Fines
To address the unjust municipal ordinance violation and bench warrant system, we launched a campaign in the summer of 2014 to pressure the municipalities into offering timebanking as an alternative method of non-monetized option for people to pay off municipal ordinance violations. Time banking is an opt-in system, where members earn or spend "time dollars" by providing or using services. Each time dollar is equal to one hour of services, regardless of what service is being offered or received. By the end of the summer, we found that although we had no trouble finding people who understood and cared about this issue, the local courts were so fundamentally flawed that it was hard for us to imagine winning any changes that would significantly transform the current system.
Now, nearly a year later, the Ferguson uprising has shown us that the changes we have been asking for are not only possible, but completely within our grasp. Our fight to transform the racist municipal court system is certainly not over, but by being part of a mass movement against police brutality and systemic violence in the wake of Ferguson we are now on the verge of real wins that would not be possible without national momentum and support. For example, on May 7th the Republican controlled Missouri State Legislature passed into law SB 5, which completely overhauls the predatory and corrupt municipal court system. While portrayed as a predominantly financial instrument—it caps revenue from courts in St. Louis County at 12.5% of the budgets—the practices and provisions embedded in the bill are even more significant:
1) It eliminates jail time for traffic warrants. Where there are more serious offenses that might warrant arrest, there are caps of 24-48 hours for how long people can be held in municipal jails.
2) It caps fees for any given ticket at $300. Often municipalities add additional fees and charges, like failure to appear and costs can run into the thousands
3) It emphasizes community service as an option.
4) It calls upon the Supreme Court to issue conflict of interest guidelines, hopefully paving the way for judges to have to be judges, and not judges, prosecutors and defense attorneys, like most municipal court judges are.
"Shut Down the Courts" campaign evolved out of Solidarity Economy St. Louis
...the solidarity economy movement is inextricably linked to the Ferguson uprising.
The fact that our Shut Down the Courts campaign evolved directly out of Solidarity Economy St. Louis is significant in many ways. First, it challenged our group to put real time, resources, and energy into a campaign that was very much outside of their usual realm of work and be in real solidarity with low-income people and people of color. Second, it allowed us to build an actively engaged base of people who are in the best position to implement solidarity economy practices like timebanking, worker co-operatives, and community gardening. As we work to expand this base, our goal is to continue to fight against the Prison Industrial Complex and mass incarceration while simultaneously educating people about the solidarity economy.
Even now, our Shut Down the Courts campaign is adapting to combine efforts with another campaign to close down the St. Louis Medium Security Institution, a.k.a. "The Workhouse," which has come under scrutiny many times in the last decade for high rates of sexual misconduct, inadequate medical care, and even instances in which inmates have been forced to fight each other "gladiator-style" for the amusement of prison guards. Together, by forming a coalition called Decarcerate STL, we are fighting for an end to the Prison Industrial Complex that also fully captures the need for a solidarity economy. Below is our mission statement:
Decarcerate St. Louis is a grassroots group of incarcerated and formerly incarcerated people and their allies. We fight for a world in which incarcerated people, their families, and their communities can live with dignity and justice. We are dedicated to ending prisoner abuse and neglect, dismantling mass incarceration and the prison-industrial complex, and creating alternatives to imprisonment in the St. Louis region and throughout the state of Missouri.
Black Lives Matter in the Solidarity Economy
The story of our campaign to Shut Down the Courts, along with the stories of people like David and Tosha, are just a few tangible examples of how the solidarity economy movement is inextricably linked to the Ferguson uprising. What is intangible is the fact that there are hundreds, if not thousands, of young and Black St. Louisans who have been radicalized and over the past year to build their own alternatives to the current economic and political system. Their radicalization is rooted in deep distrust towards a police state which tells them repeatedly that their lives do not matter. As a movement dedicated to the concept of solidarity, it is unconscionable to say that we are dedicated to building an economy that works for everyone without fighting for Black lives in this moment.
We know by now that Ferguson is everywhere...But we also know that there is hope for another world
In order for me to really believe that a solidarity economy can work in St. Louis, I must first believe that Black Lives Matter and live that belief daily through my work. As a 22-year-old first generation Taiwanese American, I must work daily to understand the ways that I have benefitted from anti-Blackness through a "model minority" myth that affords me the benefit of the doubt in many situations, even within organizer and activist spaces. And while I have to understand these realities to make myself an effective organizer, I also have to challenge them daily to keep myself grounded in the types of communities that I want to live in. I have to lift up and reclaim my history as an Asian American, recognizing that Asian American identity was initially formed in solidarity with the Black Power movement. I have to actively challenge anti-Blackness in the communities I am a part of, and I have a responsibility to understand the ways that the white power structure will constantly work to divide us across lines of race, class, and gender. Most importantly, I have to understand that solidarity is first and foremost an action and not just a convenient concept that I can use for my own gain.
What ultimately fuels me to be part of the Ferguson uprising and the solidarity economy movement is a firm belief that people have the right to control the decisions that affect their lives--call it self-determination, democracy, social justice, whatever you will. We know by now that Ferguson is everywhere, and that violence against Black people is built into our society. We know that a Black person is killed at least every 28 hours by the state. But we also know that there is hope for another world, and that there are thousands of people across this country who are committed to making it happen.
Go to the Regional Cooperative/Solidarity Economy Networks theme page
Go to the GEO front page
Citations
Julia Ho (2015).  Grassroots Visionaries and Revolutionaries:  Solidarity Economy Organizing in the Ferguson Uprising.  Grassroots Economic Organizing (GEO).  https://geo.coop/story/grassroots-visionaries-and-revolutionaries