Body paragraph
Permanent link to this article: http://geo.coop/node/580
Weaving the Fabric of Solidarity Economies: Examples from across the Americas
Over the last decade Latin America has been at the forefront of trying to build political and economic alternatives to corporate capitalism. This issue has three articles focusing on different aspects of the challenges of building a solidarity economy in Latin America. First, we have reports on two exciting worker cooperatives in Argentina and El Salvador, respectively. Traci Kuratomi, a current Fulbright Fellow in Argentina, tells the story of the secondary cooperative La Red Gráfica Cooperativa, a network of 7 printer cooperatives in Buenos Aires organized with the goal of increasing the cooperatives' capacity to compete with large corporate printers. Len Krimerman, a GEO member, reports on a speaking tour of the U.S. given by Pedro Antonio Ascencio from the Cooperativa Las Colinas (The Hills) in El Salvador. Las Colinas is a coffee farm cooperative in Tacuba, El Salvador. It markets its organic fair trade coffee in the U.S. in partnership with Equal Exchange. Pedro described how Las Colinas has not only freed its members from being dependent on exploitative and dangerous work on traditional capitalist farms but also initiated a number of community development projects. In addition, GEO collective member Sonia Pichardo describes her recent visit to Cuba and her personal experience of the daily challenges of the Cuban people to survive in two parallel political economies: global corporate capitalism and Cuban state socialism.
In this issue we also include three articles regarding developments in the democratic work movement here at home. First, Christina Clamp, GEO collective member, reports back on a speech given by Michael Peck, the North American delegate representing the Mondragon Cooperative Corporation (MCC) on the new partnership between the MCC and the United Steel Workers (USW). Peck argues that worker cooperative development has the potential to play a leading role in the revitalization of the U.S. economy. Second, Anastasia Wilson and Mark Paul, two students majoring in Economics at the University of Massachusetts Amherst (UMass) describe an emerging partnership between the UMass Economics Department and the Valley Alliance of Worker Cooperatives (VAWC) to create an applied research program in worker cooperatives. Last, Mike Lueng of www.AbolishHumanRentals.org makes a persuasive argument that worker-ownership and worker-control are inalienable rights. He points out that the social relationships engendered by wage labor, in other words human rental, have similarities to slavery. Since control over one's work in an inalienable right, he argues that a just society is ethically compelled to abolish wage labor.
A repetitive theme in this issue is intercooperation - between cooperatives and between cooperatives and other institutions. The La Red Gráfica Cooperativa is a secondary cooperative with the goal of coordinating the businesses of 7 print cooperatives to jointly improve their competitiveness. Cooperativa Las Colinas and Equal Exchange work together to market fair trade coffee. The Mondragon and United Steel Workers are partnering to create new worker cooperatives.  The Valley Alliance of Worker Cooperatives and UMass Economics Department are collaborating to educate the next generation of cooperative entrepreneurs and researchers. It is through such efforts that our movement is building the social and material infrastructure of a solidarity economy.
 
Last, we end this issue with the announcement of an exciting conference to be convened in June 2011 in Mexico City: The Third International Encuentro "THE WORKERS' ECONOMY:" Analyzing & Debating a New Economy from the Perspective of Workers & Self-management. The conference will bring together co-op worker-owners, solidarity economy activists, and scholars from all over the Americas. The goal of this bilingual conference is to facilitate the development of cross boarder alliances and grow the democratic work movement throughout the hemisphere.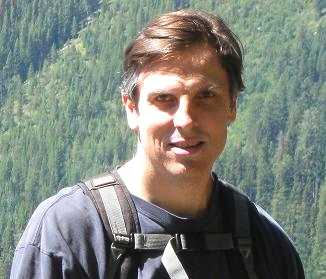 John Lawrence
Issue Coordinator
December, 2010