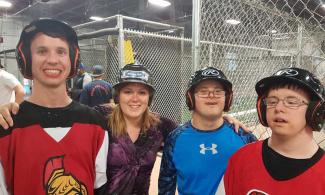 Interview with Lisa Murray and Dawn Tait
Body paragraph
CECNB's David Daughton caught up with Lisa Murray and Dawn Tait, worker-owners of Ottawa's award-winning Developmental Services Worker Co-operative (DSWC) at the Canadian Worker Co-op Federation's recent conference in Tatamagouche.
DSWC works with people with developmental disabilities "to facilitate their participation in all aspects of their home and community life".
Header image via DSWC website.