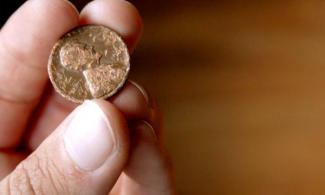 Body paragraph
[Editor's note: This article is excerpted from What Then Can I Do? 10 Ways to Democratize the Economy, which originally appeared on Gar Alperovitz's website. The full article is also available in PDF format here.]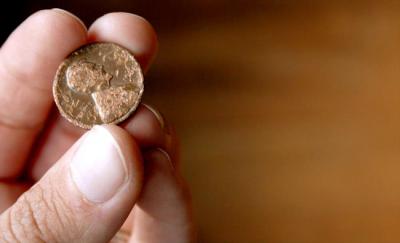 The richest 400 Americans now own more wealth than the bottom 180 million taken together. The political system is in deadlock. Social and economic pain continue to grow. Environmental devastation and global warming present growing challenges. Is there any path toward a more democratic, equal and ecologically sustainable society? What can one person do?
In fact, there is a great deal one person working with others can do. Experiments across the country already focus on concrete actions that point toward a larger vision of long-term systemic change – especially the development of alternative economic institutions. Practical problem-solving activities on Main Streets across the country have begun to lay down the elements and principles of what might one day become the direction of a new system – one centered around building egalitarian wealth, nurturing democracy and community life, avoiding climate catastrophe and fostering liberty through greater economic security and free time.
Democratize Your Money!
Put your money in a credit union – then participate in its governance.
Credit unions are commonplace financial institutions that typically facilitate loans for everyday purchases like homes and cars. But behind their unexciting veneer lie transformative possibilities. Unlike the large commercial and investment banks responsible for the 2008 financial crisis, credit unions are nonprofit cooperatives that are member-owned and controlled. These democratized, one-person-one-vote banks already involve more than 95 million Americans as participant-owners. They lend to minorities and low- and moderate-income families to a far greater extent than do commercial banks. Taken together, they hold roughly $1 trillion of assets – the equivalent of one of the largest US banks, knocking Goldman Sachs out of the top five.
Credit unions' direction of capital to community-benefiting endeavors has a long lineage. The Bronx's Bethex Federal Credit Union, founded in 1970 by Joy Cousminer and the "welfare mothers" in her adult education class, is a good example: it now serves more than 9,000 members, has $16 million of deposits and continues to empower local residents with a wide range of services and loans for students and businesses.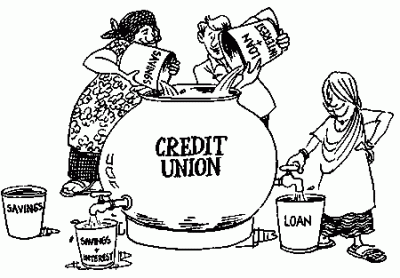 Hope Credit Union of Jackson, Mississippi, has generated more than $1.7 billion of financing for more than 130,000 individuals in the Delta region. Half of its loans go to minorities and women. More than a third of its members were unbanked before joining. Hope's CEO explicitly states that one of the credit union's purposes is to ensure that "no one is victimized by the predatory lenders that prey on vulnerable, minority, low-income and elderly residents." Alternatives Federal Credit Union, in Ithaca, New York, lends to cooperatives, worker-owned enterprises, small businesses and community groups and offers microloans to self-employed residents.
While many older credit unions have become quite cautious, it is also clear that collective efforts to direct capital in their communities can work. In Washington, for example, activists from the small town of Vashon formed an organizing committee that was able to get three seats on the board of the Puget Sound Cooperative Credit Union (PSCCU) then worked to open a branch for Vashon. PSCCU was "willing to cede substantial control in exchange for new members and deposits," wrote the Los Angeles Times. And, according to the activists, the credit union was "already doing the most aggressive energy conservation lending in the state," including home weatherizations—a good fit for their vision for a coal-free Vashon. PSCCU supported the idea of nonprofit groups using their own savings to guarantee microlending on community projects. And in its first year, the Vashon branch enrolled 16 percent of the population, with local deposits totaling almost $20 million.
These examples point to an opportunity for activists to build a nationwide, democratic, localized, nonprofit alternative to corporate finance – and, where possible, begin to deprive it of the wealth that has become a stranglehold over our political system.
If you don't already have your money in a credit union, move it! And if your local credit union isn't living up to its potential as a democratically owned, community-based financial institution, get involved and organize members to take it in a new direction!
Seize the Moment: Time For Worker Ownership!
Help build a worker co-op or encourage interested businesses to transition to employee ownership and adopt social and environmental standards as part of their missions.
Worker-owned co-ops bring democracy and democratic ownership into the economy and into community life. Several older and newer co-ops show what can be done. Equal Exchange's 100-plus worker-owners, for instance, generate $50 million of annual sales while pursuing an innovative agenda to make international trade in coffee and other food products more ethical. The WAGES-incubated green housecleaning worker cooperatives in the Bay Area provide critical job security for the immigrant women who work in and own them. In Chicago, the New Era Windows Cooperative is saving the jobs of workers who famously occupied their factory on Goose Island. And the United Steelworkers, working with the Mondragón Corporation, has proposed a nationwide effort to create unionized worker-owned co-ops that is beginning to bear fruit in Cincinnati, Pittsburgh and elsewhere.
The most common form of worker ownership is the Employee Stock Ownership Plan (ESOP). Although there have been difficulties with some ESOPs, research has shown that workers in ESOPs are much less likely to be laid off than those who are not. Furthermore, ESOPs tend to be more profitable, more productive and more efficient – especially with training in self-management – than comparable firms.
An ESOP works like this: a company sets up a trust on behalf of the employees, into which it directs a portion of its profits. The trust uses that money to buy the owners' shares for the workers, either all at once or over time. Currently, there are 10,000 ESOP firms successfully operating in virtually every sector – three million more individuals are now worker-owners of their own businesses than are members of unions in the private sector.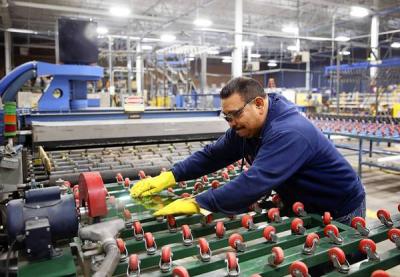 In the next decade, millions of business owners born during the baby boom will retire. And if they sell more than 30 percent of the company to the employees, the owner may defer capital gains taxes (provided that the proceeds are invested in U.S. companies). This incentive could have an enormous impact on America's business landscape. Advocacy for such conversions could be a powerful strategy for building more stable, vibrant worker-owned businesses and economies.
Consider the case of Fort Collins, Colorado-based New Belgium Brewing Co., America's eighth-largest brewery. When chief executive and co-founder Kim Jordan sold the enterprise to its more than 400 employees in 2012, she considered the conversion to 100 percent worker ownership a rare opportunity to "have multigenerational impact." Soon afterward, the worker-owners met to discuss cutting into the company's near-term profits to power their entire facility with wind energy. "Within a minute or so, we had decided as a group to become the world's largest single user of wind power," said Jeff Lebesch, a co-founder.
New Belgium is committed to open-book management, whereby all employee-owners can review finances and provide feedback. It also became certified as a B Corp, which enshrines in the firm's bylaws both social and environmental goals as well as profits.
Conversions to worker cooperatives also confer tax benefits to business owners who decide to sell to their employees. Among employee-owned institutions, co-ops allow for the most democracy. Namasté Solar in Boulder, Colorado – a $15 million-plus-a-year solar energy services firm – converted to an employee-owned cooperative at the beginning of 2011. Its workers own the firm equally and manage its operations on a one-vote-per-person basis. Having also certified itself as a B Corp, Namasté's mission consists of creating "holistic wealth for ourselves and our community." Its worker-owners in their mission statement declare, "We choose co-ownership over hierarchy, democratic decision-making over centralized leadership, sustainable growth over aggressive expansion, and collaboration over competition." They benefit from transparency of all company information, a 4-to-1 cap on the ratio of highest-to-lowest pay, and six weeks of paid vacation.
If you are in a union, you can encourage your union to promote worker ownership, as some already have done. Within the world of ESOPs and co-ops, the potential for organized labor should not be underestimated.
The Massachusetts-based architectural lighting manufacturer Litecontrol is a 100 percent worker-owned ESOP, and 60 percent of its workforce is unionized through the International Brotherhood of Electrical Workers. Industrial brush manufacturer and supplier Maryland Brush Company, also totally employee-owned, allows United Steelworkers union representatives three seats on its board of directors – the same number of seats as management. Recology of San Francisco, a fully worker-owned business, is the largest ESOP in the solid waste industry and is 80 percent unionized through the International Brotherhood of Teamsters.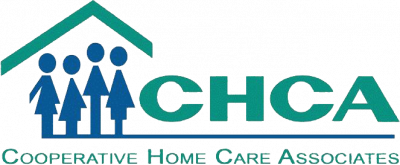 Cooperative Home Care Associates (CHCA) of the Bronx, New York, is the country's largest worker co-op (and certified B Corp), consisting of more than 2,000 mainly Latina and black home health care providers. CHCA collaborated with the Service Employees International Union (SEIU) to unionize its workforce, with the broader aim of raising the wages of home-care workers throughout the industry (thereby raising the payroll costs of its competitors to measure up to CHCA's higher wages). The United Steelworkers proposal for "union co-ops," which combine principles of worker ownership and labor solidarity, also represents a major step forward in assembling the building blocks of a new economy.
Worker-owned companies deserve your support; the more commonplace they become, the easier they become to launch. Help stimulate the development of worker-owned co-ops and work to encourage retiring owners to sell their companies to their employees.
Reclaim Your Neighborhood With Democratic Development!
Build community power through economic development and community land trusts.
Unlike corporate developers, a variety of nonprofit organizations manage the ownership of real estate in ways that promote inclusive and sustainable use. The structure and mission of community development corporations, community land trusts and housing co-ops allow them to democratize the stewardship of land.
Community Development Corporations (CDCs) are community-based organizations that anchor capital locally, usually in low-income areas, through the development of residential and commercial property, ranging from affordable housing to shopping centers and even businesses. Roughly 4,600 CDCs operate in all 50 states and the District of Columbia, and they have created tens of thousands of units of affordable housing and millions of square feet of commercial and industrial space a year. Although many are smaller in scale, there are efforts like New Community Corporation in Newark, New Jersey, which employs 600 local residents, manages 2,000 housing units, has roughly $500 million of assets and owns businesses whose proceeds go toward underwriting such social programs as day care and medical support for seniors. Also important: as a neighborhood-based, 501(c)(3) nonprofit, at least one-third of the CDC board is composed of community residents, allowing for the possibility of direct, grass-roots participation in decision-making.
Community Land Trusts (CLTs) are nonprofit entities that operate in more than 200 communities and have helped produce close nearly 10,000 housing units of low-cost housing nationwide by taking land off the market and placing it in a trust. Most CLTs lease homes to residents. And by retaining the majority of the home equity gained over time, the trust is able to continue to make homes available to new members at affordable, below-market prices. Like CDCs, land trust boards are typically composed of at least one-third land-trust residents.
Organized communities can incorporate CLTs into their broader vision for economic justice. Take the Dudley Street area of Roxbury – one of the poorest neighborhoods in Boston. Residents of the predominantly black and Latino neighborhood convinced Boston city officials to grant the community the power of eminent domain over 1,300 parcels of abandoned land – an unprecedented step – then promptly established a land trust. Today, the highly democratic CLT Dudley Neighbors Inc. (DNI) ensures "community land ownership, permanence and affordability," having rehabilitated many of those parcels into hundreds of high-quality affordable homes, along with community centers, new schools, a community greenhouse, parks, playgrounds and other public spaces. John Barros, executive director of DNI (and, at this moment, a candidate running for mayor in Boston), says the initiative counters the narrative of "economic development from the standpoint of a singular individual." In communities of color, he said, "We need advocacy for collective wealth building," not simply "individual wealth building."
You might also build on the some of the lessons learned from another low-income, largely minority community that formed a housing cooperative. The Alliance to Develop Power (ADP) in Springfield, Massachusetts, began as a small nonprofit fighting local displacement – until its members decided: "We want to own stuff too, not just fight people who own stuff." The organization mobilized renters in a large-scale campaign and bought 1,200 units of housing from private owners, making it the largest block of tenant-controlled housing in the United States. The democratically governed, multimillion-dollar organization subsequently embarked on an effort to build a "community economy," leveraging its ownership over property to anchor and incubate businesses whose surpluses go back into ADP's programming – including advocacy on behalf of the whole community.
As communities attempt to carve out holistic economic development, they are incorporating the interests of tenants, homeowners, businesses, workers and families. As ADP Executive Director Tim Fisk writes, "We are attempting to not just push back and improve individual and community standing within an unequal world, we are attempting to build the world as it should be. A world framed by our own definition of community values and shared prosperity."
Get involved in your local CDC, CLT or housing co-op, and encourage them to leverage their assets to support inclusive economic development. Connect activist struggles for economic and housing justice to institution-building strategies to build up long-term power for such work.
Make Time for Democracy!
Fight unemployment by joining the fight against work.
Even in economic hard times, the United States already has an economy that produces the equivalent of over $190,000 for every family of four. At some point we must ask when enough is enough. Although the economy has steadily been producing more goods and services in less time with less effort, most workers' wages have largely stagnated and work hours have increased for the past four decades. The long-term solution is not a dash for growth, imposing a greater ecological toll on the planet. Rather, it is redirecting an already-productive economy toward redistribution and community needs. Also, as sociologist Juliet Schor has argued, one key step toward such a shift is to encourage more leisure time. This can also include taking advantage of opportunities to share work, and – where possible – to work less, discouraging excessive overtime, and pushing employers and legislators for a reduced workweek.
One practical way to get started is by exploring the possibility of work-sharing. The program works as follows: rather than fire one employee, a business can opt to reduce the workweek of five employees by one day each, thereby retaining their skills and the ability to quickly ramp up production in the future. But the employees working four days instead of five will retain 90 percent – not the expected 80 percent – of their wages, because unemployment insurance steps in to cover that gap. In fact, there are already 24 states, including the District of Columbia, that have work-sharing programs of this kind.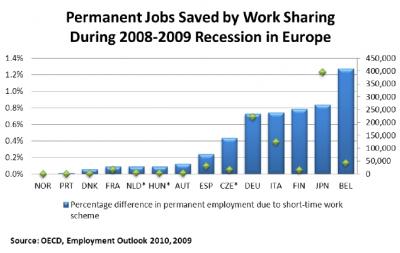 In Rhode Island, state officials have promoted their program aggressively to employers and credit it with preventing 16,000 layoffs from 2007-11. As of 2012, according to economist Dean Baker of the Center for Economic and Policy Research (CEPR), fewer than 40,000 workers nationwide were participating in shorter work programs, mainly because of lack of awareness. "To increase this number," he writes, "states will first have to publicize the system. Many employees don't even know that the program exists." And even states that don't currently offer such measures "could also receive federal money to establish short work programs," he added. Companies facing slower demand throughout the country should consider the policy. It can reduce local unemployment and offer more free time to families.
The long-term importance could be tremendous: if we Americans grow increasingly accustomed to working less for only modestly less pay, there could be greater political momentum for guaranteed time off and, over time, for slowly relegating work to a receding portion of life. Questions of leisure, community building, and political engagement may one day emerge as feasible for an increasingly larger portion of society. Furthermore, work sharing can be a potent tool in the fight against climate change. "The calculation is simple," says CEPR economist David Rosnick. "Fewer work hours means less carbon emissions, which means less global warming."
Seek out feasible opportunities for work sharing. As you try to make space in your own life for the critical practice of democracy and community building, continue to challenge the unhealthy dilemma of overwork or unemployment imposed by the current economic system.
Go to the GEO front page