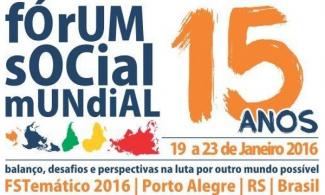 Activists Gather in Porto Alegre Brazil
Body paragraph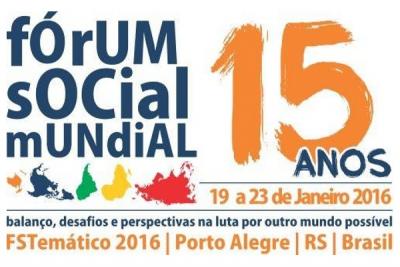 The World Social Forum (WSF) is organized by several entities and social movements from many countries "that are opposed to neo-liberalism and to [the] domination of the world by capital and any form of imperialism, and are committed to building a planetary society directed towards fruitful relationships among Mankind and between it and the Earth" in a self-managed, decentralized and networked way. It aims to be a place for reflection, debate of ideas, exchange of experiences and interlinking of actions directed to create political, economic, social and environmental alternatives based on the aphorism that "another world is possible".
Thematic World Social Forum – 15 years
WSF started at Porto Alegre, Brazil in January of 2001, as a counterpoint to the World Economic Forum in Davos (Switzerland) – which also happens in January and since 1971 has been a meeting place for thousands of CEOs, politicians and thinkers, joined to promote neoliberal politics around the world.  The World Social Forum is celebrating 15 years at its 2016 edition and, in order to reflect on and account for its trajectory, as well as to prepare for the WSF 2016 this August in Canada, the Thematic World Social Forum 2016 was organized, in Porto Alegre-RS, from January 19th to the 23rd, with the theme "Peace, Democracy, Rights of the Peoples and the Planet".

TWSF's program consisted of around 400 self-managed activities in the morning, proposed by several different groups, and 14 unitary convergence panels about transversal themes (generative axes) in the afternoon. During each day, special programs for kids were also available, as well as exhibitions and shows.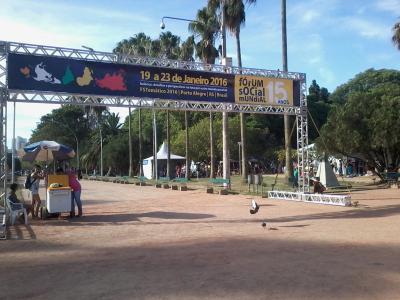 Saturday morning, the Forum ended with an Assembly of Social Movements. The Assembly wrote a letter of commitment to defend democracy, mentioning Popular Education, Solidarity Economy, health, Psychiatric Reform/Anti-Asylum Fight, rights of women, black people, indigenous people, LGBT and youth, habitation rights, democratization of communication, environment, and other fights. The Assembly also discussed how capitalism is in one of its worst crises, with inequalities increasing all over the world along with the neoliberal advance – according to Oxfam research, the wealthiest 1% of the planet will be richer than the other 99% by the end of 2016. As a way out of this crisis, workers' rights have been suffering more and more attacks, which demands workers' organizations to mobilize. At the conclusion of the Assembly, people testified to the importance of regaining hope and joining fights to address this critical moment.

The Solidarity Economy (SE) has had a privileged space at the Forum. In Brazil, SE owes a lot to that event, for it was the place where activists and workers were able to get together and organize, writing during the first WSF a letter emphasizing the importance of SE, which culminated in the creation of the National Secretary of Solidarity Economy (SENAES) in 2003 by president Lula's government, the Workers Party (PT).

The TWSF had 10 self-managed activities with themes directly related to Solidarity Economy, and dozens of activities with peripheral themes (such as Popular Education, food security, Fair and Solidarity Trade, Living Well, Feminism, communities, Participatory Democracy, racial ethnic issues, traditional peoples, and Agrarian Reform).

Economic Democracy was the theme of one of the convergence panels, on January 21, with the presence of professor Paul Singer, the National Secretary of Solidarity Economy, who's considered the father of SE in Brazil, and Portuguese sociologist Boaventura de Souza Santos, eminent scholar of SE. This panel received one of the biggest audiences of the Forum, practically filling all of the 3,000 auditorium seats. Besides of the aforementioned panelists, the panel had the participation of Maria Dalvani de Sousa (artisan from the Brazilian state of Rio Grande do Norte), Lorena Angel (from Colombia), Alfonso Cortera (director of Peruvian Network of Fair Trade and Ethical Consumption), Helena Almirati Garcia (artisan from Uruguay), Joaquim Melo (founder of Palmas Bank in Fortaleza-CE), Tatiana Nascimento (from the Brazilian state of Amazonas), Helena Bonumá (General Coordinator of Brazilian NGO Guayí), Sérgio de Freitas Silva (Cooperative of Artisans of Rio Grande do Sul), and Maria do Rosário (Congresswoman from Workers Party). The panel was mediated by Nelsa Nespolo, former director of the Departament of Solidarity Economy Incentives from Rio Grande do Sul.


During this panel, SE workers and activists stretched a large flag with the Solidarity Economy Symbol and shouted slogans in defense of the maintenance of SENAES, because the Secretary is under threat of extinction due to the cabinet shake up that has been perpetrated by president Dilma's government in the name of governance. In September of 2015, the Ministry of Labour and Employment and the Ministry of Social Security were merged, resulting in 6 Secretaries. However, in Brazil, each Ministry can only hold 4 Secretaries. Therefore, two Secretaries must be extinct by beginning of February, and SENAES is pointed as one of those. The Solidarity Economy movement, organized through Brazilian Forum of Solidarity Economy (FBES) seized the opportunity presented by that panel to distribute a letter in defense of SENAES and SE policies and for the reinforcement of the National Council of Solidarity Economy (CNES). That letter was later turned into an AVAAZ petition.

The panelists spoke about Solidarity Economy's importance as an alternative to capitalism (referring to liberal-conservative Margaret Thatcher's slogan: "there is no alternative") and as a way to democratize social relations and economic production. Speakers stressed the relevance of putting together the different experiences in the various countries in order to change the current economy's orientation – which benefits greed – for an economy that benefits people. Panelists also pointed to the importance of a Feminist Solidarity Economy, which removes the centrality of market and production from the concept of Economy, and adds a recognition of values like the reproduction of life.

The Congresswoman Maria do Rosário brought up the need to show president Dilma that SE is aligned against the prevailing economic order, which is unfair and comes from a neoliberal prescription. It's also necessary to create a SE regulatory mark in Brazil, but one that takes into account the real interests of the population, and not the interests of the current conservative Congress.

Joaquim Melo reported the promising experience of Palmas Bank, the first community bank of Brazil, that arose 18 years ago in a slum in the northern city of Fortaleza, due to the self-organization of its inhabitants. One month after the bank was created, its leaders were arrested by order of the Central Bank. They went to court and won twice, and actualized social currency as people's right.

The National Secretary of Solidarity Economy, professor Paul Singer, made a didactic speech retracing the historical origins of capitalism that "didn't fall from the sky" but emerged with artificial forms of energy (as steam and electricity). He also reminded the audience that the rise of Democracy in Athens was a right exclusively of free male citizens, i.e., only about half of the population. Solidarity Economy is an attempt to retake democracy, overcoming that exclusionary trait: it's a popular democracy, with equality. It's necessary to learn from historical fights to overcome naivety.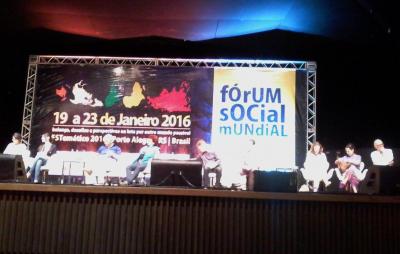 Professor Boaventura claimed that capitalism and democracy are incompatible. Some time ago, left-wing scholars were divided between those who were opposed to capitalism and those who were opposed to "savage capitalism." Nowadays it's known that both capitalisms are the same, and there's no way to regulate it. Democracy has been emptied from within, through parliamentary coups, no longer needing to rule through a dictatorship. Neoliberal globalization can be found even in Andean tribes.

There are places in the impoverished northeast of Brazil with higher cancer incidence than Sao Paulo (largest city in the Americas and in the southern hemisphere), due to the usage of pesticides. Boaventura also stated that capitalism doesn't act on its own, but along with colonialism (with practices as racism and xenophobia) and patriarchy (with sexism). He referred to Brazilian mapping of the Solidarity Economy, pointing out that nowadays there are around 3 million people living directly from the SE in this country, and many more people around them benefiting from it, therefore SE can – and must – be the embryo of a new society, an anti-capitalist one. This fight can't belong to Solidarity Economy activists alone – isolated – instead it should be an articulated struggle along with social movements, and the fights of women, black people, LGBT, indigenous people, peasants, and so on.

The World Social Forum has shown itself – both in its previous editions as in the current one – as a democratic space that is plural and fertile for dialogue, exchange of experiences and the renewal of hopes before the difficult – but much needed – fight against injustice, oppression and inequalities in the way of constructing this new world – that is possible!
 
Go to the GEO front page
Citations
Fabiane Kravutschke Bogdanovicz (2016).  Thematic World Social Forum:  Activists Gather in Porto Alegre Brazil .  Grassroots Economic Organizing (GEO).  https://geo.coop/story/thematic-world-social-forum