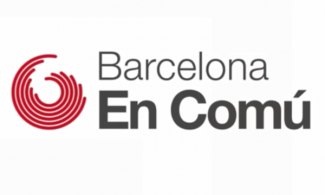 Body paragraph
cross-posted from Shareable
Last Sunday [May 24, 2015], voters in Barcelona signaled the beginning of a new era in the city's political and economic histories, awarding 11 out of a total 41 city council seats and thus the mayorship to the pro-democracy coalition Barcelona en Comú (Barcelona in Common). Mayor-elect Ada Colau, a seasoned anti-eviction activist, called it "a victory for David over Goliath."
Less than a year after its formation, Barcelona en Comú—which has the support of leftist political parties including the increasingly powerful Podemos (We Can)—effectively unseated two-party politics in the Catalan capital. Similar stirrings were felt nationwide. Manuela Carmena, a veteran of the anti-Franco movement and the Ahora Madrid (Madrid Now) coalition candidate, is the presumptive next mayor of Madrid, while Valencia's longstanding conservative mayor appears likely to resign in the wake of a shallow victory. Between the last election, in 2011, and Sunday's, voter support for the two principal Spanish parties, the ruling Popular Party and opposition Socialist Party, dropped from 65 percent to 52 percent, nationwide.
Part of what makes Barcelona en Comú's electoral victory so exciting for advocates of commons-based change is the extent to which the organization itself represents an authentic departure from business as usual. As Colau herself explained in an op-ed for openDemocracy, "it isn't enough just to win elections; we have to change the rules of the game." Barcelona en Comú's first order of business was to crowdsource a code of political ethics for candidates—a code that includes salary and term limits as well as a commitment to financial transparency. "Only measures like this can prevent us from becoming the people we seek to replace," said Colau. The coalition took a similar approach to writing an election platform, using feedback from over 5,000 participants to craft a "living document" emphasizing guarantees for basic rights and the democratization of public institutions.
Barcelona en Comú won 11 of 41 city council seats in Sunday's election. Graphic via Wikipedia
In the mainstream English-language news media, commentators have been careful not to read too much into the municipal election results. In the New York Times, Raphael Minder called Podemos leader Pablo Iglesias' prediction of a similar commons-based shakeup in the upcoming general election "premature." Yet all seem to agree that Spain's political sphere has fundamentally changed, at least as far as the two-party system goes. "Sunday's outcome suggests that the days of clear-cut results in Spanish elections are numbered, replaced instead by four-way races that will force parties to enter into the largely uncharted waters of coalition negotiations," wrote Minder.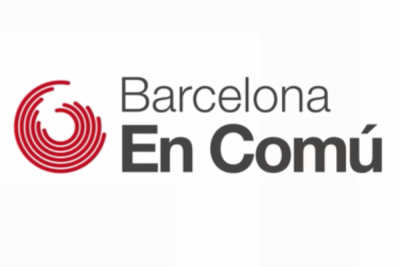 Meanwhile, supporters of Barcelona en Comú and similar movements attribute a broader significance to the Barcelona returns—first, as a confirmation of their belief that real social progress begins locally. "Cities might be the departing point of a larger political change," wrote Mayo Fuster Morell of Harvard's Berkman Center for Internet & Society and the Institute of Government and Public Policies in Barcelona. "Electoral results opened up an optimist[ic] scenario for the attempt to win also the nationalist elections at the end of this year, or even in a larger run, a South European coalition against austerity." She also pointed to the influence of digital commoners who are moving from a focus on creating an open knowledge and Internet regime to working for fundamental political change using commons-based peer production models to organize their political activity and inform their economic policies.
(originially published under a CC BY 3.0 license)
Go to the GEO front page