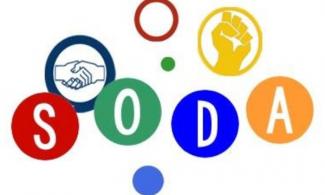 The Student Organization for Democratic Alternatives Educates the Next Generation of Cooperators
Body paragraph
Developments in New York City and at CUNY
On June 28 the New York City Council passed its budget for Fiscal Year 2015. Included in it, was the historic $1.2M Worker Cooperative Development Initiative. In terms of scale, the initiative is the first of its kind in the United States. The initiative's purpose is to lend support to 20 existing NYC worker cooperatives, as well as foster the creation of 28 more.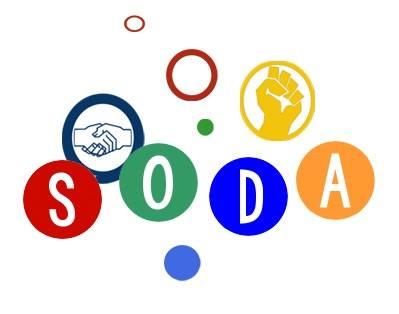 The initiative was actively pushed for by a coalition of 15 groups. Eleven of these are recipients of the budget allocation: the NYC Network of Worker Cooperatives, Federation of Welfare Protestant Agencies, Bronx Cooperative Development Initiative, Center for Family Life, CUNY Law CED Clinic, Democracy at Work Institute, Green Worker Cooperatives, the ICA Group, Make the Road New York, the Working World, and the Urban Justice Center. Four other coalition groups include: SolidarityNYC, Center for Working Families, Consortium for Worker Education, and Student Organization for Democratic Alternatives.

Student Organization for Democratic Alternatives (SODA) is a student group advocating for and actively striving to build participatory democratic institutions (note of disclosure: the author is a founding member of SODA). Such institutions include: worker cooperatives, participatory budgeting and a range of other institutions commonly grouped under what is called "solidarity economy." Solidarity economy is often called the "third sector," as it is comprised of institutions that can neither be categorized under the public or private sector.

In their push for the Worker Cooperative Business Development Initiative, SODA received national attention through the United States Federation of Worker Cooperatives. Beyond its involvement in NYC politics, SODA is taking part in the Second Annual International Map Jam. This year's Map Jam aims to connect various solidarity economy institutions in 100 cities. Founded in April, SODA is starting its first chapters at Queens College and Hunter College, and is looking for more.

SODA has a number of stated policy goals. One of these is the creation of business major concentrations and MBAs in social entrepreneurship. Through this, students would be able to receive an education in founding and working in enterprises such as worker cooperatives. In fact, Christopher Michael, founding director of the NYC Network of Worker Cooperatives and PhD candidate at the CUNY Graduate Center, is teaching a social entrepreneurship course at Baruch College.

Another policy goal of SODA is to shift contracting done by universities and colleges to and through worker cooperatives. Also, as done at Brooklyn College, SODA would like to see the spread of participatory budgeting on college-campuses, wherein the student-body would allocate funds through a process of direct democracy. Yet, these are only a few of the ideas and goals SODA has internally and externally circulated. Ultimately, SODA sees coordination with other off-campus and on-campus groups as necessary to any constructive program.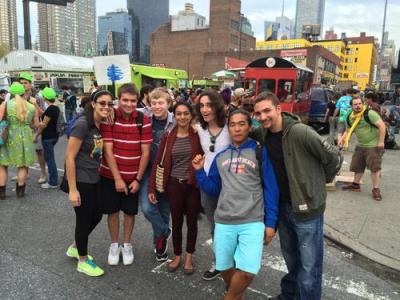 SODA not only sees worker cooperative advocacy as an end in itself, but also as a means to organize students in the long-run. CUNY is particularly apt for organizing students through the vision of a system of economic democracy. Large swathes of the CUNY student-body are of a similar low-income background that the Worker Cooperative Business Development Initiative intends to uplift.

Also, worker cooperatives can be a means of pooling scarce resources so that ownership is made possible amongst those who otherwise would not have the opportunity. Characteristically students hold limited capital. Pooling capital and mapping out a multi-year plan to achieve ownership through founding a worker cooperative is more tenable than a student becoming a business owner on their own.

SODA is not the only solidarity economy actor at CUNY. As stated above, the Community Economic Development Clinic of CUNY School of Law is a recipient of funds from the City Council initiative and a key force in worker cooperative development. Also, as part of its Economic Democracy Project, the Graduate Center for Workers Education began holding a series of events this semester on participatory democracy and worker cooperatives.

Potential of Cooperatives and the Solidarity Economy

One of the strong points of worker cooperatives and the solidarity economy is their ability to facilitate, rather than stamp out, the diversity and heterogeneity that comprises our world. This does not only include the diversity of human cultures and perspectives, but the diversity of life on earth.

The vision of creating and proliferating participatory democratic institutions works hand-in-hand with a number of other movements, ones related to gender, race, class and the environment. Such a vision can combine the power of these movements while allowing and even developing the individuality and distinctness of each one. It is a platform that can even revitalize overly-defensive flat-footed groups, such as the disconcerting amount of labor unions that have offered no alternative vision to privatizations and union-busting.

Students have an opportunity here. There are connections to be made, efforts to be coordinated, and institutions to be built.
This article is extracted from an original piece that appeared in the GC Advocate
Go to the GEO front page
Citations
Alexander Kolokotronis (2014).  Bringing Cooperation to the Academy:  The Student Organization for Democratic Alternatives Educates the Next Generation of Cooperators.  Grassroots Economic Organizing (GEO).  https://geo.coop/story/bringing-cooperation-academy