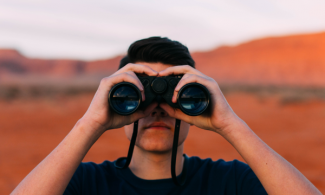 Community Building vs. "Community is a Product"
Body paragraph
cross-posted from Shareable
When a small group of coworking enthusiasts gathered in Austin, Texas in 2008, they knew they were on to something special. They couldn't have known, however, that their budding movement would turn into a global industry. But, turn into an industry it has, complete with big money, corporate involvement, and a strong focus on scale. As the Global Coworking Unconference Conference (GCUC) executive director Liz Elam said at last week's conference in downtown Los Angeles, "If you're not thinking about growth, you're not thinking."
As an industry, coworking is on a meteoric rise. In fact, it's still at the base of a sharp growth curve with only two percent market penetration. The industry is hot and it's expected to stay hot, with this unprecedented growth continuing for an estimated five to seven years. As Steve King, partner at Emergent Research told Elam, "You can't build [coworking spaces] fast enough for the demand coming your way." Despite the incredible growth in the West, Elam says the growth rate in China is "making us look like we're standing still." In the face of all this growth, coworking and GCUC are changing.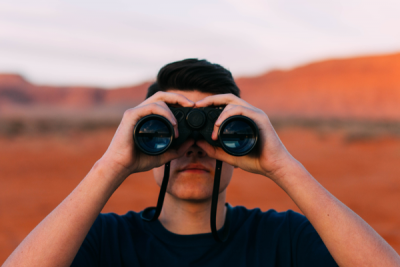 At last year's conference, Tony Bacigalupo from Open Coworking and New Work Cities kicked off the event with a question: Who thinks coworking means dividing up office space to sell at a profit? Not a hand went up. He then asked those who think coworking is something more than that to raise their hand. Nearly every hand in the room went up, accompanied by cheers, shouts, and hollers of approval.
This year, that question may have received a different response. In the GCUC 2016 audience were numerous real estate investors and developers whose concept of coworking is dividing up office space to sell at a profit.
It's not news that corporate coworking is here. WeWork recently authorized the sale of up to $780 million in new stock, en route to a $16 billion valuation. What is new was that GCUC, which has been an essential way for coworking space operators and enthusiasts to connect, share and strategize, felt like it had been hijacked. As I sat listening to people talk about expanding their business center empires, I wondered what an independent coworking space operator, who was there to learn about strengthening their community connections or opening a coworking space in a small town, was feeling.
The conference which, for the first time, was a partnership between GCUC and the Alliance Business Centers Network, had its usual fun and community-building aspects, including a disco theme, a scavenger hunt, and a lightning rock-paper-scissors tournament. In her introductory speech, Elam explained that when you understand who you are and what you stand for, you can have a more purpose-driven business. She encouraged attendees to discover what makes them uniquely awesome. Her remarks spoke to the heart of a movement that connects people with meaningful work and a life they love.
Elam is a beloved champion of coworking and she has grown GCUC into a global event series. At times during the conference, it felt like she was trying to hold on to the community aspect of coworking as though it were a rooted tree in the middle of a hurricane. Among discussions about the big business of coworking was some community-focused programming. The bright spots included:
The unconference portion of the event, where people discussed alternative coworking models, including co-ops, and shared best-practices about operating a coworking space, creating local coworking alliances, community-building, and more.
Ashley Proctor, executive director of GCUC Canada, and founder of Creative Blueprint, Foundery and COHIP, telling her personal story of overcoming immense obstacles to create her first community-driven, collaborative space. Note: GCUC Canada, in Montreal in October, is expected to have a strong focus on collaboration and community coworking.
Bacigalupo's presentation on surviving the onslaught of consumer coworking. His humanness and punk-rock ethos was a breath of fresh air. Many present for his interactive talk have a single coworking space, or are considering opening a space—a far cry from those building an empire of office rental spaces. Bacigalupo made it clear that the original vision for coworking had nothing to do with what has been called McCoworking. As he put it, "Consumer coworking is the version of coworking that I did not dream of."
Camp GCUC. The day before the official conference, GCUC newcomers had a program to help them navigate launching and growing a coworking space and community. Programming for the day included presentations by coworking pioneers, including Iris Kavanagh, Bill Jacobson from Workbar, David Walker from Conjunctured, Jerome Chang from Blankspaces, and Don Ball from COCO.
The introduction of AllGoodWork.space, a collaboration between Frank Cottle, CEO of Alliance, Nate Heasley from Goodnik, and Bacigalupo. The project aims to put unused workspace to good use by offering it to deserving community organizations.
A presentation by Jean-Yves Huwart, initiator of the Coworking Europe conference, about the social workplace, the universal power of coworking, and the demand for coworking spaces to connect both locally and internationally.
Despite the bright spots, the face of coworking has changed—and GCUC was a wake-up call. There's an unmistakeable influx of big business, an increase in discussions about scaling and real estate investments, and people talking about their dozens of business centers. I'm concerned that human-scale coworking, which I'm deeply passionate about and have gleaned immeasurable value and connections from, is in danger of being assimilated by a Borg-like organism.
The new wave of investors may be missing the point of coworking, as they seem to be concerned with community only as it relates to profit margins. WeWork, which is an easy target, but not the only Death Star business in the industry, creates 3D models of spaces to maximize the number of desks—hardly a user-centered approach to coworking.
While the investor crowd is looking to maximize yield on real estate space, however, the new workforce is focused on happiness. A 2015 member survey of coworking spaces found that 89% of respondents are happier due to coworking and 83% are less lonely.
From my own experience, I spent a year "coworking" in a desk rental facility. When I left, I barely knew anyone by name except the guy at the front desk. Compare that to my current home coworking space, where I am met with smiles and greetings from a diverse and supportive group of people whom I learn from daily and share, collaborate, cry, laugh, and work with. People in the new workforce are not just looking for inexpensive desk rental, they're looking for a sense of belonging, along with professional development opportunities, and fun.
"Community is a product like a soul is a body part."
As Sara Horowitz, founder and executive director of Freelancers Union put it, "Freelancers are pioneering a new approach to work and life – one that prioritizes family, friends and life experiences over the 9-5 rat race... [T]he flexibility and opportunity associated with freelancing is increasingly appealing and that is why we've seen such dramatic growth in the number of people choosing to freelance."
The well-established core values of coworking: collaboration, openness, community, accessibility and sustainability, were hard to make out through the din of consumer coworking chatter in Los Angeles. Community-driven coworking space operators were overshadowed by talk of big money, large scale, and coworking as a hospitality service for business people. One wonders if coworking longtimers feel displaced from their own movement. At one point, it was suggested that a robotic butler doing concierge service would be a nice addition to a coworking space. I had to hold in my laughter and wondered who else was doing the same. A defining moment of the conference was when Cottle announced that "community is a product."
Bacigalupo tweeted in response, "Community is a product like a soul is a body part."
Big coworking isn't necessarily bad. The spread of proven coworking models can benefit communities. One good example of community-focused coworking that has successfully scaled is Seats2meet in the Netherlands. With a strong focus on independent professionals supporting each other, connecting, and contributing to the space, it has become a standout in the industry. I imagine there are others working to balance big growth with deep, authentic community-building. I'd like to know more about them.
Cottle said that with the industry's growth, there's potential for a rising tide to benefit everyone. He proposed the following industry mission statement: To create value which helps our clients grow their business through flexibility, community, and excellent service. This industry-wide view blurs the distinction between coworking and office space rental which, coworking movement insiders understand, are very different things with different motivations and priorities. One of the ongoing tensions at GCUC was that the terms "business center" and "coworking space" were being used interchangeably.
Depending on your perspective, this could be seen as a step in the right direction. In a recent blog post, King wrote the following: "Business centers and coworking spaces have finally figured out they're in the same industry… The recognition by each group of the value of the other will help the entire industry."
He observes that exposing successful coworking business models to the business center industry is making them stronger as "business centers have always been, on average, savvier and more sophisticated financially than coworking spaces," and that coworking's "innovative approaches to space and community are making the business center industry stronger."
As King points out, market segmentation is a natural part of any mature industry and there's room for everyone. In a recent interview with Shareable, we talked about how a community-level coworking space for artists could be next door to a corporate business center, and both of the spaces could be successful. Can small, community-level coworking continue to thrive among the big office rental players? King says yes.
He uses a barbell graph to explain what's happening, with big companies experiencing growth, and small, niche spaces also growing quickly. He compares the workspace industry to the beer industry, where conglomerates have an established part of the market, but craft breweries are experiencing unprecedented growth.
In the end, the demand for flexible work space is immediate and growing. Those interested in real estate investing and scaling business centers will have no problem finding like-minded people.
Those looking to connect to the heart and soul of the coworking movement, however, will have to search below the surface of this now-booming industry. But, doing so is well worth the effort. As the people at that first meet-up in Austin knew, coworking has the power to transform lives and communities.
[Author's note: My hope is to start a conversion about the current state of coworking: where things are headed and how we can support and grow community-focused coworking. It feels like the industry may be forking into consumer coworking and community coworking. Is that how you see it? I'd love to hear your thoughts in the comments.]