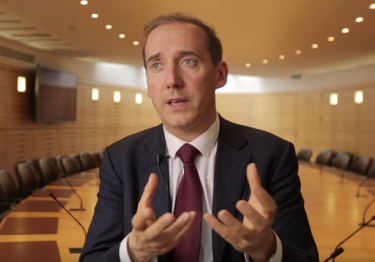 As climate change intensifies, the ecological implications of growth-based "development" are now alarming if not fatuous. The 2008 financial crisis exposed the sham of self-regulating "free markets" and the structural political corruption, consumer predation and wealth inequality that they tend to entail.  And culturally, people are starting to realize, even in poorer countries, that the satisfactions of mass consumerism are a mirage. A life defined by a dependency on global markets and emulation of western lifestyles is a pale substitute for a life embedded in native cultures, languages and social norms, and enlivened by working partnerships with nature and peers.

It is therefore exciting to learn that Agence Française de Développement (AFD) – the French development agency, based in Paris – is actively considering the commons as a "future cornerstone of development."
A key voice for this shift in perspective at AFD is Chief Economist Gaël Giraud, who boldly acknowledges that "growth is no longer a panacea."  He compares the current economic predicament to the plight of the Red Queen in Lewis Carroll's Alice in Wonderland, who had to keep running faster and faster just to stay in the same place.
Read the rest at David Bollier's website
Go to the GEO front page