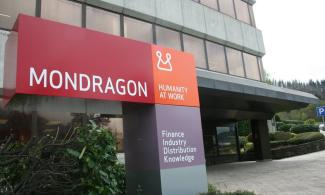 Body paragraph
A conversation between two commenters recently took place on the Reddit Cooperatives board about the Mondragon Cooperative Corporation (which I assume needs no introduction to anyone reading this blog). I found the conversation quite enlightening on a couple of fronts, and thought it was worth sharing with a wider audience than it probably enjoyed on it's original venue. I will present the conversation here by way of screenshots of the comment thread. The second commenter is a worker-owner at one of the Mondragon co-ops.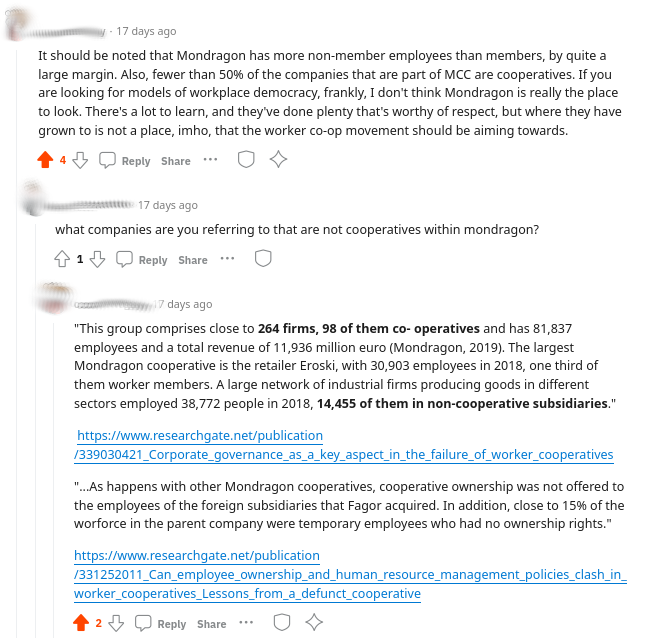 The two papers quoted here can be found here and here.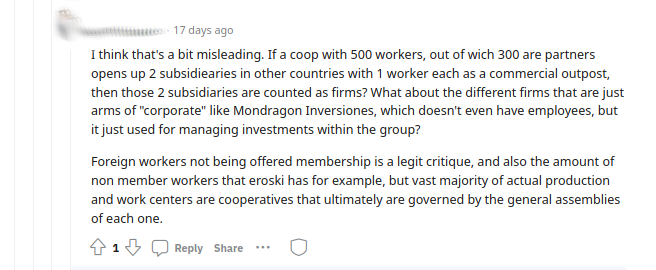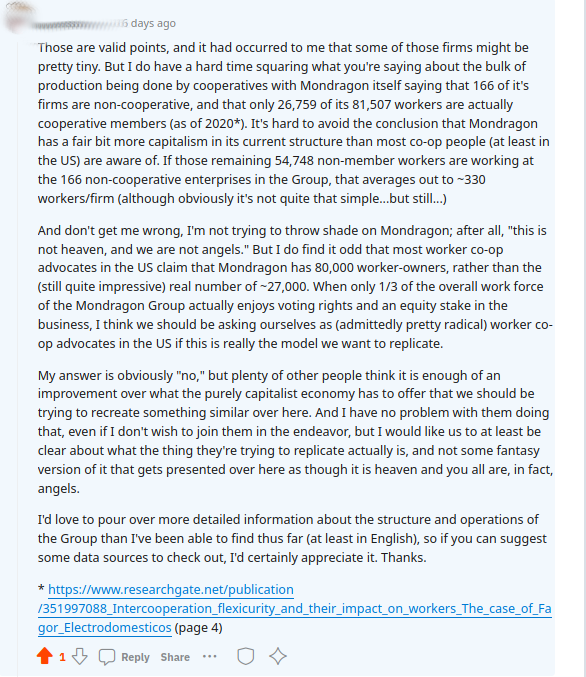 The paper cited can be found here. And for those who may not be familiar, the quote about Mondragon "not being heaven" is from Father Arizmendiarrieta.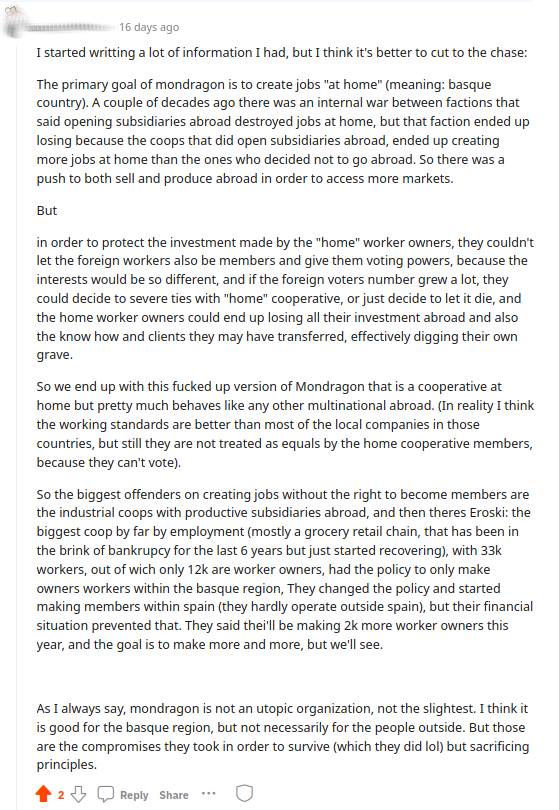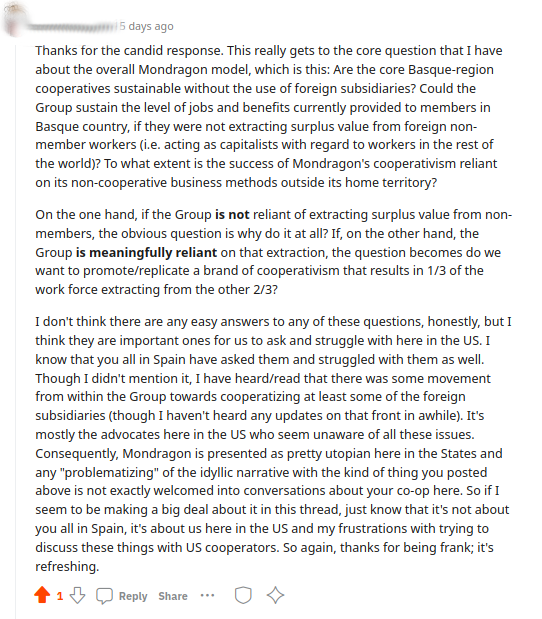 What stood out to me most, was that the conversation was direct without being antagonistic, which is something I often have a hard time doing, and which I think our movement is pretty poor at generally, in my opinion. And, of course, I also find the responses of the Mondragon worker-owner very interesting. It's obvious from his description of the internal discussions and decisions in the co-op, that there are many aspects of Mondragon that most worker co-op advocates in the US are largely or entirely unaware of. I know it came as a shock to me to discover that (at least as of 2019) only a third of Mondragon's 80,000 employees are also owners.
I hope others find this conversation as interesting as I did. I also hope that maybe a few more GEO readers (especially those of you with first-hand co-op experience) will occasionally drop by the r/Cooperatives board on Reddit. Currently there are far more inexperienced people with questions on there than people with the experience to able to answer them, so if cooperative education is your jam, r/Cooperatives is a pretty good place to practice that skill.