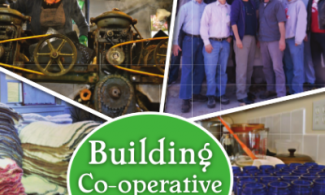 Stories and strategies from worker co-operatives in the Connecticut River Valley
Body paragraph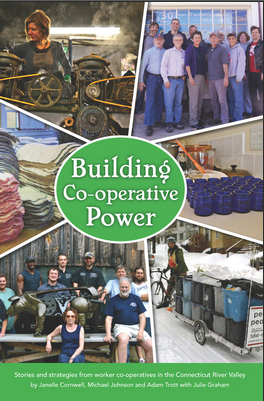 Building Co-operative Power introduces the history and concept of worker co-operation and relays past and present stories of worker co-operatives in the Connecticut River Valley. It offers practical insights on co-op governance, management, communication and conflict highlighted by cautionary tales and sagas of personal transformation of current and former co-operators. It addresses obstacles and opportunities for building a co-operative economy and making worker co-operatives an increasingly important part of the U.S. economy. The authors outline a regional vision based on strategies of worker co-operatives in the Connecticut River Valley as a guide and inspiration for co-operative development in any region.
Praise for Building Co-operative Power
"Building Co-operative Power is an important and ambitious work. The movement in the Connecticut River Valley, as laid out beautifully in this book, is a model for regional cooperative thinking and planning, and should be an inspiration to people and activists around the world. In this book, the authors explore the cooperative organizing process from a multitude of levels and in ever-widening circles: locally, regionally, and in the larger world. They discuss the nuts and bolts of why cooperatives are of vital importance in creating a successful, humane world where our grandchildren can thrive. They explore the problems and triumphs of cooperatives, through practical, yet visionary eyes. They provide valuable historical contexts. In the course of their exploration, they visit a great variety of co-ops in the Connecticut River Valley region, and discuss their successes and problems unflinchingly. This type of on-the-ground regional thinking is a key to developing cooperative networks that are deep and sustainable. This book makes important contributions to our understanding of how to continue laying the groundwork for a constructive future based on the expansion of regional cooperative development. Building Co-operative Power is highly readable, and at the same time is an essential reference work for anyone interested in cooperatives and the cooperative movement."
~John Curl, professional woodworker and 30 year member of Heartwood Co-operative Workshop and author of For all the People: Uncovering the Hidden History of Cooperation, Cooperative Movements and Communalism in America
"Creating a cooperative and community-sustaining economy means moving beyond isolated projects to larger ecosystems of support and collaboration designed to foster change at a municipal and regional level.  Building Co-operative Power is an important contribution to this essential work. It begins with detailed accounts of the day-to-day process of building a sustainable culture of community in single democratic workplaces. It then goes further, tracing the inspiring ways in which these autonomous projects chose to come together to leverage their collective assets in order to build a new kind of regional economy.  The authors rightly suggest that the models of worker, consumer, and producer co-ops remain largely invisible in the press and the academy. However, this goes double for the vital work of the new emerging regional cooperative institutions like the Valley Alliance of Worker Cooperatives. That makes the behind-the-scenes look into the organizing process they offer here a valuable and rare resource for organizers and communities engaged in the work of democratizing wealth."
~Gar Alperovitz, Lionel R. Bauman Professor of Political Economy at the University of Maryland and author, most recently, of What Then Must We Do? Democratizing Wealth and Building a Community Sustaining Economy From the Ground Up
"A thoughtful, inspiring account of the nitty-gritty process of building a democratic economy from the bottom up. Read it and cooperate!"
~Nancy Folbre, Professor of Economics University of Massachusetts and author of Greed, Lust and Gender: A History of Economic Ideas
"Building Cooperative Power is a must read for anyone who wants to take back the economy for people and the planet! It presents inspiring real life stories of worker-cooperatives and puts the faces on everyday heroes who are forging good lives in economically and ecologically responsible ways. It documents a quiet revolution that has been taking place in the Connecticut River Valley where for decades groups of people have experimented with a radically different business model. The diversity of cooperatives, the ingenuity of enterprise strategies, and the humane care for self, others and environments showcased in this book is impressive, instructive and visionary."
~J.K. Gibson-Graham, Institute for Culture and Society, University of Western Sydney author of The End of Capitalism (as we knew it) and A Postcapitalist Politics
"I enjoyed reading the book for several reasons: the many good co-op examples, including examples of cooperation among co-ops; the emphasis on regional cooperation; the broader analysis of cooperation (and its invisibility) in our economy; but most of all for its enthusiasm and strategic thinking about building cooperative power in the future.  I think the book has value as both an educational resource and as a very useful means to help people organize co-ops and co-op communities."
~EG Nadeau, Head of the Overseas Co-operative Development Council and author of The Cooperative Solution and co-author of Cooperation Works!

 
Buy Building Co-operative Power from Levellers Press
About the Authors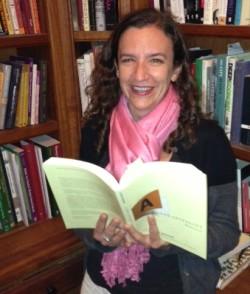 Janelle Cornwell is a Visiting Assistant Professor at Worcester State University and a member of the Community Economies Collective. She conducted research with worker co-operatives in Western New England during doctoral studies from 2005 and 2011. Before earning her doctorate from the University of Massachusetts in 2011, she worked as an environmental lobbyist and community organizer in Denver and as a Peace Corps Volunteer in Guatemala. Janelle practices yoga in her spare time and occasionally runs around Indian Lake near her apartment in Worcester, MA.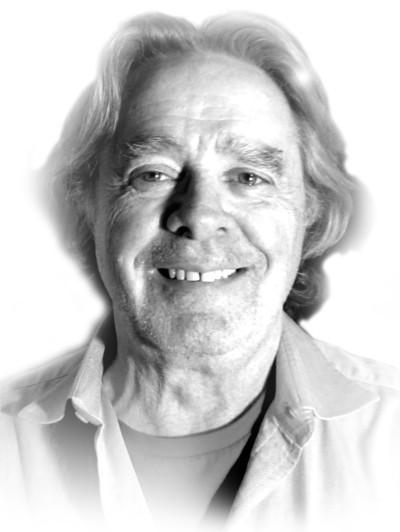 Michael Johnson was born and grew-up in the panhandle of Texas in 1942. His parents, an Irish immigrant and a Mississippi gentleman, met on a stuck elevator in New York City. Around 16 he realized that "the world didn't work very well," but didn't have a clue as to what to do about it. After college he became deeply involved in community organizing group dynamics, and experiential learning in New York City from 1968-1973, and the desegregation of the Austin school system 1976-1980. Returning to NYC in 1980 he co-founded a large intentional community. It has also been a site for experiential research in cooperative culture. He is still there 34 years later. In 2007 he began immersing himself in the worker co-op and solidarity economic movements through the Valley Alliance of Worker Co-operatives, the Grassroots Economic Organizing journal, and the SolidarityNYC collective. He blogs and writes at http://geo.coop/blogs/michaeljohnson.
Adam Trott is the Staff for the Valley Alliance of Worker Co-operatives, where he supports, develops and educates about and for worker co-operatives.  Adam has been a worker/member of Collective Copies since 2004 - a collectively-managed worker co-op and union shop offering full service printing and book-binding services from two locations in western Massachusetts.  He serves on the board of the Co-operative Capital Fund, the Valley Co-operative Business Association, the Co-operative Enterprise Collaborative and the United Electrical Workers for Co-operation.
Interview w/ Janelle Cornwell and Ajowa Ifateyo on Clearing the Fog Radio. 
(Janelle's interview starts at around 5:20)
Buy Building Co-operative Power from Levellers Press
Table of Contents
Acknowledgments
Introduction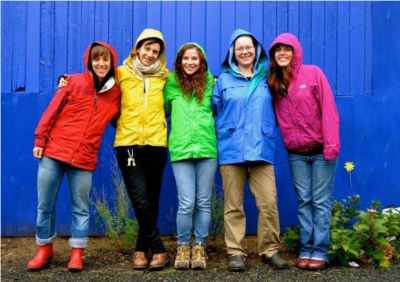 Part I: The Realities of Worker Co-operatives
Chapter 1  Worker co-operatives in historical, sector and Pioneer Valley context
Chapter 2  What's it like to be a worker co-operator?
Chapter 3  Democratic participation in action
Part II: Worker Co-op Profiles
Introduction to Co-op Profiles
Common Wealth Printing
Collective Copies
PV Squared
Pedal People
Gaia Host Collective
Green Mountain Spinnery
Co-op 108
Valley Green Feast
Toolbox for Education and Social Action
Brattleboro Holistic Health Center
Simple Linen & Diaper
Part III: The Co-operative Difference: Challenges and Opportunities
Chapter 4  The co-operative difference
Chapter 5  Rendering the co-operative difference invisible
Chapter 6  The consequences of invisibility
Chapter 7  VAWC: Meeting the challenges and seizing the opportunities
Chapter 8  Envisioning a regional co-operative economy: a regional vision
Bibliography
Appendix: History of Pioneer Valley Co-operatives by John Curl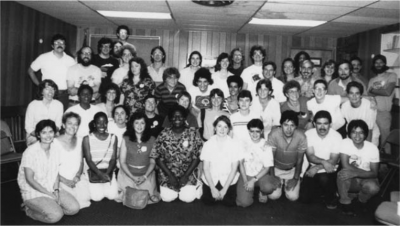 Resources
Valley Alliance of Worker Co-operatives (VAWC)
Valley Co-operative Business Association (VCBA)
US Federation of Worker Co-operatives (USFWC)
Network of Bay Area Worker Co-operatives (Nobawc)
University of Massachusetts Co-operative Enterprise Collaborative
Community Economies Collective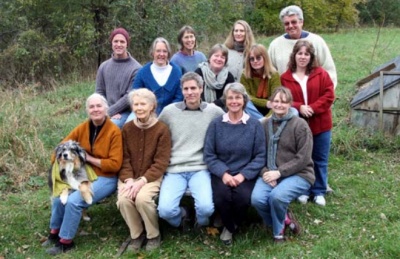 Democracy at Work Institute (DAWI)
St Mary's University Masters of Management Co-operatives and Credit Unions
North American Students of Cooperation (NASCO)
(From Cooperative Curriculum Website)
Association of Cooperative Educators http://ace.coop/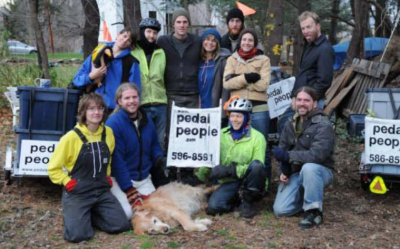 CooperationWorks http://www.cooperationworks.coop/
Cooperative Development Institute http://www.cdi.coop/
Cooperative Development Foundation http://www.cdf.coop/
Cooperative Foundation http://www.thecooperativefoundation.org/The_Cooperative_Foundation/Homepage.html
Cooperative Fund of New England http://cooperativefund.org/
Cooperative Grocers' Information Network http://www.cgin.coop/
National Cooperative Business Association http://www.ncba.coop/
National Cooperative Grocers' Assocation http://www.ncga.coop/
National Credit Union Foundation http://www.ncuf.coop/
National Society of Accountants for Cooperatives http://nsac.coop/
North American Students of Cooperation http://www.nasco.coop/
Ohio Ownership Employment Center http://www.oeockent.org/
Ralph K. Morris Foundation http://www.ralphkmorrisfoundation.org/app_guide.asp
US Federation of Worker Cooperatives http://www.usworker.coop/
Cooperatives Europe http://www.coopseurope.coop/
International Cooperative Alliance http://www.ica.coop/al-ica/
International Labor Organization http://www.ilo.org/empent/WorkingUnits/lang--en/WCMS_DOC_ENT_DPT_COO_EN/index.htm
World Council of Credit Unions http://www.woccu.org/
Buy Building Co-operative Power from Levellers Press