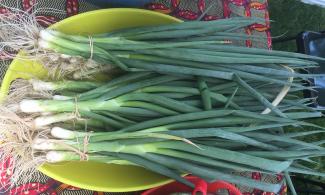 An Interview from the Take Care of Each Other World Tour
Body paragraph
Malik Yakini is the Executive Director of the Detroit Black Community Food Security Network (DBCFSN). The DBCFSN was formed in February 2006 to address food insecurity in Detroit's Black community and to organize members of that community to play a more active leadership role in the local food security movement. Since 2008, DBCFSN has operated D-Town Farm, the largest of Detroit's many gardens and farms. D-Town Farm is maintained by a small staff and volunteers who grow more than 30 different fruits, vegetables and herbs each year using sustainable, regenerative methods.
···
The Take Care of Each Other World Tour is a series of interviews with architects, farmers, engineers, and cooperative businesses about their sustainable visions for the future. The tour archives the work of people who cooperatively shape their world instead of endure it. This work records their inspirations, grounding principles, and lessons learned for future generations to move their work forward. In partnership with the Moorland Spingarn Research Center at Howard University and the Grassroots Economic Organizing Collective, the tour explores eight cities in the U.S. and Accra, Ghana.
Header image via DBCFSN website.
Citations
Malikia Johnson (2020).  Malik Yakini:  An Interview from the Take Care of Each Other World Tour.  Grassroots Economic Organizing (GEO).  https://geo.coop/articles/malik-yakini