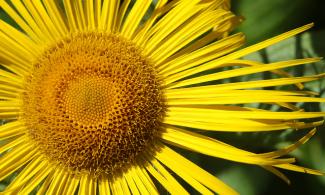 Body paragraph
Next week Grassroots Economic Organizing (GEO), 35-year old journal for the cooperative and solidarity economic movements, is launching a major $10,000 fundraising drive to dramatically increase its website power and the site's alignment with sustainable values. The new website is now up and running.
Early this summer the GEO Collective deemed a major upgrade to its website vital to pursuing its mission and furthering its role in advancing the cooperative and solidarity economy movements. This decision involved the risk of moving $5,200 from our its basic operating budget of about $20,000 per year to pay for the first phase of the upgrade.
We expect the full website upgrade to cost upwards to $10,000. GEO has hired the worker co-operative web design firm, Agaric, to 1) bring our website and social media up to 2019 standards, and 2) shift it to more cooperative platforms.
Driving the big decision
Two major changes in the past few years moved GEO to take this risk. One, a burgeoning popular interest in the cooperative and solidarity economy movements. And two, the dramatic changes in the technology of the internet and user tools, including the emergence of open source and cooperative platforms.
The history of GEO is part of both stories. Starting in the 1980s, we were a print newsletter mailed out quarterly to subscribers. In 2007 we transformed from our "Guttenberg era" into our first website, a somewhat mediocre effort just to get a toehold in the internet world. Five years later in 2012 we launched our current site, a strong and up-to-date site at the time.
We have continually grown our readership ever since. By the end of its first year we had gotten 65,000 page views from 28,000 users. Since then, we have increased those numbers to 162,000 page views and 98,000 users over the last year. Not bad for a little grassroots group.
Our objective is for the new website to drive similar and maybe greater increases, and to make it inviting for GEO readers to engage in more interesting and exciting ways.
Levellers Press, part of the 36 year-old worker co-operative Collective Copies, offered to discount the book, Building Co-operative Power: Stories and strategies from worker co-operatives in the Connecticut River Valley (BCP) for the Fundraiser. In its first part the book describes what goes into making a worker co-operative work. It is based on interviews with members of various co-ops in the Valley Alliance of Worker Co-operatives (VAWC).The second part spells out what the overall "cooperative difference" is, and explains VAWC's model for regional cooperative development.
GEO has played an important role in distributing the book. The paperback version is a $20 value and the e-book, a $10 one. Levellers Press pitching in like this is a major example of mutual aid.
Another important contribution have given our Fundraiser a big boost: a supportive marketing consultant has worked with GEO at a huge discount to design and guide the campaign.
New website
Agaric uses a collaborative, co-design process grounded in design justice principles. The new website will feature a mobile-first design, powerful content management capabilities for our editors and bloggers, and built-in accessibility. Our new website will be far more smartphone-friendly, and will have the highest level of accessibility for vision-impaired readers.
Agaric's upgrade will also transition GEO from corporate, centralized and proprietary platforms, such as Google, to cooperative ones. This will more fully align our internet presence with our mission. For example, GEO will now be able to share documents and use other cloud services functions through the NextCloud platform.
Agaric will improve the GEO site with new features, strengthened security, and a better user experience.
Grassroots Economic Organizing (GEO), founded in 1991, is a decentralized collective of educators, researchers, and grassroots activists working to promote cooperative/solidarity economics. This movement for organizing economic alternatives is based on democratic participation, worker and community ownership, social and economic justice, and ecological sustainability.
GEO supports cooperative/solidarity economics through grassroots journalism, organizing support, catalyzing economic justice events, cross-sector networking, and publishing educational and organizing resources. Our large investment in a new website will enhance our capacity to do this important work and provide readers and sustainers with more exciting ways to involve themselves.
Citations
GEO Collective (2019).  GEO Launching a New Website and $10,000 Fundraiser!.  Grassroots Economic Organizing (GEO).  https://geo.coop/articles/geo-launching-new-website-and-10000-fundraiser