Body paragraph
Permanent link to this article:  http://geo.coop/node/448
By Andrew McLeod

It is not for nothing that education is one of the seven cooperative principles. Cooperatives are a highly complex field by their very nature, and our movement's growth depends on education.

To some extent this education comes through doing, and many co-ops have developed excellent training programs for their members, staff, and leadership. However, the big picture requires that we get outside our silos of location and industry. If we are to create a cooperative movement that can resist the pressures to act like capitalists - let alone challenge global capitalism - we must study cooperatives as a global phenomenon.

The Master of Management  - Cooperatives and Credit Unions program (MMCCU) is an important contribution to our collective learning. This is an MBA-equivalent masters program offered at St. Mary's University in Halifax, Nova Scotia. It is designed to be a manageable workload for people in management positions at their cooperatives, consisting of three years of part-time study followed by a final project.

MMCCU is primarily delivered via online discussion, meaning it brings together students from around the world. However, one of the greatest features of MMCCU is a study trip to visit one of the world's exemplars of cooperation, alternating each year between Mondragon in the Basque Country and Italy's Emilia-Romagna region. My cohort and I have finally seen Mondragon.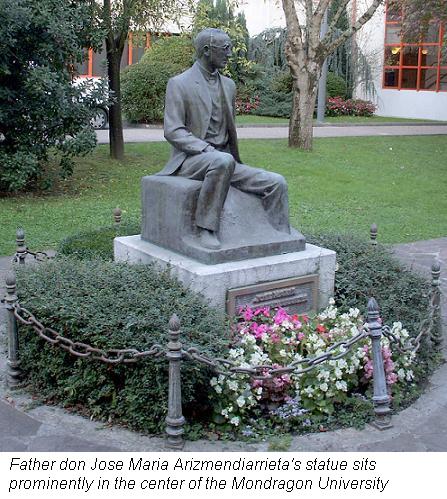 Amazing Stuff

I don't remember when I first heard of these fabled co-ops, but it was probably early in my co-op career, during the 1990s. Mondragon is amazing stuff: tens of thousands of people have built a democratic economic system out of the ashes of two wars, despite being an oppressed minority living under the Spanish dictatorship for much of that time. In half a century, they've created a model for the world, including their own educational system, social security and healthcare, and finance. They also co-own one of Spain's largest grocery store chains, which is developing as a model joint worker-consumer ownership. Mondragon is a fascinating, highly complex, and essential model for us to understand.
I went to Mondragon last fall hoping that I would return with a clear sense of exactly how everything fit together, of exactly where the Mondragon "experience" is headed next. Instead, I found that each answer brought more questions, and if anything, I feel more humble about any claims I might make. I credit MMCCU for this.

I came away feeling that understanding Mondragon is like understanding Belgium or California - possible only in the broadest sense, or only in specific areas. This nuanced understanding was greatly helped by the way that MMCCU framed our visit with six weeks of intense preparatory study, allowing us to arrive with an already strong foundation for what we were about to see.

Not only did we read the positive accounts from enthusiastic visitors and official documents, but we were familiar with the serious concerns raised by labor unions and Basque nationalists. The program also provided us with an opportunity to hear from an independent Basque scholar and a blue-collar worker, as well as the system's managers and educators. We had a framework for understanding Mondragon's challenges as well as its potential.

MMCCU is still a young program and has room for improvement. For example, there is a lack of published texts that present a cooperative-oriented critique of capitalism; this means that we rely on chapters of books rather than complete texts, often in photocopied form. Some of the resources are also older than I would prefer, which is particularly an issue with regards to the rapidly unfolding changes in the global economy.
Learning from the World

The program's greatest strength is the opportunity it provides for dialogue with fellow students, who bring perspectives of cooperative finance and insurance, consumer and worker cooperatives from as far away as Great Britain; and to learn from professors from here to New Zealand. Last fall, as the world watched the global economy teeter, we were engaged in deep discussion of cooperatives in the global economy. The readings had been chosen long ago, but were eerily relevant to the daily flood of news. At one point, our professor threw up her hands and said, "This course has a life of its own."

And indeed it did.

This vitality can only strengthen the cooperative movement, as can be seen in one of my fellow students who manages a small credit union in rural New Brunswick. During our orientation, she was embarrassed to learn that she had no idea that the cooperative principles existed. Now, she not only understands them as concepts, but also knows what they look like in practice. More importantly, she is using them to guide her leadership and change the culture in her cooperative. This will go a long way toward strengthening the co-op, and reducing the risk that we've seen play out too many times when management doesn't understand cooperatives.
---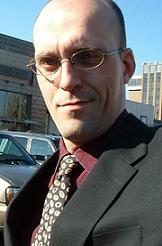 Andrew McLeod is a cooperative development specialist in his second year of the MMCCU program. The Master in Management - Cooperatives and Credit Unions web site is at www.mmccu.coop.
Photos courtesy of Andrew McLeod.
When citing this article, please use the following format: Andrew McLeod (2010). Co-op Studies Go Global: The Master in Management - Cooperatives and Credit Unions, Grassroots Economic Organizing (GEO) Newsletter, Volume II, Issue 5, http://www.geo.coop/node/448