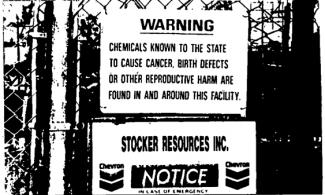 GEO Newsletter for August/September 1992 (Volume 1, Issue 5)
Body paragraph
Archivist's Note
This web-page contains the editorial content of GEO Issue #5 of August/September, 1992. The advertisements and the calendar were not extracted, for access to the calendar for research purposes, please refer to the stored PDF Image of the original printed issue at this location.
It is important that you realize that GEO has not verified that any of the organzations mentioned in the text of this historical issue have been been verified as still active or as at the contact information provided in text. We apologize, in advance, if you follow up and find that you reach a dead-end.
Table of Contents
News of GEO
All in all, it's been a really fine summer for us. GEO received a grant to support Kazumi Matsuoka's on- site research into the Seikatsu Cooperatives in Japan; her results will appear as a special topic issue in eaily 1993. The grant has also allowed us to upgrade the newsletter's format a bit and to add two (very) part- time staff to our editorial board, Kathy Fay and Lisa Parker. Lisa will be writing for us about community development loan funds and, in particular, one called Working Capital (see p. 2 below). Kathy will help put together a "subscriber only" issue, in which our GEO subscribers will report on and raise. questions about their own grassroots work; she will be contacting you about this special issue before-long.
Speaking of "subscribers": it's time for some of you to renew. To spur your memories, we have now placed a date code on each mailing label indicating when your sub runs out. If your date code reads "9/92" or earlier, it's renewal time! You can use the order form on page 11 — and if you have comments, suggestions, or criti- cisms for us to take stock of, please do send them along as well.
Making the Connections
Our special focus for this issue brings together grass-. roots agendas often seen as disconnected or antagonis- tic. But, as Lin Nelson's account makes clear, both "environment" and "labor" are increasingly aware that they must work together or perish- in isolation. Concretely, they are recognizing that a healthy envi- ronment and a safe workplace, more often than not, are two sides of a sustainable community and are best sought through collaboration and coalition. Lin's report begins in this issue, and will be continued in issue six
GEO Funding Bulletins: On Hold
Last issue we floated the idea of supplementary GEO Bulletins — six a year — providing timely funding information. Sev'eral positive responses came back, but not enough to meet the projected costs of production, research, etc. We are still exploring the idea, looking for ways to cut our expenses. So if you think you might be inte'rested in these extra Finding Funding Bul- letins, let us know — your cost would run about $30/yr. above GEO's regular subscription price.
In the Meantime ….
Meanwhile, funding information can be found else- where (though not at GEO's bargain rate); e.g.:
LRC Newsbriefs: monthly, $70/yr, from Lutheran Resources Commission, 5 Thomas Circle, Washington, DC 20005; 202–667–9844.
Grant Announcement Service: bi-weekly, $55/yr, from DATA, Inc., 70 Audubon St., New Haven, CT 06510; 203–772–1345.
Exchange News!: monthly,$50–65/yr, along with many other membership services, from Community Information Exchange, 1029 Vermont Ave., NW, suite 710, Washington, DC 20005; 202–628–2981.
Federal Assistance Monitor: bi-weekly, $239/yr, from CD Publications, 8204 Fenton St., Silver Spring, MD 20910; 301–588–6380.
Federal Funding Available
Commission on National and Community Service: the Commission, whose mandate is to help develop a nation-wide community service movement, has set aside $2.5 million for proposals promoting information transfer among community service projects, youth involvement as leaders in community service, and fellowships for those who can help identify and foster community service. Other projects fitting into a "philosophy of community service" are welcome as well. No deadlines, but over 100 grants have already been made. Applicants must submit "concept papers" not exceeding five double-spaced pages presenting specific proposals, along with budget estimates and a one-page resume of key staff. No more, no less. Consult the Federal Register, 7/10/92, p. 30724. Contact:Mike Kenefick, CNCS, 529 14th St., NW, suite 454, Washington, DC 20045; 202–724–0600.
Labor Department: grants to assist dislocated workers, especially in defense industries and from plants shut down due to employer compliance with the Clean Air Act; includes a "Defense Conversion Adjustment" program. No deadlines, but limited funds. Contact: Office of Worker Retraining and Adjustment, 202–535–0577.
HUD—Labor Department: These agencies have just announced the STEP-UP Apprenticeship Program for public housing residents. Housing Authorities are prime sponsors, employing apprentices who learn trades while earning a salary. No formal selection process; all PHAs are encouraged to participate. For information on STEP-UP and other job training opportunities for public housing residents, including self-employment, contact: Rick Allan, HUD, 202–708–0370.
National Cooperative Bank Development Corporation (NCBDC): In a recent issue of its newsletter, Cooperative Enterprise, Margaret Cheap, President of NCBDC, invites democratically owned or community-based businesses to come to it for loans first — rather than to conventional (and possibly unsympathetic) lenders. NCBDC provides individualized services to diverse sorts of cooperatives, e.g., to parent-owned schools, natural food co-ops, community-owned furniture manufacturers, etc. Contact NCBDC at: 1630 Con- necticut Ave., NW, suite 201, Washington, DC 20009; 202–745–4670.
"But Does Federal Funding Ever Reach Grassroots Groups?"
A fair question. These days you' ll get a positive answer from the Chicago Workshop on Economic Development, a coalition of grassroots groups that has been promoting democratic and community-based development, as well as micro-enterprise and youth entrepreneurship for many years. This past July, CWED and the Chicago Housing Authority (CHA) formed a unique partnership to advance self-employ-ment opportunities for public housing residents. $200,000 of HUD funds will' support an extremely comprehensive approach, one providing a full spec- trum of support services to resident enterprises; e.g., classroom training, on-going business consultation, child care and transportation subsidies, advocacy of changes in public policies which now thwart self- employment. For additional information, contact: Carole Hall, CWED, 100 S. Morgan, Chicago, IL 60607; 312–243–0249.
Other cities may well be interested in this potential model of a partnership to create resident-owned enter- prises between a local housing authority and democratically-rooted community groups. An informative account of the CWED-CHA program appears in the August, 1992 CWED Newsletter.
by Lin Nelson, Environmental Studies, Evergreen State College
Making the connections, An Overview
The special focus of issues 5 and 6 of GEO is in some ways overlyfamiliar.Most everyone has read or heard about "labor-environment" conflicts, e.g., endangered species vs. endangered jobs. What's less known and typically ignored by mainstream media are the many working partnerships that have evolved over the past two decad'es — more in recent years — among commu- nity, labor, and environmental organizations. It is these coalition-building efforts which are profiled in this issue, part I of this report; included as well is an interview with one "bridge-building" activist, Leslie Kochan, founder-coordinator of Oregon's Labor Envi- ronment Solidarity Netwo'rk (LESN).
In part II, slated for issue 6 of GEO, the diverse agendas of these coalitions will be examined critically and in more depth: strategies that may be worth building on will be identified, as well as issues that need to be faced more squarely. Among such issues is the growing recognition that people of color and poor communities live with higher risks from degraded environments, and the consequent need — confronted directly by the First People of Color Environmental Leadership Summit — to oppose "environmental racism" and develop principles of "environmental justice." Another concern is that labor-environment coalitions are often focused only on putting out local brush fires — stopping a runaway plant, dealing with a chemical spill. This crucially important, crisis-centered work needs to be connected to broader issues of participation in and control over a community's economic and ecologic future, as well as to the wider global movement for social and environmental reconstruction. But how? These are some of the far-from-easy challenges'Part II will be expl'oring.
Coalitions Emerging
Jay, Maine. In 1988, workers at the International Paper plant faced deteriorating working conditions, provoking them to strike. Management negligence coupled with the inexperience of strikebreakers led to a series of dangerous chemical leaks (including very hazardous chlorine dioxide). Recognizing their vulnerability both on the job and in the community, maverick local 14 of the United Paperworkers International Union (UPIU) joined forces with regional environmental activists — such as theNational Toxics Campaign - and launched a very effective campaign against IP, a formidable and notorious industrial polluter. One key strategy, now touted as a repeatable model, was the election of labor-environmentalists to the Town Council and. the passage of a path-breaking ordinance that gives the town authority to issue permits and enforce regulations concerning air and water emissions and solid waste disposal. The UPIU, recently at odds with environmentalists, now points proudly to the Jay victory and is educating members nationally about the urgent need to reduce, if not wholly eliminate, toxic chemicals such as chlorine and dioxin. (Note:GEO subscriber Peter Kellman, an active participant in this campaign, has written an, extensive account of it titled "56 Days in Jay"; draft copies may be obtainedfrom him at RR 32, Box452, N. Berwick, ME 03906.)
Northfield, Minnesota. Community environmental activists and Local 1481 of the Amalgamated Clothing & Textile Workers Union together pressed.Sheldahl Inc. to stop recklessly emitting airborne carcinogens. Labor activists had been afraid that environmentalists would fight for a shutdown with no regard to job loss. Environmental activists were worried that the union would buckle under to management pressures. But by sharing their concerns and shaping strategy together, both groups pushed management to implement a tox- ics use redu'ction plan. The union took the unusual step of introducing and winning environmental con- tract language; they also insisted that local citizen groups join their pollution negotiations with the company.
Southern Pines, North Carolina. Proctor-Silex, a non= union plant, decided to up and go to Mexico, laying off 345 workers, with another 450 in line to lose their jobs. Community organizers and environmentalists closed ranks with the workers, who were sounding the alarm about contamination both within and outside of the plant. L'acking a union and without collective bargain- ing, but with the support of regional environmental- ists, the workers have gained wide-spread support for their demands that the company provide health monitoring for all employees, that health benefits be extended 6 months after the jobs end, and that environmental cleanups be initiated immediately. While the company has so far refused to comply, the activists know that they have raised community awareness and readied citizens for looking at the important links between people's livelihoods and the life of the community.
Similar stories are being told — around the country, around the world. Stories of the growing recognition about vital connections between the workplace and the environment, between occupational and environmental health, between labor and ecological activists. Articles have appeared with titles like "Workers an'd Tree- huggers Unite", written by an officer of the Service Employees International Union (SEIU's Union, spring, 1990). Greenpeace Canada has hired a.labor organizer;environmental organizers have been hired by the Oil, Chemical, and Atomic Workers (OCAW). Already a path-breaker in working with local and national environmentalists to take on Louisiana's reckless petrochemical industry, OCAW also publishes Global Warming Watch, promoting a labor perspective on how to downsize the toxic economy.
The list goes on. Many strategic coalitions (see profiles below) have developed. Labor-environment networks in Michigan and New Jersey are pushing beyond the right-to-know (the chemicals you are exposed to) and pushing for workplace/community right-to-act (rights to inspect and if necessary shut down plant operations). Others, such as the Solidarity Network in Oregon (see p. 6 below), are focusing on the special labor and ecological challenges facing resource-dependent communities — whose lifeblood is tied up with farms, fisheries and forests.
Not surprisingly, the going is not always easy for these efforts at collaboration and coalition. Management profits by tensions between various groups and actively fuels the fire with "job blackmail": e.g., "those eco-types are killing your jobs". There are many well- grounded rebuttals to the jobs versus the environment scenario, such as the abundant evidence that engineering changes and reductions in chemical use are not only feasible but efficient (see Richard Grossman's Fear At Work, re-issued by New Society Publishers). But perhaps the most convincing response is to point to the bridges that have already been built and have over; come long-standing tensions: if elsewhere — in LA, in New York state, in Oregon — why not here as well?
Profiles: Momentum Toward Workplace and Community Health
Labor/Community Strategy Center; WATCHDOG Environmental Project. (LosAngeles)
When scientists performed autopsies on one hundred LA youths who had died due to accidents or violence, they found that 80% had abnormal lung tissue — they were "running out of air." Community activists concluded what had long been suspected: LA air is a grim and growing hazard to all who breathe it. The Labor/Community Strategy Center goes right to the heart of the matter, clearly identifying the frontline victims and the perpetrators. Center Director Eric Mann, in an article in the Nation (LA's Smogbusters,9/17/90), points out that "from an organizer's point of view, the interaction between the injuries of class, race, and toxicity is what makes the issue so explosive." After mapping out the racial/ class demographics in relation to breathable air, he goes on: "Despite all the rhetoric about how "we all" are part of the problem, it is the corporations that determine industrial and agricultural production. and they must be brought under control."
The Labor/Community Strategy Center's campaign to reverse air pollution is in the formative stages. It has drafted'a framework of goals and demands: less polluting forms of auto transport (with labor initiating its own research and then pressing management for more socially responsible production), low-fare and convenient public transport, reduction of the number of cars on the road (with employer-financed van pools, etc.), progressive taxation and community economic development programs (with a focus on lallor-intensive, non-polluting plants), compensatory programs for dis- placed workers, restrictions on capital flight, opposition to US toxic dumping in the third world (here the Center is developing alliances with Mexican labor- environmental activists). Current efforts involve a door-to-door campaign through some of LA's most threatened neighborhoods to talk with people about their concerns. Organizer Lisa Duran: "We want to educate and empower. people, to take on the polluters and make them pay for the cleanup, without subjecting our community to jobs blackmail." (LA's Free Weekly,4/24/92)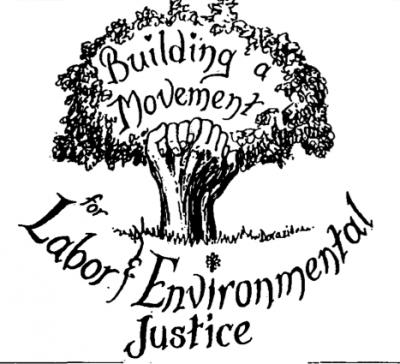 Labor/Community activists cut their teeth on the Campaign to Keep GM Van Nuys Open, which the Center promotes as a model for environmental organizing because of its focus on civil rights and its direct challenge to management through a boycott and other means. The lessons from the Van Nuys struggle are "to fight corporate polluters on terrain most favorable to workers and communities — not primarily in the courts, the legislatures, or the regulatory agencies, but in the workplace, the communities, the media, the marketplace, and the streets."(p. 65, LA Lethal Air, available from the Center). The Van Nuys and the LA Air campaigns were organized to underscore the need for public health protections, worker and community rights, and restrictions on corporate profits and prerogatives. While challenging corporate control, the Center is simultaneously promoting technical assistance to vulnerable small businesses that want to be both sustainable and healthy.
Propelled by the desperate need for clean air and the ®vision of direct democracy, the Center's outreach activ- ities points to the urgency of bridge-building between movements: "We no longer have the luxury of defin- ing ourselves in isolation: as "labor", "community", "civil rights", "women' s", and "environmental" movements. We have a symbiotic relationship. We will either learn to work together in this society or we will die apart." (page 72, LA's Lethal Air).
Labor Community Strategy Center, 14540 Haynes St., 1200, Van Nuys, CA 91411. 818 –781–4800. LA Lethal Air is $17 postpaid.
New York State Labor and Environmental Network/Citizens' Erivironmental Coalition (CEC), a statewide coalition based in Albany.
In 1989, labor and en'vironmental activists delivered a black wreath to the state Health Commissioner to protest plans for the resettling of Love Canal — the infamous site of Occidental Chemical Co.'s contamination and of the government ineptitude that helped spark the grassroots environmental justice movement. Labor activists became involved in Love Canal protests soon after neighborhood women sounded the alarm. This collaboration provided momentum for the first statewide labor-environment coalition conference - held in '1989 in Niagara Falls. The gathering, heralded as "historic" by keynoters Tony Mazzochi (Oil, Chemical & Atomic Workers) and Lois Gibbs (Love Canal activist and founder of the Citizens' Clearinghouse for Hazardous Waste) provided participants with a chance to learn about each others' agendas and to challenge each others' stereotypes. Environmentalists expressed concern that too often unions let themselves be set up by management to attack environmentalists as anti-jobs. Labor activists felt that environmentalists are frequently uninformed and insensitively discount unions as do-nothings. However, a common history (for example, both joined to fight for legislation protecting the rights of toxic victims) and a common future (monitoring and health care for high-risk workers and neighbors) were explored and the barebones of a statewide network came to life. Participants at the 1990 conference examined such collaborative projects as environmentalists-working with buil'ding trades labor unions to challenge developers, and hospital workers cooperating with anti-nuclear activists to deal with irradiated medical waste. At this second gather- ing, activists probed a little deeper into the conditions necessary for bridging worker and neighbor, economy and ecology. Some time was spent mapping out the legislative, technical, and social terrain for re-orienting production to serve the needs of both workers and community; right-to-know, emergency planning, and toxics use reduction were examined and promoted. The concept of economic sustainability and participatory models of production were explored in a preliminary way; worker-owned recycling enterprises and environmentally responsible community banks were offered as examples of how. labor/community groups can go beyond responding to brush-fires and initiate ecologically sound, sustainable activities.
After two successful conferences, the organizers (the CEC, along with the NYS AFL-CIO, unions, environmental, and injured worker groups) knew they needed to go beyond annual gatherings and loosely connected collaborative projects. They shaped the statewide Network as an activated coalition with these goals: joining the growing national coalition of enviromental, labor, and social justice groups critical of so-called "Free Trade"; toxic-use reduction and right-to-act (which involves communityu/labor rights to inspect and intercede at hazardous worksites); OSHA Reform; protection of whistleblowers; strengthening the momentum among labor groups to challenge the Quebec James Bay project, which would, provide hydro-electric power to New York state at the cost of decimating native communities. Anne Rabe, CEC Executive Director, reports that a Network priority will be the 13,000 chemical spills and accidents that occur across the state eachyear. In her words: "This fall, with the special assistance of the Steelworkers, we will launch a statewide campaign of labor, environmental, and community groups to investigate and dramatize the imminent dangers in our workplaces and communities."
NYS Labor & Environment Network, c/o Citizens' Environmental Coalition, 33 Central Ave., Albany, NY 12210. 518–462–5527. Contact the Network for materials from the 1989–91 conferences. The 4th Annual (1992) Labor and Environment Conference will be held: in Albany, NY, November 20–22.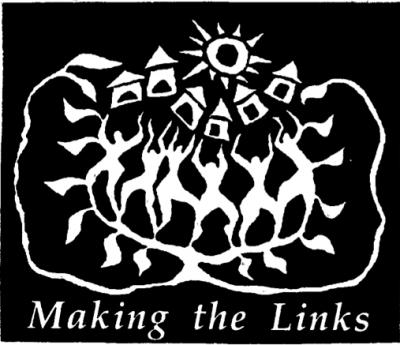 Labor-Environmental Solidarity Network (LESN), based in Portland and Eugene, Oregon.
With uneven labor support and facing the very special challenges of resource-dependent.(logging and fishing) communities, the Network was formed in 1990 out of activists' knowledge that workers and environmental- ists needed each other. LESN includes such organizations as Portland Jobs with Justice Coalition, the Oregon Labor Education and Research Center,Labor for Environmental Responsibility, the Oregon Wilderness Society, and the Audubon Society.
"Environmental damage is so great that protecting and restoring the environment will require vast changes in how we produce and consume. The environmental movement cannot do it alone. Workers and their organizations are the greatest resource for creating and enforcing new work processes and environmental standards which can benefit the workers, their families and communities. In this era of rapid economic change and declining living standards, the labor movement has been unable to ensure well-paid, safe and satisfying jobs for working people. Achieving this will require a healthy natural environment and broad community support for fundamental economic change. The labor movement cannot do it alone." (from a LESN statement, "The Labor and Environmental Movements Must Work Together".)
Pushing for change within the recalcitrant Oregon. AFL-CIO, the Network is trying to close the gap between, workers facing job loss and workers concerned about environmental degradation. The Oregon Network is important not only because it is surviving amidst unprecedented rancor between loggers and eco-activists,.but also because of its priority on economic sustainability; e.g., it educates about environmental restoration and sustainable forestry and advocates the creation of jobs in energy conservation. LESN promotes legislation linking forest protection with the re-education of loggers and millworkers for alternative employment, and it brings together labor, environmental, and other community groups to foster land stewardship.
One example of this sort of sustainability is LESN's support for the efforts of Headwaters, an environmental group that has worked with union woodworkers to set up two worker-owned companies — the Rogue Sustainable Forestry Company, seeking contracts from public lands agencies and private landowners, and the Rogue Forest Products Co., which will process and market products generated from the Forestry Co.'s work. The Rogue Institute for Ecology and Economy, which conducts research and education on selective foresting, will be funded by its ownership of 10% of the two companies' stock. Roy Ochert, staff-economist for the International Woodworkers of America, considers the Rogue Valley project to be a model for bringing much needed change in national union policies. Headwaters, the Rogue Valley companies and LESN itself are a testament to what can be done, even in a region most people consider to be inhospitable to labor-environment cooperation.
We conclude Part I of Work Together or Die Apart with this interview with LESN founder and coordinator Leslie Kochan. Leslie is also an officer with AFSCME and is on the AFL-CIO's Environmental Affairs Committee.
GEO: Horo did LESN get started?
LK: LESN began less than two years ago when 40 com- munity, environmental, and labor activists met to discuss the divisiveness that was happening around the natural esources and jobs issue, especially over the Spotted Owl concerns. The early participants in LESN were largely political activists with an interest in both labor and environmental issues but not closely tied to organized labor. This has changed over time. As LESN's projects have begun to focus more on working within the labor structure (either the state-wide unions or the Oregon AFL-CIO), more members of various labor unions have become involved.
GEO: What are the top priorities of the Network?
LK: Our major goal comes from the recognition that powerful interests often make decisions which hurt working people and control the way issues are framed, making it difficult for people to recognize their com- mon interests. LESN's goal is to support the empower- ment of working people through grassroots organizing which involves individuals in successful struggles and fundamental economic change. We know it will take a broad-based movement including rural people, unions, environmentalists, and Native Americans.
Our top priorities include:
building a constituency which offers ideas and chal- lenges to current labor movement leadership and pushes to increase democratization of our unions;
working to develop concrete projects which demon- strate the strength of labor-environmental coalitions and the real possibilities for long-term alliances; and
finding ways to work directly with communities affected by natural resources use decisions.
GEO: How has Labor responded to LESN?
LK: Progressives within the labor movement are very supportiveand have become increasingly involved. The AFL-CIO and those unions representing timber - . and mill workers haven't been supportive. Neither have many of the leaders in other unions. A lot of them feel threatened by the challenge to their domina- tion over all opinion on environmental issues. And, while many labor leaders don't agree with the posi- tions taken by the Oregon AFL-CIO (which have been basically anti-environmental), there has been a reluc- tance to speak out. We hope that the development of concrete solutions and the support from rank and file unionists will result in a labor dialogue about an eco- nomic transition which is economically and environ- inen tally sustainable.
GEO: How has the environmental movement responded to LESN?
LK: The environmental movement, for the most part, is very supportive. There is a growing recognition within the mainstream environmenbtal movement that it must take on broader issues, for instance, environ- mental racism and economic stratification, both because it is right and because of the backlash. Not doing this threatens environmental protection, as is happening with the "Wise Use" movement. (Note: "Wise Use" purportedly supports diverse uses of natural resources, but it is a thinly veiled agendafordevelopment, narrow private property rights, and corporate control.)
GEO: Do community sustainable projects like the Rogue worker-ownedforestproductcompanies provideacommon ground credible to both labor and environmental propo- nents?
LK:The Rogue Institute of Ecology and Environment (RIEE) is working on projects which are in the development stage. Its leaders have had their own struggles trying to involve workers and unions. Right now.they are working on a certificate program for the practice of sustainable forestry and are trying to get parcels of state or federal forests set aside for training and collective use. If RIEE is successful in creating sources of living wages for displaced workers while they receive field and classroom education near their communities — then we will have the beginning of dialogue between workers and environmentalists. Efforts such as these are critical to providing workers with the space they need to get beyond immediate economic concerns.
GEO: What technical assistancef(inancial, technological, organizational) is needed to support the transition of resource-dependent communities to a more diverse and sustainable economic base?
LK: I believe that both labor and environmental folks have got to think big if we are going to really address the crisis facing such communities. Continued reliance on the funds and training available through existing job training programs or those small amounts of funding which come out of the legislative budget will not cut it. There is strong community support and jobs language in a number of the current federal. forest and jobs bills, but no bill by itself provides the comprehensive resources needed by timber-dependent rural communities.
After the question of providing real money, we need to ask "For what. kind of jobs?" De-industrialization and other changes in our global economy have inade digni- fied and living wage jobs hard to come by, even for workers with an education. We need. an industrial and educational policy in this country which anticipates job loss industry-wide for whatever reasons and helps workers make a transition before they' ve lost their jobs and savings. We need a Superfund for Workers, as advocated by the.OCAW, which would allow for free education, as well as training towards living wage jobs.
Future job creation should be tied to the amenities and ecological realities of specific regions. In the Northwest, there is great potential for creating jobs in environmental restoration and reclamation and for providing workers with the education required to manage our forest and watersheds for long-term sustainability. Why not support alternative energy businesses and worker-owned cooperatives in rural communities and blighted urban areas? The right of private land owners to make decisions which damage public resources, ecological values, and community sustainability must be challenged.
GEO: What are the connections between LESN and community organizing and social justice activists?
LESN: There is strong support among these activists for the Network. As I mentioned earlier, social justice groups were some of our earliest participants and they have remained supportive and involved. The Willamete Valley Greens, who have reached out to minority communities and worked on a number of progressive urban issues, see LESN as one. of their top priorities. LESN worked with the Northwest Grape Boycott Committee and we have been attempting to develop a Jobs with Justice campaign which makes the labor-environment link. A number of progressive organizations have endorsed and helped fund LESN's recent labor-environment conference.
Labor Environment Solidarity Network, 4552 NE 19th Ave., Portland, OR 97211. (503) 282–9006.
Labor
Canada. Canadian trade unions expanded their membership during 1991, despite recession conditions, e,g, 10% unemployment. 38% of Canadian workers are now covered by union contracts. Also in Canada, theUnited Steelworkers begin every conference and convention by stressing that sexual harassment will not be tolerated at that meeting.
Japanese Prime Minister Berates Junk Bond Dealers, Not U.S. Workers. U.S. media falsely reported that the Japanese Prime Minister accused U.S.workers of being lazy. Actually, according to theNew Vork Times, he was criticizing our Junk bond dealers: "People graduating from universities are going to Wall Street for high salaries. As a result, the number of engineers, who actually make things, is shrinking. (W)e have these leveraged buyouts where those without their own money can buy up things, and then, unable to pay their debts, fall into bankruptcy… I have long felt that this might involve something like a lack of work ethic."
International Solidarity. Two instances of international solidarity involving U.S. unions are reported in The Working Press (6/92). Joint efforts by the United Steelworkers and the International Association of Machinists helped pressure Crown, Cork & Seal to rehire 196 black South African workers fired for protesting apartheid-related violence and union busting. The United Mineworkers have been aiding the 3500 miners at Exxon's El Cerrejon mine in Columbia, scene of a bitter strike crushed by the Columbian government. The Mineworkers have given $50,000 to their sister union in Columbia and have promised solidarity actions at two Exxon mines in North America.
Union-Community Cooperation. Jobs with Justiceis building bridges between the labor and civil rights movements in Atlanta. The local chapter of Jobs with Justice has become a standing committee of the Atlanta Central Labor Council, with membership open to both union members and others in the community. Members have been involved in numerous marches and rallies including National Health Care Action Day and campaigns to end layoffs by AT&T. For information: Jobs with Justice, 501 3rd St, NW, 1872, Wash. D.C., 20001. 202–436–1106.
Organizing. Child care workers are among the lowest paid in the U.S., on average earning $5.50 per hour with most lacking health benefits. Half leave their jobs each year because of low wages. TheWorthy Wage Coalition is fighting to raise child care worker income and to obtain more funds for child care from government and employers. Member groups in 30 states staged actions in April to demand higher wages for child care. For more information, call the Child Care Employee Project, Oakland, CA.: 510–653- 9889.
The National Writers Union has published a declaration of writers' economic rights, including fair compensation, uniform contract standards, and broader protection for uses of writ- ers' work. AII who write for publication are eligible to join the union. Among other benefits, members are eligible to join a Blue Cross/Blue Shield health insurance plan. For more information: NWU, 873 Broadway, NY, NY 10003. 212–254- 0279.
Workplace Democracy
Helping the Unemployed and Welfare Recipients Create their Own Jobs. Oregon Representative Ron Wyden has sponsored a bill (H.R. 5260) to enable states to use unemployment benefits to help the unemployed start their own businesses. Such programs, pioneered in Massachusetts and Washingtonstate,have helped unemployed persons launch dozens of new small enterprises. The Massachusetts program offers training and counseling, access to start-up loans from a local bank, and permission for participants to collect benefits while in the self-employment program. The Washington program is similar. Within several months, new businesses started by the formerly unemployed hired 123 additional workers at an average wage of over $9 per hour. Wyden believes states should be given additional flexibility to experiment with new ways to create jobs. Encouraging selfemployment makes sense: small firms with under 20 workers create over 80% of the new jobs in the U.S. Writeups of the two state projects are featured in the AEO Exchange, published by the Association for Enterprise Opportunity. The AEO promotes microloans.and microenterprise development. Over 150 organizations in the USA and Canada are members. Contact: Helping the Unemployed and Welfare Recipients Create their Own Jobs.Oregon Representative Ron Wyden has sponsored a bill (H.R. 5260) to enable states to use unem- ployment benefits to help the unemployed start their own businesses. Such programs, pioneered in Massachusetts and Washingtonstate,have helped unemployed persons launch dozens of new small enterprises. The Massachusetts program offers training and counseling, access to start-up loans from a local bank, and permission for participants to collect benefits while in the self-employment program. The Washington program is similar. Within several months, new businesses started by the formerly unemployed hired 123 additional workers at an average wage of over $9 per hour. Wyden believes states should be given additional flexibility to experiment with new ways to create jobs. Encouraging self- employment makes sense: small firms with under 20 workers create over 80% of the new jobs in the U.S. Writeups of the two state projects are featured in the AEO Exchange, pub- lished by the Association for Enterprise Opportunity. The AEO promotes microloans.and microenterprise development. Over 150 organizations in the USA and Canada are mem- bers. Contact: AEO, 320 N. Michigan Ave., suite 804, Chicago, IL 60601. 312–357–0177.
Another successful pilot project helps welfare recipients become self sufficient by starting very small businesses. In Chicago, the Women's Self Employment Project (WSEP) runs a program for AFDC recipients; the local welfare department agreed to pay for training costs, bypassing federal reg- ulations that have made business startups difficult for welfare recipients. For more information: WSEP, 166 W. Washington, suite 730, Chicago, IL 60602. 312–606–8255.
ICA Conference. The ICA Groupco-sponsored a conference this spring on Worker Ownership — Time to Take Stock. One result of the conference:has been the promotion state equity funds to help finance employee owned compa- nies and nurture economic development. Mike Conte of the University of Baltimore will coordinate efforts to,identify the most promising states, prepare a legislative package, and build appropriate coalitions. A second result was agreement on the desirability of developing a central management recruitment source for senior managers for employee owned companies. For more information contact: ICA Group, 20 Park Plaza, Suite–1127, Boston, MA 02116. 617–338–0010.
Food Co-ops Form National Alliance. 160 co-op leaders met last May near Ithaca, NY and unanimously decided to create a "National Alliance of Food Cooperatives." Attendees included representatives from Buying. Clubs, Store Fronts, and Distributors. A Board of. Directors was put in place, and the educational and,networking mission. of the Alliance begun. For more information, contact Co-op News Network, Box 583, Spencer, WV 25276; 304–927–5173.
Environment
Getting Tough on Corporate Crime: For two years, the Citizens Clearinghouse for Hazardous Wastes has been engaged in a "Bad Boy" campaign against corporate-polluters. One key element is the existence of debarment codes — local, state & national laws that bar corporate criminals from receiving government contracts. At least 25 states now have debarment regulations. In addition, many areas allow for suspending or revoking licences of companies convicted of violating environmental laws. For enforcement, these laws depend on vocal grassroots citizen pressure on government officials. See these CCHW publications: Bad Boy Fact Pack; WMI: A Corporate Profile; and The Polluters Secret Plan and How to Mess it Up. Contact:CCHW, P.O. Box 6806, Falls Church, VA 22040. 703–237-CCHW.
Newark, NJ, Leads in Recycling.Newark, has the highest recycling rate on the Eastern seaboard — over 50%, accord- ing to the July/Aug. issue of E Magazine. The city has over 80 businesses in recycling; these were collecting 30% of the local waste before the city joined in. The city also purchases recycled products whenever possible.
Using Highway Funds for Mass Transit. The new Inter- modal Surface Transportation Efficiency Act enables cities to divert highway monies to fund mass transit, according to Bryan Clymer in a recent issue of the National Association of Neighborhoods Bulletin. Clymer stresses the need to build community support for such diversion by showing how mass transit will enable communities to meet standards man- dated by the Clean Air Act. For more information: Ricardo Byrd, NAN, 1651 Fuller St. NW, Wash. DC 20009. 202–332–7766.
Yet Another Nuclear Power Plant Closed through Citizen Pressure. After years of protest by local groups including the newly formed Citizens Awareness Group, Yankee Atomic announced in February that they would not restart the Rowe, MA reactor. The reactor had been closed since 1991 due to "uncertainties"about the reactor vessel's condition. There are, however, over 100 nuclear power plants still operating in the U.S.
SUN DAY l992:A Campaign for a Sustainable Energy Futureis a nationwide organizing and educational effort that includes over 600 citizens' groups. The goal is a national energy policy that reduces energy use by at least 10% and triples the contribution of renewable energy technologies by the year 2010. For more information:Public Citizen, 215 Pennslvania Ave.SE, Wash. DC 20003. 202–546=4996.
Green Investment Screens.The latest additions to social investment funds screen businesses on environmental criteria, according to the August 1992 issue of in Business. Among the North American funds mentioned are the Green Century Fund, the Calvert Social Investment Fund, the Global Environment Fund, and the Clean Environment Mutual Fund(Canada).
Creating Jobs From Environmental Protection: This new pamphlet by T: Paul Robbins shows how Austin TX could create hundreds of new jobs in small, locally owned enterprises that conserve energy or resources, utilize recycling, etc. The ideas are applicable elsewhere. Available for $17 from Grassroots Resources, Inc., c/o P. Overeynder, 227 Congress, Austin, Tx, 76701.
---
GEO Newsletter
Editorial Coordinators: Len Krimerman(CT), Frank Lindenfeld(DE), Germai Medhanie(CT)
Contributing Editors: Frank Adams(MA), Winifred Armstrong(NY), B: Bakaikoa(Euskadi), Joseph,BIasi(NJ), Carlos Carrasco(Chile, UK), Rossitsa Chobanova(Bulgaria), Carol DiMarcello(WA), Richard Evanoff(Japan), Kathy Fay(CT), Gary Hansen(UT), Gabrielle Herbert(Europe), Suellen Hershman(MA), June Holley(OH), Michael Howard(ME), Peter Kardas(WA), Michael Locker(NY), Kathi Kirk(CT/TX), Kazumi Matsuoka (CT/Japan), Lin Nelson(WA), Lisa Parker(CT), Jack Quarter(Canada), Pat Rosenthal(OH), Corey Rosen(CA), Steve Sachs(IN), Claudia Santelices(CT/Chile), K. Shire(Japan), Dan Swinney(IL), and Ray West(OH).