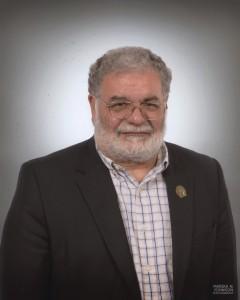 John Zippert is the Director of Program Operations for the Federation of Southern Cooperatives/Land Assistance Fund at their Rural Training and Research Center in Epes, Alabama. He has over 45 years experience in community organizing, cooperative and credit union development, community based economic development and rural development in distressed communities. Prior to working for the Federation, he was a fieldworker for the Congress of Racial Equality (CORE) in Louisiana. He has a BA degree in history from the City College of New York; and has participated in numerous training sessions and courses to enhance his skills in rural development.

Zippert has worked with the Federation on the development of affordable housing for low income people in Alabama, including development, loan packaging and construction of over 250 units of single family housing, self-help housing and four rural multi-family projects with 126 units.

Zippert and his wife Carol are co-publishers of the Greene County Democrat, the weekly newspaper in their home rural community. They have published the newspaper since it was acquired in December 1984 by a community group in the county. The Zippert's have three children and 11 grandchildren.    

John Zippert serves on the boards of many national, regional, state, and local organizations to support rural development activities. Among these boards are: The Rural Coalition, Association for Community Based Education, Rural Development Leadership Network, Alabama Black Belt Commission, Alabama Council on Human Relations, Alabama Organizing Project, Alabama New South Coalition, Greene County Industrial Board, Greene County Hospital and Nursing Home, and Greene-Sumter Enterprise Community.