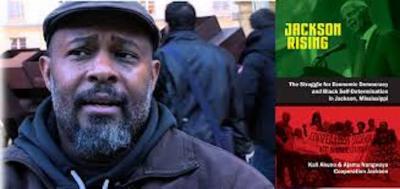 Jackson Rising

is the most important book I have read in a long time. Organizers are going to love it. If you wonder what democracy might look like in our time — here it is.

 

Jackson Rising is the rarest of things: a real strategic plan. You will not find a simple wish list that glosses over the hard questions of resources, or some disembodied manifesto imploring the workers forward, but a work-in-progress building the capacity of people to exercise power.

 

And that project is Cooperation Jackson. Cooperation Jackson is an emerging network of cooperatives and grassroots institutions that aim to build a "solidarity economy." By seizing on the crisis and weak links of modern capitalism and building on the historic struggles for racial equality by the black people of Mississippi, Cooperation Jackson has created a model we can all learn from.