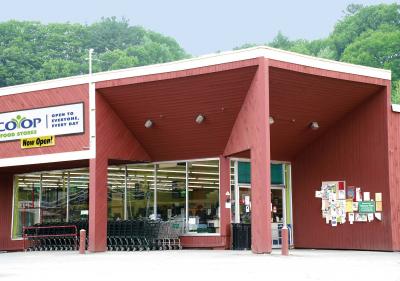 ...The Hanover Consumer Cooperative Society's food stores received the Environmental Protection Agency's award for Most Improved Emissions Rate for the second straight year. Hanover Co-op's current emission rate is 7.7%, down from 9% the previous year.

Ed Fox, general manager of the Hanover Co-op Food Stores, said: "For the Hanover Co-op, we may be the nation's second largest food co-operative, but we're tiny compared to the largest grocery chains in the world. So it is especially noteworthy to earn such an award along with mammoth retailers."

"We're all in this together," added Hanover Co-op facilities manager Tom Guillette. "The team at our co-op has made massive improvements to our systems. We're saving money, helping the planet, and we've even hosted webinars to share our knowledge with big grocery chains and other co-ops."

The Hanover Co-op was the first food co-operative to join the GreenChill Partnership.
Read the rest at Co-operative News
Go to the GEO front page