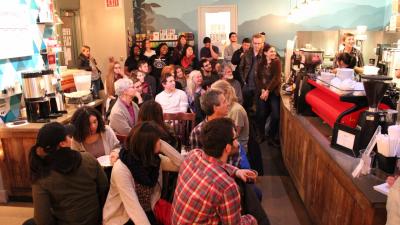 We are taking a powerful, new step in building a democratic brand that connects small farmers in the South to citizen-consumers in the North. We believe that in order to be successful in realizing the original Fair Trade vision, we need to deepen involvement and participation in our model. In doing this, we go back to the best that Alternative Trade has always been about: innovation, global solidarity, social imagining and learning, and economic justice. This will be a long, slow process and a great challenge. We need your buying support, your investing support, and your political support. 

Our vision is of a vibrant community of citizen-consumers, working together to deepen our collective understanding of these issues and taking actions where strategic. We imagine a focus on learning and sharing in the first year as together we give this initiative more form. Within the context of Equal Exchange's mission, we will share the challenges and successes we experience in building supply chains for small farmers. Over time, we will take actions that challenge the corporate control of food, increase the market viability of small farmers and their co-operatives, and reshape our food system in ways that benefit all of us. 

Please join us in building this dream.
Go to the GEO front page