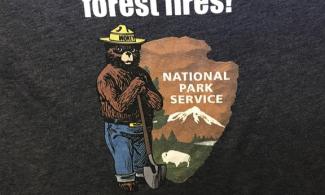 Body paragraph
By Pamela Boyce Simms
The dismantling of the American administrative state and the environmental protections that it afforded the citizenry is in full swing. As Senior Advisor to the 45th President, Steve Bannon unabashedly proclaimed, "I'm a Leninist. Lenin wanted to destroy the state, and that's my goal too. I want to bring everything crashing down, and destroy all of today's establishment."
To that end, the deconstruction of government via defunding, group terminations, attrition and nihilistic Cabinet appointments (e.g.. Depts of EPA, Energy and Interior) is methodically dissolving agencies and pulling safety nets out from under the American people. This is happening just as climate change-induced disruptions in the services that we take for granted are about to intensify. As a recent spoof of the National Forest Service's Smokey the Bear tag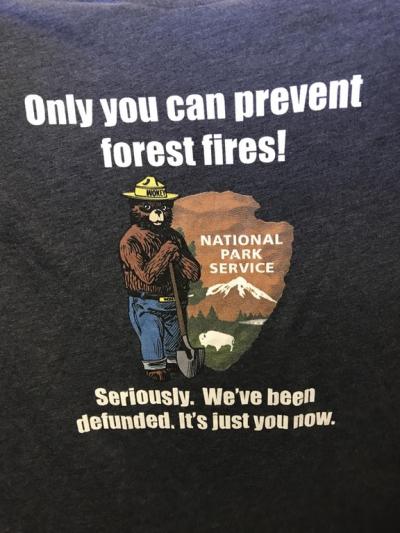 line states, "Only you can prevent forest fires. Seriously, we've been defunded, It's only you now."  
Indeed, it's only us now. We are our own Calvary. In the interest of taking command and control of meeting their own basic needs to the extent possible, it is imperative that communities pick up the torch and work toward;
local food sovereignty,
control and access to clean water, and
local control of clean energy. 
Why go solar?
Localize and take control of your own source of energy.
Safeguard the environment.
Cut energy costs.
Upgrade your home efficiency.
Reduce your carbon footprint.
Improve your property value.
Create clean energy jobs that boost your local economy.
Kailey Kimsa of Bullfrog Power elaborates on the power of community solar:
---
Community Solar is Creating Sustainable Landscapes

By Kailey Kimsa

In 2010, Colorado was one of the first states to pass legislation to encourage shared renewable energy projects. In developing this new, more accessible renewable energy model, Colorado's leadership set the standard for other states. Today, there are 25 states with at least one community solar project in queue. Furthermore, more than twelve states and D.C. have promoted community solar through policies, legislation and incentives. In the next five years, community solar will contribute 1.6 gigawatts to the grid (as of 2014, community solar accounted for just 66 megawatts of additional power). By 2020, community solar will more than double solar capacity in the U.S. Along with this tremendous growth, some solar developers are finding new environmental benefits from community solar gardens by recovering polluted lands and making new homes for pollinator-friendly wildflowers.

From Brownfields to Brightfields

In 2015, Colorado unveiled its 2 megawatt Pikes Peak Solar Garden. Constructed on former landfills, polluted sites like Pikes Peak are commonly referred to as brownfields. Brownfields are lands previously used for industrial or commercial operations that are known or suspected to be seriously polluted. Brownfields are a huge liability for most cities and towns. By owning a brownfield, these jurisdictions may be liable for the consequences of the pollution. And although there have been many initiatives to redevelop brownfields, some solar developers are now turning these sites into solar gardens, optimistically renamed "brightfields." Pikes Peak, one of the largest solar gardens in Colorado, distributes energy to the University of Colorado, the Pikes Peak Library District, and hundreds of local households.

Pikes Peak is not an exception.  According to the EPA's Repowering America's Land Initiative, from 2006 to 2015, solar power generated on landfills has climbed from zero to 173.2 megawatts. Developing on brownfields makes a lot of sense for solar developers. These sites often have the appropriate infrastructure for energy projects, the proper zoning, are easily accessible, and are generally inexpensive properties because they are so undesirable.

Redeveloping brownfields as solar gardens is a smart move for cities as well. The US Conference of Mayors reported that more than one hundred U.S. cities believe that repurposed brownfield sites would yield an estimated $205 million to $500 million in additional tax revenue every year.

Converting brownfields to solar gardens has brought social benefits to communities, too. On the redevelopment of Kinsley Landfill in Gloucester County, New Jersey, Mayor Paul Medany remarked that "It had a stigma attached to it, and now it's a positive thing. This is the future." In 2012, New Jersey's Solar Act made it possible to convert closed landfills into solar gardens. Since then, the state's largest utility, PSE&G, has led the way in converting 190 acres of formerly unusable land into gardens with more than 175,000 solar panels.

Flowers in the Solar Garden

Colorado and New Jersey are not the only states recognizing the importance of thoughtful solar garden siting. In May 2016, Minnesota was the first state to define pollinator-friendly solar gardens. In order to advertise their gardens as pollinator-friendly, solar developers must fill out a Solar Site Pollinator Habitat Assessment Form, which includes information on the "percent of site dominated by wildflowers" and "seasons with at least three blooming species present." These gardens are not just more aesthetically-pleasing, they are providing habitats for species, including the declining bee population. Last year, for the first time ever, the bumble bee was recorded as an endangered species by the United States Fish and Wildlife Service. The news is pretty concerning, especially since the loss of bees could result in the loss of almost a third of our food supply.

When Minnesota was crafting the policy to define pollinator-sites, officials collaborated with Marla Spivak, a well-known entomologist. Spivak commented on the benefits of a pollinator-friendly solar garden, explaining that "It has so many benefits, not just to bees, which are directly tied to our food system through pollination services, but also improve soil quality, retention of nutrients and, ultimately, water quality." Developers who invest in pollinator-friendly sites are actually improving the soil quality for their surrounding farmer neighbors, and helping restore water quality in their communities. Today, other states are following Minnesota's lead. Right now, Bill S6339 concerning a solar array pollinator benefit program is in committee in the New York State Senate.

Community Solar Changes Neighborhoods

Community solar allows residents to choose the kind of the community they want to be a part of. Subscribers to a project are empowered to shape their neighborhood's clean energy future. As we move towards this future, we need to think of the kind of environment we want our communities to be defined by. Do we want that decades-old, closed landfill to lurk on the periphery our town? Or can we make smart, conscious decisions about how we use the land in our communities. Community solar gives us a great opportunity to take control of our energy systems, lands and climate.

Sound interesting? Lead the way in your community by joining Our Power's Insiders' List and we'll keep you up to date on developments in community solar! To learn more about community solar, check out www.ourpower.solar.