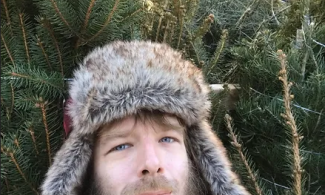 An Interview with Ellis Roberts of New York State of Pine
Body paragraph
In this holiday-themed episode of All Things Co-op, Kevin speaks with Ellis Roberts of New York State of Pine, a worker cooperative selling Christmas trees in New York City. They discuss the exploitation of workers and huge markups for consumers from traditional Christmas tree companies, New York State of Pine's democratic centralist model for decision-making, the question of scale, and the importance of working with and getting to know working-class people as communists and socialists.
If you live in NYC and haven't gotten your Christmas tree yet, visit NY State of Pine at 323 St. Johns Pl in Prospect Heights, 75 7th Ave in Park Slope, or Metropolitan Ave and Bedford Ave in Williamsburg!
---
About our guest: Ellis Roberts came to New York from Pennsylvania to join the Occupy Wall Street encampment and never left. After working for, and getting ruthlessly exploited by several large Christmas tree companies, Ellis, a dedicated communist, struck out on his own with a few of his fellow workers and started their own cooperative enterprise selling Christmas trees.
To learn more, visit https://www.nystateofpine.com/
Follow New York State of Pine on social media: https://www.instagram.com/NYStateofPine  https://www.facebook.com/NYStateofPine/
---
All Things Co-op is a @democracyatwrk production. We make it a point to provide the show free of ads. Please consider supporting our work. Donate one time or become a monthly donor by visiting us at democracyatwork.info/donate or become a patron of Democracy at Work on Patreon: https://www.patreon.com/democracyatwork. Your contributions help keep this content free and accessible to all.