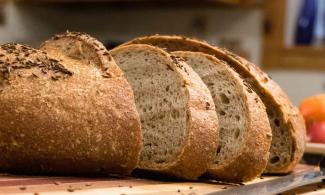 Body paragraph
The good in the horror of Corona times is that something that has been relatively murky is now becoming crystal clear. People across the country and globe are responding to the crisis in one of two ways: first, and by far the greater in number—at least from one can tell at this point, is the reach out to others, I'm my sister's and brother's keeper, we're in this together way. The second, watch out for numero uno, me first, exploit the situation and make a quick buck.
Coops, of course, are built on the first principle. One of my favorites here in San Francisco is the Arizmendi (worker-owned) Bakery. Here's a letter I recently sent them:
Dear Arizmendi Friends,
As I walked by your store late last night and saw your diminished hours, I realized your patronage is probably diminished as well, and a thought occurred to me. You could invite people to become "subscribers" (I don't have a better word right now to define it). They would buy in advance Arizmendi's "bread of the week". Let's say a loaf is $5.00 when you walk in and buy it at the store. If they purchased 26 weeks in advance, you'd offer an 8% discount; if they purchased a year in advance, they'd receive a 12% discount.

Their agreement would include this: if you can't pick up your bread on "bread pickup day" it will be donated to a nonprofit that is serving the homeless or otherwise helping put food on the tables of those who are stretched economically.

The idea is to:

give you some advance capital when normal purchasing is down so you can better deal with cash-flow issues;

create a predictable market so you can do whatever your version of "mass production" might be;

create a regular source of great bread for nonprofits, religious groups and others that are feeding people who are economically stretched and stressed.

I can picture an increasingly large shelf with bags or boxes of breads with people's names on them. At the end of the day, the nonprofits on your list would come by for their share of what remained.

And it would get the word out about Arizmendi, offering you an opportunity to broaden education about worker-owned coops.

Hope you find this useful.
George Cheney, a great student of and advocate for coops read my letter and suggested it might be of interest to people beyond the bakery. I hope you, the reader, fall in that category.
Another way coops could help their cash flow during these difficult times is by selling gift cards.  If you make "redeemable at Christmas, Hanukkah, Kwanzaa or any other end of the year celebration" you'll have a lot of lead time to deal with honoring the gift.
Citations
Mike Miller (2020).  Looking for Good in the Bad.  Grassroots Economic Organizing (GEO).  https://geo.coop/articles/looking-good-bad