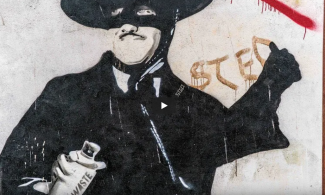 Body paragraph
[Presentation begins at 46:49 -ed]
Uninspired by bullshit jobs? Tired of working for absentee shareholders and investors? While many of us are leaving our workplaces to create better models and methods of governance and value distribution, the devil is in the details.
In this webinar, DisCONauts Sofía Bustamente, Felipe Duarte and Stacco Troncoso will take you through the ins and outs of DisCO building!
The webinar was recorded in November 2020 as part of Stir To Actions and Selgars Mill BeyondHere Fellowship.