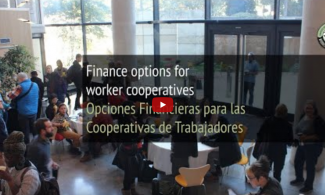 Body paragraph
Knowing where to get the financing for your worker cooperative can be tricky. The U.S. Federation of Worker Cooperatives is here to help. Find out your options and learn about the finance institutions that have experience with worker-owned businesses. Ask questions and understand how to prepare your business for loans and grants.
Featuring:
- National Cooperative Bank
- Shared Capital Cooperative
- The Working World
- Cooperative Fund of New England
- USFWC's Co-op Clinic
This session will be presented in English and Spanish.