Body paragraph
By Richard W. Franke, Professor Emeritus of Anthropology: Montclair State University, Resident and Board Member: Ecovillage at Ithaca
Cooperatives offer the best alternative to present-day American capitalism with its destructive practices and harmfully excessive amounts of individualism. Cooperatives can exist in production, consumption or housing. Most people in the U.S. have little experience in cooperative undertakings of any kind. However, recent spontaneous co-ops at the Ecovillage at Ithaca might be replicable in other neighborhoods or across other social networks.
Ecovillage at Ithaca (EVI) is an intentional community of 160 persons living in two co-housing neighborhoods of thirty houses each. A third neighborhood of thirty more houses is about to be constructed. The mission statement reads: To promote experiential learning about ways of meeting human needs for shelter, food, energy, livelihood and social connectedness that are aligned with the long-term health and viability of Earth and all its inhabitants. EVI is not a commune. Income sharing is not practiced. Instead, EVI can be thought of as an "alternative suburb" in which individual households living in privately-owned homes engage in limited cooperative activities.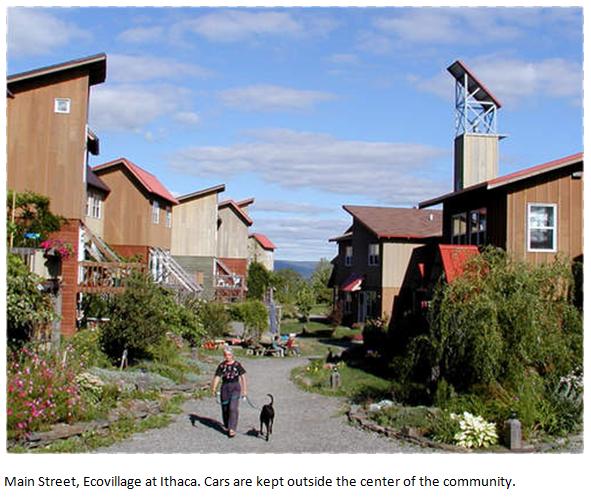 Photo Printer Cooperative
In December of 2008 eight households joined together to purchase an Epson R1900 high quality color photo printer during a company sale. Each household put in slightly above $50. The printer is kept in an office on-site where everyone can get 24/7 access. Prices run from $0.40 with own paper for a 4x6 print to a coop member to $10.55 for a 13x19 print for a non member using co-op paper. In general co-op members pay 40% to 50% less per print than do non-members. Along with the price advantage is the convenience of having a printer on-site and the convenience of being able to make multiple prints - especially useful for artists preparing shows. The co-op has no written bylaws other than a price list. The bookkeeper/manager receives no reimbursement. A small capital fund is generated by the sales that is used for ink and paper supplies and to build up reserves for a new printer in a few years.
Winter Root Crops: EcoVillage's Root Cellar Community Supported Agriculture (CSA).
A few years back residents of EVI built a small root cellar with help from local college students who were doing a community service course. In 2009 a resident started up a winter produce Community Supported Agriculture co-op. In Community Supported Agriculture programs generally the customer purchases a share in the upcoming harvest, guaranteeing the farmer a certain income and guaranteeing the purchaser a certain price in advance. By October many farms are storing the excess harvest that comes in towards late summer. Many local farms in upstate New York have invested in their own root storage facilities and thus have substantial amounts of food for sale. The winter produce CSA allows residents who aren't growing and storing their own winter crops to purchase at prices averaging about 30% below retail. In 2010, twenty-one families signed up for a total of 1,500 pounds of beets, onions, carrots, cabbages, potatoes, rutabagas, celeriac, parsnips and turnips, from five local organic farms. A total of $1,736 was invested by consumers who made pickups every two weeks from January through March. Customers were guaranteed fresh organic crops while the CSA manager paid herself for the twenty-plus hours of bookkeeping and organizing work with a small free CSA share. Customer payments covered the costs of the roots and the transportation. Consumers could work two hours total on one of the distribution days, or pay a $15 dollar fee and not work. No other charges or costs were involved. The lowest household investment was $14, while the largest purchase totaled $134. In 2011 signups are down to fourteen households, just enough to make the operation a break-even. This perhaps indicates one of the main vulnerabilities of small-scale co-ops: they easily fall prey to sudden collapse, like other small businesses. Root vegetable co-op founder and manager Katie Creeger speculates that the drop in participation results partly from the expanding community gardens; more ecovillagers are growing their own food and storing it in private household root cellars that are relatively easy to construct. Some may also have shifted to larger co-ops in the region that can offer a wider range of choices.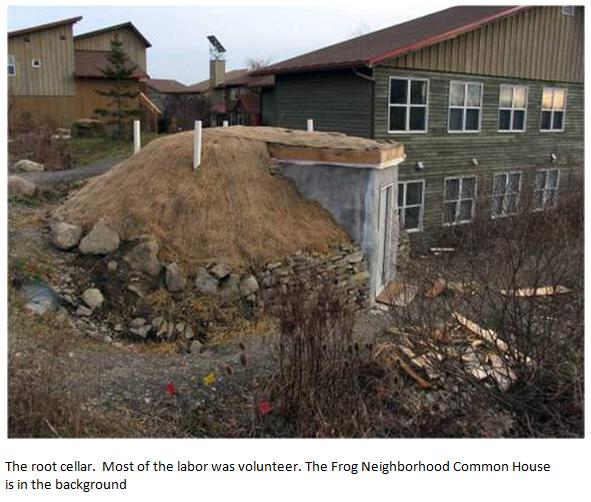 Paying Ourselves for Our Electricity
One of EVI's most ambitious cooperative efforts is currently unfolding. One of the two, thirty-household co-housing neighborhood co-ops is drawing up plans to become its own solar electric co-op. We will contract with a local solar installation company to place enough photovoltaic panels on our meadow south of the homes to supply 95% to 100% of our electric needs. Financing will come from better-off member households that will jointly attempt to lend up to $200,000 to the co-op at an interest rate less than that from a commercial bank, but more than they could get in a regular savings account. Paying back the loan will come from paying our electric bills to the new co-op - bills that we estimate will be about the same as our current electric bills. By leaving our roofs clear of photovoltaics we will also leave open the possibility of a future project to install solar hot water devices either individually or as a jointly-financed solar hot water coop.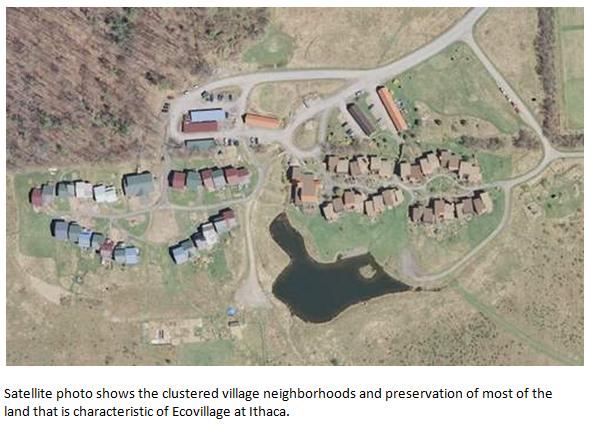 Food Production
Other small-scale co-ops at EVI include a six-household chicken co-op and a guild plants section of one community garden. Guild plants are greenery that offers mutually-beneficial interactions. The most famous set is the "three sisters" of corn, beans and squash, developed by Native American farmers. The corn provides a pole for the beans to grow on; the beans fix nitrogen that benefits the corn; and the squash leaves hold in moisture and suppress weed growth. Guild planting is more sustainable, but requires greater labor inputs and works better when the work is shared among a larger number of workers than a single household can supply. The garden will have other common fields where several households will work together on a potato and garlic field, and blueberry bushes. They share out the produce according to amount of time worked with some consideration for age and ability issues.
Creating co-ops at EVI is probably easier than in mainstream communities because here there is already a conscious ethic of cooperation. The root crop CSA requires at least one piece of infrastructure - the root cellar - and the electric coop requires a fairly high level of trust and participation in quite a few meetings. Like residents of traditional suburbs, EVI families find it hard to carve out time for the meetings and research needed to advance these cooperative projects. A scattering of retirees in the community partially offset this difficulty. Local mini-co-ops save money and ultimately bring convenience for their members.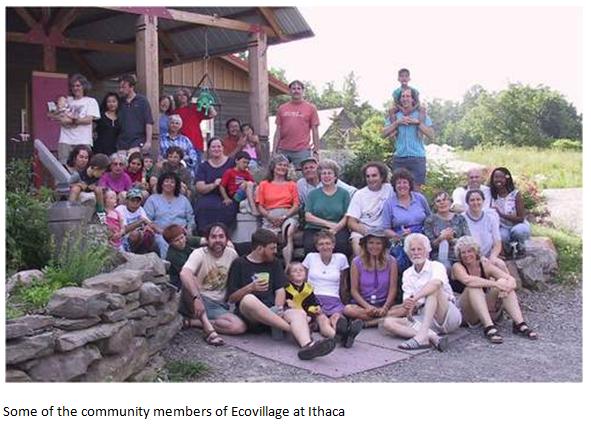 The permanent link to this issue is http://geo.coop/node/617.
Photos courtesy of Richard Franke.
---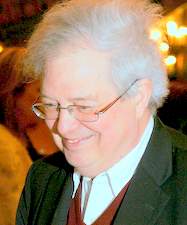 About the Author
Richard W. Franke is Professor Emeritus of Anthropology at Montclair State University, a resident and board member of Ecovillage at Ithaca, and a board member of Sustainable Tompkins (the county-wide sustainability organization). Franke is author or co-author of six books and several articles and reviews on third world development, democracy and ecology. In 1998 he joined authors T. M. Thomas Isaac and Pyaralal Raghavan to publish Democracy at Work in an Indian Industrial Cooperative: The Story of Kerala Dinesh Beedi (Ithaca: Cornell University Press).
When citing this article, please use the following format:
Richard W. Franke (2011). Everyday and Spontaneous Cooperatives in an Ecovillage.
Grassroots Economic Organizing (GEO) Newsletter, Volume 2,Issue 7.