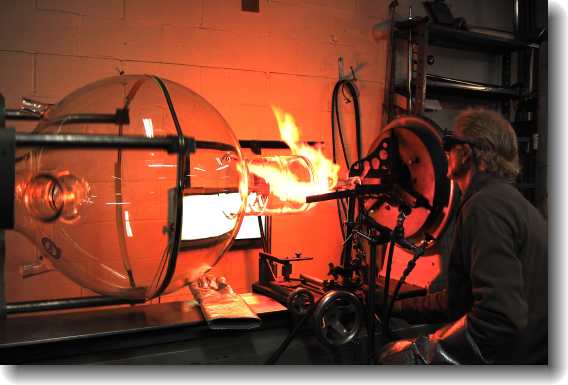 With nearly half of privately owned U.S. businesses with employees owned by boomers, Adams and Chittenden were facing an increasingly common problem: Develop a succession plan or close the business, which in their case would mean laying off eight employees and shutting a company they had built from the ground up.

Finding a competent buyer was unlikely because of the niche service Adams and Chittenden provided—artisan-level glass blowing for scientific applications. Even if they did find that magic buyer, the two were concerned about the livelihood of the business after they left; the two founders have nearly a century of glass blowing experience between them.

"You can't just hand your head to somebody and say 'here, use this,'" Adams said. "It's transmittable, but not trivially."

That's when Adams and Chittenden started looking into cooperative conversion options.

"Passing it onto a co-op means that we still get to pass that tribal knowledge on," Adams said.
Read the rest at YES! Magazine