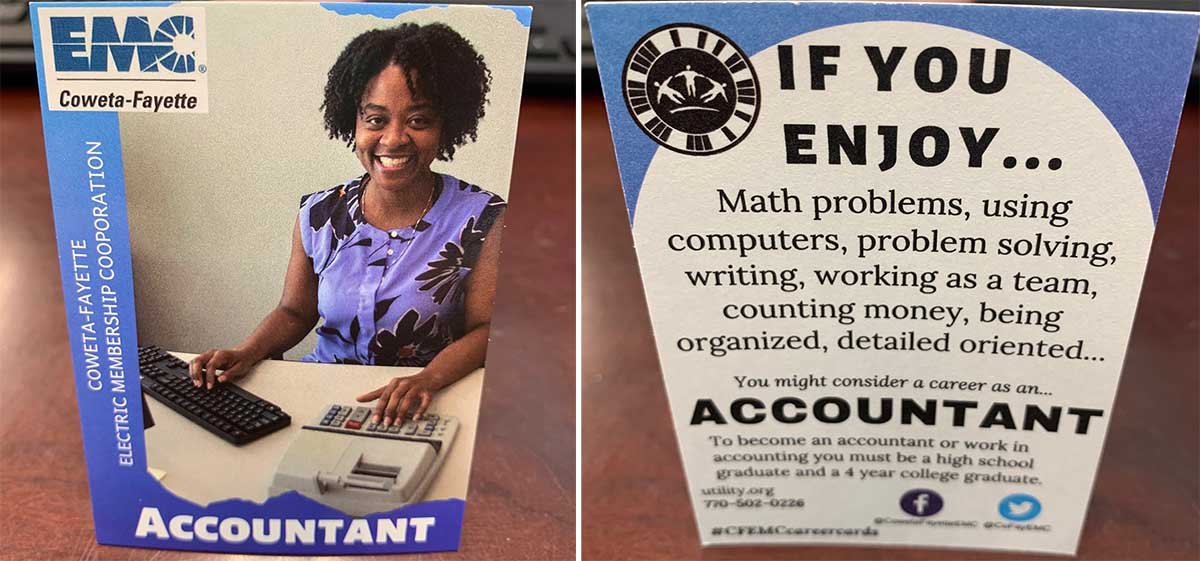 Kids love to collect things, and a Georgia electric cooperative is harnessing that fervor with a set of trading cards to get its youngest members thinking about co-op careers.

Coweta-Fayette EMC's trading cards show employees at work in 20 different job roles at the Palmetto-based co-op. The front of the card shows a photo of a staff member, and the other side lists educational requirements and job skills, with the goal of helping elementary and middle school students determine whether they might enjoy working in that role.

Co-op lineworkers and other staff distribute the cards during in-school safety demonstrations, career days and other community events.
Read the rest at Cooperative.com