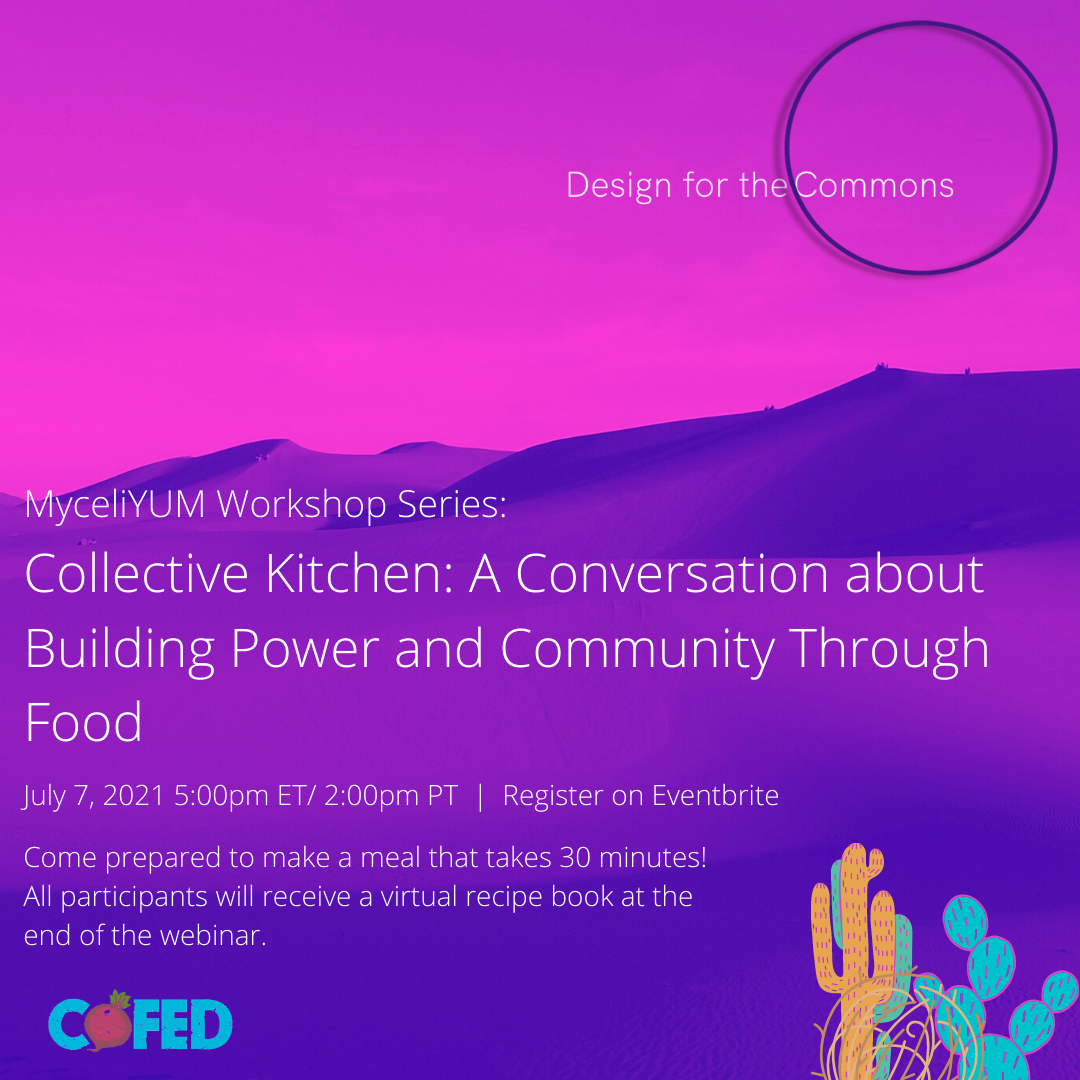 In nature, an intelligent life force exists. A fractal network, made up of billions of cells transforms the land across the globe. What if these masses of biology are modeling cooperation, liberation, and nourishment for us? What could we learn from mycelium.

At CoFED, we think everything! The MyceliYUM Meetup series is here for us to share the wealth of knowledge each of us.

Join us as we learn from and eat with Design for the Commons:

Collective Kitchen uplifts the power of joining together in both our production and consumption of food. In this event we will engage the senses to exchange experiences around communal eating. This workshop provides a greater sense of belonging through tools offered in our food sovereignty toolkit. Virtually, we will enter each other's kitchens and honor the experiential knowledge that participants hold. Collective Kitchen will steward a conversation around a world where community with food goes beyond the dinner table.

Please come prepared with your own recipe to cook within 30 min. Everyone will share their recipe (including photo and measurements if possible) in a Google Form that will be provided during the workshop. Post-workshop, participants will receive a collective cookbook with everyone's recipes and the release of Design for the Commons Food Sovereignty Toolkit

This event will take place on zoom. Details will be emailed to you upon registration.