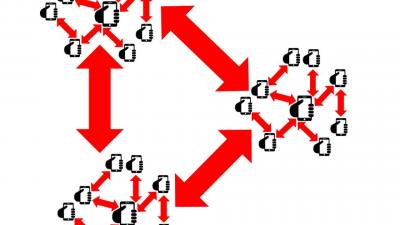 Wobbly is a workplace organising platform, being designed and prototyped by a small voluntary team of developers. It's a communication and coordination tool, with structures and processes modelled on the IWW's organising style (hence the name, coming from the IWW nickname). We're creating a space for energetic, powerful, and democratic unions to win struggles, grow.

Three summers ago I was walking around an Edinburgh suburb, posting residents leaflets on discount dentistry. I stopped and asked myself, what can I do to stop this from happening to anyone else? We are getting dropped off by a van in the middle of nowhere with a map and a stack of leaflets, so how are we supposed to build any kind of collectivity? I suppose we've all got these phones, could that be the start of something?

I borrowed a book on Java from a friend studying physics. I started going to Lean Agile and programming language meetups, in order to meet like-minded developers and get to know how the industry worked.

In that time I have also worked as a rider for Deliveroo, which is much larger than the leaflet delivery company but not free from the same problem: the workers the service relies on are divided and atomised. I've come to understand this as a system-wide phenomenon in most jobs in the UK. And with Deliveroo in particular, having an unquestionable algorithm as your boss is not a pleasant way to work.

I have been working on some variety of union app ever since.
Read the rest at Notes From Below
Go to the GEO front page