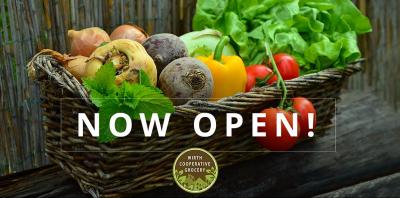 It's probably not a stretch to say Emmett Hutchinson could be Wirth Cooperative Grocery store's biggest booster. He brought in more than three dozen new shoppers after the Aug. 10 opening with an enthusiastic pitch.

"Come and check it out. It's our store," he said. "This is a community store, so it's our store."

On a recent day, he'd convinced his nephew Desean Tennin to give it a look, and Tennin was impressed.

"This store right here is a big step," Tennin said, taking in the scene. "I like it. It's nice, organic and everything. I like how the store is laid out, the colors and everything. It makes you feel at home. I'm going to come back and bring other people with me."
Read the rest at Minnesota Public Radio News
Go to the GEO front page