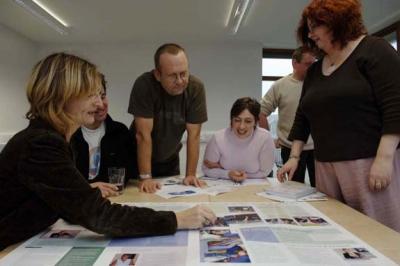 As they say, 90 per cent of start-ups fail, and the aim is to reduce start-up risk and find out as early as possible if the initial proposal is heading in that direction, so that it can be either adapted, or stopped before too much time and money has been expended. Life is too short to build something that nobody wants. 

So how does this apply to co-operatives? Here are some initial suggestions, mainly put forward to open further discussion. 

First, it has been developed for start-ups with an innovative product or service that, by definition, cannot produce evidence of demand. So it would mainly be applicable to innovative co-op startups, for example those attempting to address sustainability issues. Can it be applied directly to these kinds of co-op startups, or does it need to be adapted?
Read the full article at Co-operatives UK Newsroom
Go to the GEO front page