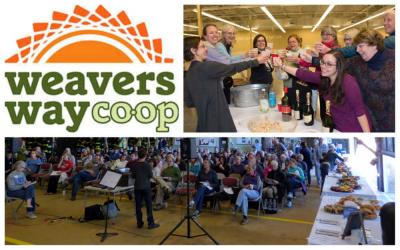 When the only grocery store in Ambler, Pennsylvania closed, it galvanized the town of 6,500 people into action. Rather than recreate the former grocery store's approach to conventional retailing, though, they explored launching a food co-op that would focus on a variety of products, including natural and organic. Ambler is a small town near Philadelphia in the midst of a Main Street resurgence. Having a locally-owned, locally-sourced food market felt like the right fit for the community.

The co-op effort spurred an awakening among townspeople eager for healthy choices. Like all startups, the co-op addressed the challenges of organizing the community effort. After 5 years focused on the startup, the Ambler Food Co-op turned to its neighbor Weavers Way, an established and more highly-resourced food co-op in nearby Philadelphia, to work together to leverage their assets to open the doors to their co-op. In 2016, Ambler merged with Weavers Way, and opened in the fall of 2017.

The merger brought many questions to the forefront for both organizations. How do you welcome a new community into a long-established business? How do you reach out to people unfamiliar with the co-op? What do you say to people about the co-op and its impact?
Read the rest at CDS Consulting Co-op
Go to the GEO front page