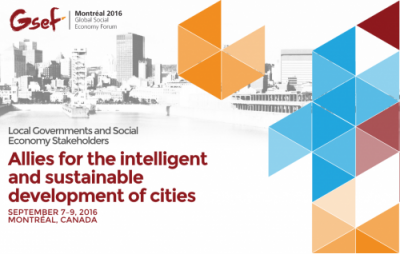 In the US, it's not uncommon to think about cooperatives and non-profit social enterprise as something wholly outside the realm of conventional politics. Yet, in many parts of the world, and increasingly in some corners of the US, government, especially at the local level, plays a critical role in supporting ecosystems of enterprises that are structured to put people and planet before profit.

This relationship between local governments and the social economy, was the focus of the Global Social Economy Forum, which took place earlier this month in Montreal, Quebec, a province where roughly 7% of the workforce is employed by a co-op or non-profit business and where public investment in the sector hovers around $100 Million CAD annually.

Organized as a partnership between the Montreal Mayor's Office and the Chantier D' Le Economie Sociale, the forum brought together over 1300 people from 330 cities in 63 countries including more than 40 mayors.
Read the rest on the New Economy Coalition blog
Go to the GEO front page