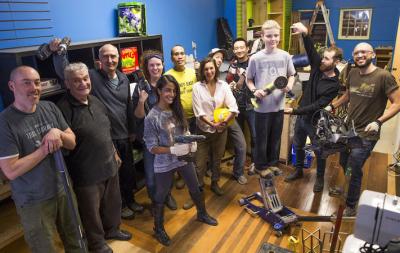 The

Toronto Tool Library

in Ontario, Canada, is a model tool lending program. With four locations and a variety of workshops and community events, it is a pioneer of the lending and sharing movement. In April 2016, the Toronto Tool Library team raised the bar again when they launched the

Sharing Depot

, Canada's first Library of Things, where members can borrow sporting goods, board games, camping equipment, children's toys and party supplies for $50-$100 per year. 

 

Building on the success of the first location, the Sharing Depot team recently opened a second location. We spoke with Lawrence Alvarez, president of the

Institute for a Resource-Based Economy

and co-founder of the Toronto Tool Library and Sharing Depot about the growth of the Sharing Depot, the community's response to the project, and the strengths and weaknesses of the membership model. Here are the highlights of our conversation.