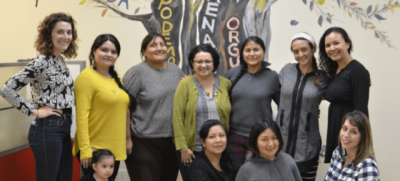 After facilitating activities and programs at Centro Hispano of Dane County, the newly certified doulas and promotoras searched for additional opportunities to receive an income for their services. This led to the idea of forming a marketing cooperative.

The cooperative was incorporated on November 14, 2018. Roots4Change / Raíces Para El Cambio would market and serve six businesses owned by the original participants of the community health worker training, some offering doula services and others facilitating workshops on trauma and health equity for Latinos throughout Dane County. By doing so, the women were able to share profits and risks while pooling resources for all six of their LLCs, all founded in the summer of 2018.

"Roots is an independent business. The women were incubated at Centro. Their training was incubated at Centro but Centro is not a business development agency," Quesada Centeno said.
Go to the GEO front page