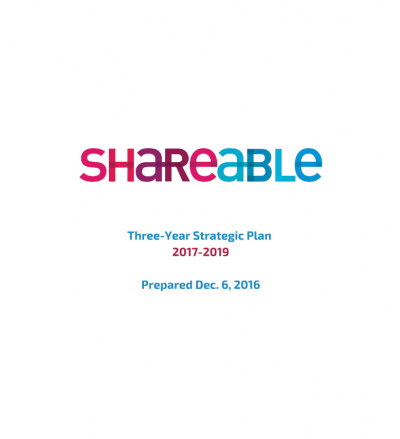 These realizations have been translated into our five strategic goals for the next three years:

1. Strengthen Shareable's position as the leading voice within the sharing community. Dramatically increase the influence and readership of Shareable.net with an eye toward mainstream recognition.

2. Establish Shareable.net as a community driven outlet that incorporates the voices of the global sharing community by encouraging its members to contribute story ideas, source material, feedback, guest posts, and more to our editorial process.

3. Inspire readers to participate in online advocacy campaigns and support sharing-related policies. Build Shareable.net's readership substantially in the process.

4. Broaden Shareable's content, coverage, and internal organization to better reflect and include under-represented communities, with an emphasis on people of color, low-income communities, LGBTQIA, women, the differently abled, diverse global communities, and various ideologies and religions.

5. Establish Shareable as an independent and financially resilient organization by 2020. The rest of this document goes into more detail about our priorities and plans.
Go to the GEO front page