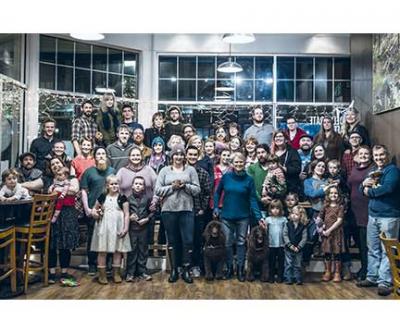 Finally, last Friday, March 8, Rock City Cafe and Rock City Coffee Roasters officially transitioned from a single-owner corporation to The Rock City Employee Cooperative. Ward will stay on as the company's manager for another year, but after that, they'll be on their own. With all of the legal and accounting fees, technical assistance and business training, Ward estimates that the entire transition cost about $20,000. Having partially financed the deal, one of the advantages for Ward is that she will continue to receive an income stream. And the employees will get a share of the profits at the end of the year according to the number of hours they work, which is how they build equity in the business beyond their initial membership fee. 

"It's an opportunity for them to actually build equity in a business and also create a type of retirement for them," said Ward. "If one of them decides to leave 10 years from now, they've got a vault of equity in the business that will be paid out to them."

But for the employees, it's not just about the profit sharing, but also about bringing democracy into the workplace. Roaster Kevin Malmstrom said the members have begun forming different committees in charge of promotion, merchandising and field sales. 
Read the rest at Free Press Online
Go to the GEO front page