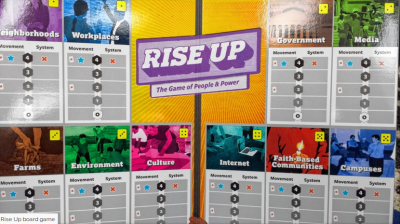 What do you do when the state of the world makes you so angry and/or demoralized that you don't even want to leave the house? A new board game called Rise Up: The Game of People & Power, and created by former Hampshire College students, is the answer!

Rise Up is a collaborative board game in which you and your fellow players are activists fighting against "the system."

So, of course, the Advocate had to play!
Read the rest at Valley Advocate
Go to the GEO front page