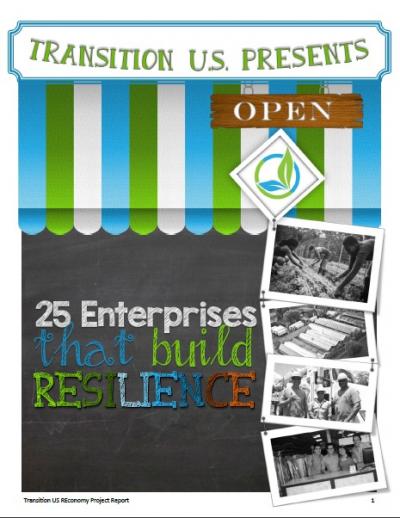 What if our economy actually served people and the planet, and built stronger communities? Instead of extracting resources, what if businesses built local wealth and resilience while regenerating ecosystems? And what if we create enterprises that provide good jobs, reduce income inequality, and lower our carbon footprint?

The Transition US REconomy Project seeks to explore these three questions and develop strategies to bring these economic ideals to life.

Join us to learn from some of the incredible businesses featured in our new REconomy Report "25 Enterprises that Build Resilience": Lopez Community Land Trust and the Local Investing Opportunities Network.
Read the rest and register at Transition US
Go to the GEO front page