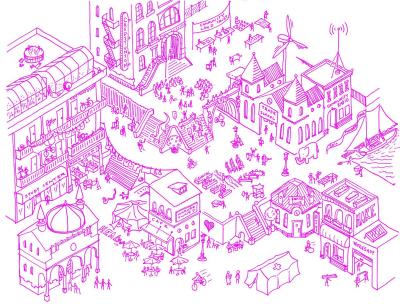 After ideas emerge from www.platform.coop/2017 on Nov. 10 & 11, let's turn tthe best ones into action.

CoLab Coop is excited to help convene an after-party for our fellow platform-coop obsessed tech developers and platform designers to come together and learn from one-another, connect, and co-create.

This event is co-sponsored by the Platform Cooperative Consortium. Want to co-co-sponsor? Email rylan@colab.coop!

Who:
Technologists and designers who work on - or are interested in working on - platform cooperative projects.

What:
We'll meet in an open space format to discuss projects, share tools, and collaborate on building technological infrastructure for the platform co-op economy.

When:
11am-12:30pm, we'll get together for food and sharing of our experience developing coop tech platforms and sharing the technologies we are most excited about using to build the infrastructure for platform cooperativism.
1-4pm, we'll use our open space to gather around shared interests and opportunities! Be ready to dream big with others, and to get real about the first steps we can take, together.
Read the rest and get tickets on Facebook
Go to the GEO front page