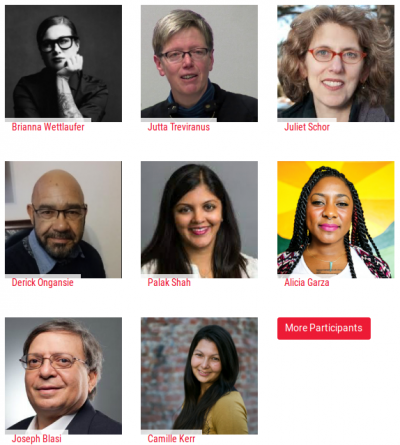 Experiments with cooperatively owned online platforms are demonstrating that democratic business models can be a dynamic force in building a more equitable economy for people across various income, race and class strata, starting with the most vulnerable populations.

The platform co-op movement disrupts Silicon Valley's disruptors by shifting the focus toward fundamentally fairer forms of ownership and governance. The retirement of Baby Boomer business owners presents an opportunity for mass conversions of those businesses into co-ops. Existing cooperatives are increasingly eager to join the digital economy. Over the past few years, the burgeoning of platform co-ops, community currencies, worker's tech, the solidarity economy, B-corps, and credit unions have shown us that alternative economies are not only necessary but possible.

Since the first platform cooperativism event at The New School two years ago, an ecosystem of people, knowledge, and tools has developed around this model. Now, some platform co-ops reverse-engineer the technologies of the "sharing economy" to create worker-owned rivals to Palo Alto's most dominant tech firms. Others are developing enterprises of a kind the tech billionaires in California have not even considered.
Read the rest at Platform Cooperativism
Go to the GEO front page