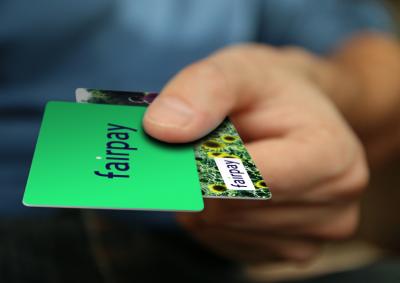 Fairpay will be a payment card to use in physical stores. An alternative to Visa, mastercard, without fees. Using the latest NFC 'contactless' technologies that the most innovative companies are implementing, because cooperativism is not at odds with innovation.

A tool to extend the networks of social and solidarity economy to all, all over the world.

More info: https://fair.coop/docs/fairpay-how-it-will-work-version-2/

The usage experience will be as easy as using a conventional system. It will be loaded with Faircoin, but neither the user nor the trade will notice it as simple as it will be. So you have no excuse to take the step. Easy will even be for the trade to change to euros if necessary. As easy as using a bank account and much cheaper than with conventional financial middlemen.

It is a key step to extend the new banking system of the people in 2017. With this campaign we start launching right now!
Go to the GEO front page